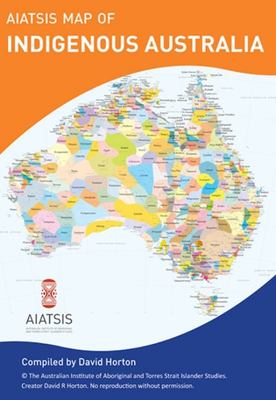 $24.95
AUD
Category: Australiana
ASP's best-selling publication. An attractive educational tool which aims to represent all the language groups of Australia's Indigenous people.
$12.00
AUD
Category: Australiana
Charles Lawrence, an Englishman living in Australia, led a team of Aboriginals in a cricket tour of England in 1868 where they played 47 matches; 14 won, 14 lost and 19 drawn. It was the first Australian tour of England and the only time when an all Aboriginal team has represented Australia. This book d etails the culture clash between the Aboriginals and Lawrence's English roots. The Aboriginal team learnt cricket only for the tour and had never played before. Playing against the Aboriginal team was the young W.G. Grace, while today in Lords there are numerous mementos of that tour: including a boomerang that depicts the life of Dick-a-Dick, one of the players on the tour. ...Show more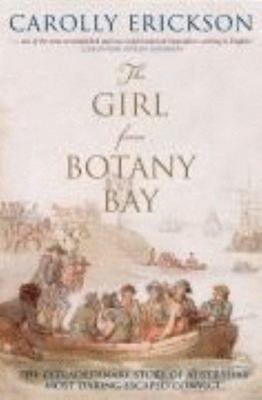 $9.95
AUD
Category: Australiana
Acclaim for Carolly Erickson"Carolly Erickson is one of the most accomplished and successful historical biographers writing in English."-The Times Literary SupplementThe First Elizabeth"Even more readable and absorbing than the justly praised works of Tuchman and Fraser. A vivid and eminently readable p ortrait of history's favorite Tudor."-The New York Times Book Review"A masterpiece of narrative, a story so absorbing it is as hard to put down as a fine novel."-Los Angeles Times Book ReviewAlexandra"Gifted . . . breathless . . . heartbreaking . . . Erickson excels."-Chicago TribuneJosephine"An intimate, richly detailed, and candid portrait . . . Erickson's] scholarly insights combine superbly with a mastery of period manners more often found in the best historical fiction."-Kirkus ReviewsMistress Anne"Carolly Erickson is a most admirable biographer, and this book is highly enjoyable as well as being reliable and acute; indeed, it is popular historical biography at its best."--The Times (London) ...Show more
$9.95
AUD
Category: Australiana | Series: Great Australian Stories Ser.
A collection of amazing, hilarious, controversial, rugged stories that pack a real punch. Listen as these drovers, ringers, stockmen, stockwomen and scoundrels speak about their way of life in an Australia that is fast disappearing.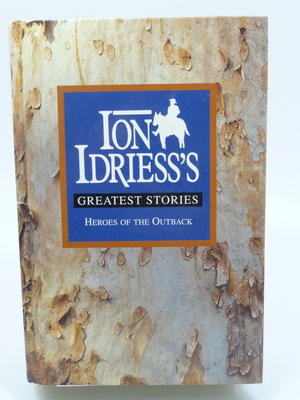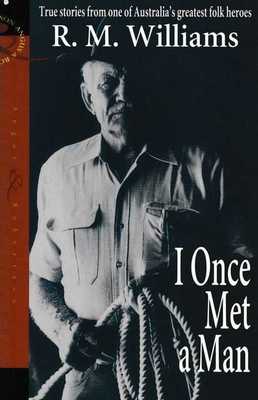 $6.50
AUD
Category: Australiana
Understand, then, that these chapters are concerned with the spirit of men and women from whom something of worth has shone out to make them worthy of record. You will note that the book is not of deeds, achievement, great honour; just that indefinable something that has no other name in our language bu t spirit... from the Introduction In I Once Met a Man, legendary Australian figure R. M. Williams tells wonderful stories of his most memorable encounters in the bush. From the rough riders to sideshow fighters, from the best woman drover in the west to a young English lady who raised her sons with their Aboriginal father's tribe, Williams recreates the characters he met in his harsh and hungry years spent on the road with a swag. When Williams sold a handmade packsaddle to Sir Sidney Kidman for 5 pounds in 1933, he was in fact beginning one of the country's most highly successful manufacturing enterprises. The R. M. Williams label - famous for its sturdy riding boots, moleskins and oilskins - has since become beloved of country and city people alike.Charmingly illustrated, these true stories from one of Australia's greatest folk heroes will entertain and enlighten readers everywhere. ...Show more
$45.00
AUD
Category: Australiana
The epic story of the Boer War and Harry 'Breaker' Morant: drover, horseman, bush poet - murderer or hero? Most Australians have heard of the Boer War of 1899 to 1902 and of Harry 'Breaker' Morant, a figure who rivals Ned Kelly as an archetypal Australian folk hero. Born in England and emigrating to Qu eensland in 1883 in his early twenties, Morant was a charming but reckless man who established a reputation as a rider, polo player and writer. He submitted ballads to The Bulletin that were published under the name 'The Breaker' and counted Banjo Paterson as a friend. When appeals were made for horsemen to serve in the war in South Africa, Morant joined up, first with the South Australian Mounted Rifles and then with a South African irregular unit, the Bushveldt Carbineers. In September 1901 Morant and two other Australians, Lieutenants Peter Handcock and George Witton, were arrested for the murder of Boer prisoners. Morant and Handcock were court-martialled and executed in February 1902 as the Boer War was in its closing stages, but the debate over their convictions continues to this day. Does Breaker Morant deserve his iconic status? Who was Harry Morant? What events and passions led him to a conflict that was essentially an Imperial war, played out on a distant continent under a foreign flag? Was he a scapegoat for British war crimes or a criminal himself? With his trademark brilliant command of story, Peter FitzSimons unravels the many myths and fictions that surround the life of Harry Morant. The truths FitzSimons uncovers about 'The Breaker' and the part he played in the Boer War are astonishing - and, in the hands of this master storyteller, make compelling reading.           ...Show more