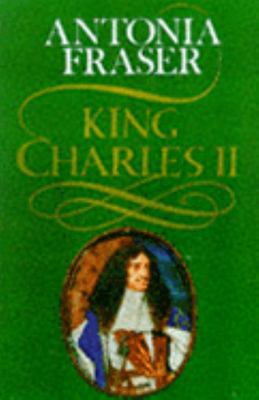 $12.00
AUD
Category: General History
The story of King Charles II is one of enduring fascination. The golden childhood of the boy Prince in the Van Dyck pictures gave way to an adventurous youth in Civil War England and abroad, ending traumatically when his father was executed in 1649. Charles II, King at eighteen, succeeded to `nothing bu t the name'. After his valiant attempt to regain the throne was defeated by Cromwell at Worcester, the King made his epic escape - to years of exile, poverty and humiliation in Europe. The `miraculous' Restoration ushered in a reign coloured by a series of equally dramatic events: the Great Plague, the Fire of London, two Dutch Wars, the bizarre Popish Plot, and finally the efforts of the Whigs to exclude his Catholic brother James from the succession, culminating in the King's unexpected triumph over them at the Oxford Parliament of 1681. A lover of women, passionate planner of parks and palaces and friend of the arts, this was the man who was to overcome the many problems of his reign and die not only in control of his country but in the affection of his countrymen. In this meticulously researched biography, Antonia Fraser offers important judgements and reassessments on central questions of the reign, such as Charles's relationships, his attitude to Kingship, his patriotism and his religious beliefs. Above all she has succeeded in writing a totally compelling narrative, both moving and exciting, and showing all the skills and insights which have secured her place as one of the foremost biographers of our time. `A rich feast of instruction, drama and entertainment' TLS `The fullest and most sophisticated account of the most charming and approachable of English Kings' OBSERVER ...Show more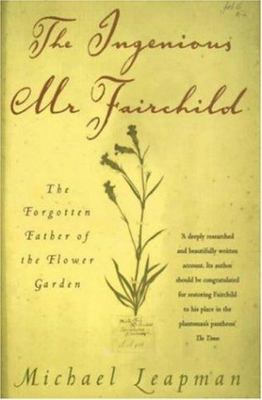 $6.50
AUD
Category: General History
By the early eighteenth century botanists were inching towards the shocking truth that plants had male and female organs and reproduced sexually. The first person to realize the practical implications of this was London nurseryman and author Thomas Fairchild. By transferring the pollen of a sweet Willia m into the pistil of a carnation, he created a new plant that became known as 'Fairchild's Mule': the first man-made hybrid in Europe. But this primitive form of genetic engineering aroused a scientific and religious furore.Michael Leapman offers fascinating and colourful detail about the life and times of Fairchild, a troubled, gentle soul whose pioneering work changed the course of horticulture and paved the way for the growth of gardening as a cultural obsession.'A beguiling perambulation around the Georgian nursery trade.' Sir Roy Strong, "Daily Mail" ...Show more
$7.95
AUD
Category: General History
Eleanor, Duchess of Aquitaine, was one of the leading personalities of the Middle Ages, and also one of the most controversial. Having inherited a vast feudal domain stretching from the Loire to the Pyrenees, she was one of the greatest heiresses in history; yet in her own day, she was famous not only f or who she was, but also for what she did. In an age when women were treated as mere chattels, she made her own choices, wielded power and won widespread respect. Circumstances, however, dictated that her memory would be sullied by calumny and misunderstanding. Eleanor was no saint. She was beautiful, intelligent and wilful, and in her lifetime there were rumours about her that were not without substance. Her contemporaries were sometimes scandalised by her behaviour. She had been reared in a relaxed and licentious court where the arts of the troubadours flourished, and was even said to have presided over the fabled Courts of Love. Eleanor married in turn Louis VII of France and Henry II of England, and was the mother of Richard the Lionheart and King John. She lived to be 82, but it was only in old age that she triumphed over the adversities and tragedies of her earlier years and became virtual ruler of England. Eleanor has exerted a fascination over writers and biographers for 800 years, but the prevailing myths and legends that attach to her name still tend to obscure the truth. By careful research, Alison Weir has produced a vivid biography with a fresh and provocative perspective on this extraordinary woman. ...Show more

$12.00
AUD
Category: General History
On 27 August 1883 the most terrifying volcanic eruption occurred on the island of Krakatoa, five miles off the western tip of Java. The island was destroyed and almost 40,000 people were killed. The impact was truly global: ships sailing in the Red Sea were covered in ash; barometers went haywire in Was hington; the seas were disturbed in Devon; stunning sunsets burned over London; immense rafts of pumice floated to Africa. In his wonderfully engaging and inimitable style, Simon Winchester brings to life the drama, the people and the science behind this iconic event. He explains how Krakatoa is the key to answering our questions about why mountains explode, how life begins and what happens beneath the earth's surface; and hence why the word 'Krakatoa' has become embedded in the consciousness of the modern world. Simon Winchester's book is the first to truly explain the eruption of Krakatoa. Simon Winchester was born and educated in England, has lived in Africa, India and Asia, and now lives in New York. Having reported from almost everywhere during an award-winning twenty-year career as a Guardian foreign correspondent, he is currently the Asia-Pacific editor for Cond ...Show more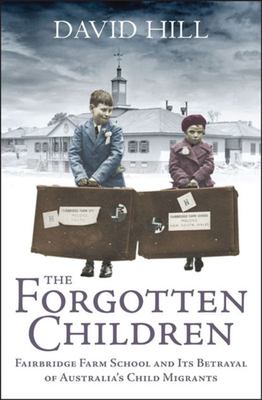 $9.95
AUD
Category: General History
In 1959 David Hill's mother - a poor single parent living in England - reluctantly decided to send her sons to Fairbridge Farm School in New South Wales where, she was led to believe, they would have a good education and a better life. David was lucky - his mother was able to follow him out to Australi a - but for most children, the reality was shockingly different. From 1938 to 1974 thousands of parents were persuaded to sign over legal guardianship of their children to Fairbridge to solve the problem of child poverty in Britain while populating the colony. Now many of those children have decided to speak out. Physical and sexual abuse was not uncommon. Loneliness was rife. Food was often inedible. The standard of education was appalling. Here, for the first time, is the story of the lives of the Fairbridge children, from the bizarre luxury of the voyage out to Australia to the harsh reality of the first days there; from the crushing daily routine to stolen moments of freedom and the struggle that defined life after leaving the school. This remarkable book is both a tribute to the children who were betrayed by an ideal that went terribly awry and a compelling account of an extraordinary episode in Australian-British History. ...Show more
$9.95
AUD
Category: General History
"**WINNER OF THE PULITZER PRIZE**b>/b>Over One Million Copies SoldWhy has human history unfolded so differently across the globe? Jared Diamond puts the case that geography and biogeography, not race, moulded the contrasting fates of Europeans, Asians, Native Americans, sub-Saharan Africans, and a boriginal Australians. An ambitious synthesis of history, biology, ecology and linguistics, Guns, Germs and Steelis a ground-breaking and humane work of popular science." ...Show more
$4.50
AUD
Category: General History
Eric Berne, best known as the originator of transactional analysis and the author of the 1965 classic Games People Play, presents a comprehensive overview of sexuality based on a series of lectures he delivered in 1966.
$9.95
AUD
Category: General History | Series: Macmillan Asian History Ser.
This book is a comprehensive introductory text on the history of Indonesia since the arrival of Islam ca.1300 to the present day. An essential narrative of political history is provided together with details of social, cultural and economic affairs. Emphasis is given to the history of the Indonesian peo ple themselves against the background of the formation of the Indonesian nation by an amalgamation of diverse but related ethnic communities. The whole period since the coming of Islam is surveyed with particular attention to major influences such as: the spread of Islam; cultural traditions; Dutch colonisation; Islamic revivalism; anti-colonialism and independence. This book will assist the serious study of the past and present of a state which is the most populous of Southeast Asia and of the Islamic world, a major oil producer and yet one of the poorest nations on earth. In this, the second edition, Professor Ricklefs includes further historiography and relevant facts since the book's first publication in 1981, bringing his history of Indonesia completely up-to-date. ...Show more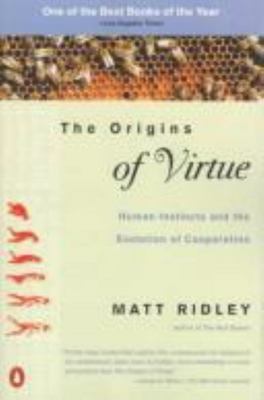 $9.95
AUD
Category: General History
If, as Darwin suggests, evolution relentlessly encourages the survival of the fittest, why are humans compelled to live in cooperative, complex societies? In this fascinating examination of the roots of human trust and virtue, a zoologist and former American editor of the Economist reveals the results o f recent studies that suggest that self-interest and mutual aid are not at all incompatible. In fact, he points out, our cooperative instincts may have evolved as part of mankind's natural selfish behavior--by exchanging favors we can benefit ourselves as well as others.Brilliantly orchestrating the newest findings of geneticists, psychologists, and anthropologists, The Origins of Virtue re-examines the everyday assumptions upon which we base our actions towards others, whether in our roles as parents, siblings, or trade partners. With the wit and brilliance of The Red Queen, his acclaimed study of human and animal sexuality, Matt Ridley shows us how breakthroughs in computer programming, microbiology, and economics have given us a new perspective on how and why we relate to each other. ...Show more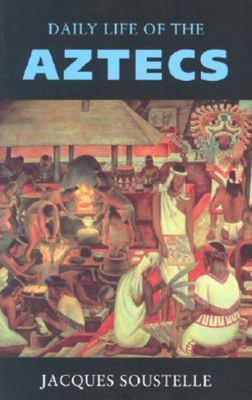 $6.95
AUD
Category: General History
Tireless speech-makers and lovers of verse, the ancient Aztecs were also prodigious record keepers, using a pictographic system to keep records of their history, geography, and rituals. Many of these accounts were destroyed after the Spanish conquest; but fortunately, a few survived, including those ke pt by the invaders. This book by an international authority on Mexican archaeology and sociology presents a vivid history of that profoundly religious Aztec warrior society -- from its days as a primitive people, to the early sixteenth century -- when, on the eve of the Spanish conquest, a powerful native government ruled with great organizational ability and restless energy. Rare illustrations of the temples at Tenochtitlán and Tenayuca, human sacrifice, Aztec gods, weddings, the midnight revels of warriors, and many other subjects accompany a highly readable text that describes the problems of living in a great city-state, the ruling classes and living standards, religious beliefs, and the everyday lives of people. Here also are detailed descriptions of public buildings and market places, home furnishings, games and amusements, family life, the conduct of war, the arts of language, music and dancing, and other topics. Amazing in scope and detail, this work will be invaluable to students of Mexican history and of interest to anyone fascinated by this ancient civilization. ...Show more
$12.00
AUD
Category: General History
Sobchak, as mayor of St Petersburg, was in the forefront of resistance to the August 1991 coup. In this book he considers the challenge posed by democracy for the former USSR. He argues that Russians must relegate ideological notions and learn to live according to the rule of law.