$12.00
AUD
Category: Horror
Evil comes in frightening and familiar forms in this terrifying novel from #1 New York Times bestselling author Dean Koontz. Once there was a girl who ran away and joined a traveling carnival. She married a man she grew to hate--and gave birth to a child she could never love. A child so monstrous that s he killed it with her own hands... Twenty-five years later, Ellen Harper has a new life, a new husband, and two normal children--Joey loves monster movies and Amy is about to graduate from high school. But their mother drowns her secret guilt in alcohol and prayer. The time has come for Amy and Joey to pay for her sins, because the carnival is coming back to town... ...Show more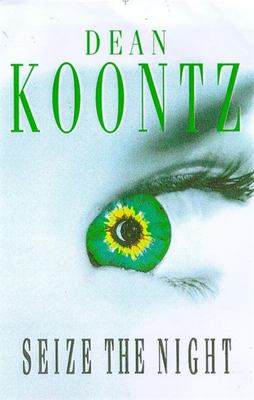 $12.00
AUD
Category: Horror
There are no rules in the dark, no place to feel safe, no escape from the shadows. But to save the day, you must...Seize the Night. At no time does Moonlight Bay look more beautiful than at night. Yet it is precisely then that the secluded little town reveals its menace. Now children are disappearing. F rom their homes. From the streets. And there's nothing their families can do about it. Because in Moonlight Bay, the police work their hardest to conceal crimes and silence victims. No matter what happens in the night, their job is to ensure that nothing disturbs the peace and quiet of Moonlight Bay.... Christopher Snow isn't afraid of the dark. Forced to live in the shadows because of a rare genetic disorder, he knows the night world better than anyone. He believes the lost children are still alive and that their disappearance is connected to the town's most carefully kept, most ominous secret--a secret only he can uncover, a secret that will force him to confront an adversary at one with the most dangerous darkness of all. The darkness inside the human heart. From the Paperback edition. ...Show more
$12.00
AUD
Category: Horror
"All the right scares in all the right places." The Seattle TimesA telephone rings in the dead of night with shocking news for single mother MaryAnne Carpenter: her friends the Wilkensons are suddenly, inexplicably dead, their only child, Joey, a sad and silent adolescent and MaryAnne's godchild, abrupt ly orphaned. But as MaryAnne rushes with her family to the Wilkenson's ranch to embrace her young charge, disturbing questions mount. Was it an accident that killed her friends? Or murder?Now, as winter transforms the ranch into a place of blinding, dangerous storms, a series of horrific murders, killings that suggest a raging animal and defy solution by the local police, draw ever closer to MaryAnne and her young family. ...Show more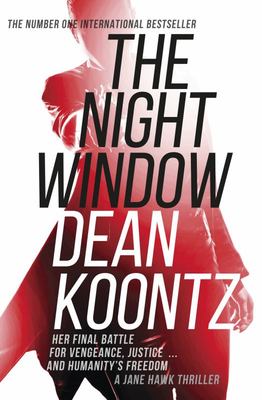 $9.95
AUD
Category: Horror | Series: Jane Hawk Ser.
A cracking new thriller from No.1 New York Times bestseller Dean Koontz. If you like Jack Reacher or Jason Bourne, you will love rogue FBI agent Jane Hawk. She will destroy her enemies once and for all ... A visionary young filmmaker hunted for sport across a vast Colorado ranch by the celebrated billio naire at the heart of a monstrous cabal ... A brilliant computer hacker slipping through top-secret databases a whisper ahead of security trackers, gathering the facts to fight the all-powerful perpetrators of mass murder ... A pair of brutal operators, methodically shadowing their targets with every cutting-edge tool in the arsenal of today's surveillance state ... A sequence of quiet heroes - everyday citizens - stepping up, stepping forward, intent on countering the advancing darkness ... A Vegas mob boss teamed with a homicidal sociopath, circling a beloved boy and his protectors, aiming to secure him as leverage against his fugitive mother ... And that fugitive mother herself, ex-agent Jane Hawk, closing in on the malevolent architects of ruin she has stalked as they stalk her, prepared to sacrifice herself to finally bring them down. Ground-breaking, wholly involving, eerily prescient and always topical, Dean Koontz's Jane Hawk series never fails to deliver. PRAISE FOR JANE HAWK: 'Jane Hawk is arguably the best character Koontz has created. Simply put, wow.' Associated Press 'Readers will clamor for more tales involving Hawk and her quest for justice. Koontz rocks it again' Washington Times 'Hawk is one of those rare characters that quickly became a favorite with readers' Suspense Magazine 'The Hawk series ... is among [Koontz's] best work.' Booklist (starred review) 'Michael Crichton fans and thriller aficionados who appreciate a fierce female protagonist ... should be urged to meet Jane Hawk.' Library Journal   ...Show more
$12.00
AUD
Category: Horror
They were strangers. A handful of people. From different backgrounds, living in different towns and cities across America, they had nothing in common--except fear. They were victims. Cold and stark, an unknown terror gripped their dreams and turned their days into living nightmares. They were chosen . And they could not escape. Deep in the heart of a sprawling desert, a dark memory called out to them drawing them to the Tranquility Motel--where the terrifying truth was waiting.... ...Show more
$12.00
AUD
Category: Horror
#1 New York Times bestselling author Dean Koontz delivers a chilling novel of a traumatized woman and the terrifying place she'll never escape... She woke up in a hospital room, barely able to remember her own name. What secrets are hidden within Susan Thorton's mind? What terrible accident brought her here? And who are the four shadowy strangers--waiting, like death--in the darkened corridors? One by one, Susan unlocks these mysteries. And step by step, she approaches the torment of her past--a single night of violence, waged by four young men... ...Show more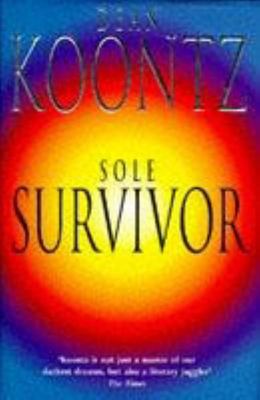 $12.00
AUD
Category: Horror
A catastrophic, unexplainable plane crash leaves three hundred and thirty dead -- no survivors. Among the victims are the wife and two daughters of Joe Carpenter, a Los Angeles Post crime reporter. A year after the crash, still gripped by an almost paralyzing grief, Joe encounters a woman named Rose, wh o claims to have survived the crash. She holds out the possibility of a secret that will bring Joe peace of mind. But before he can ask any questions, she slips away. Driven now by rage (have the authorities withheld information?) and a hope almost as unbearable as his grief (if there is one survivor, are there others?), Joe sets out to find the mysterious woman. His search immediately leads him into the path of a powerful and shadowy organization hell-bent on stopping Rose before she can reveal what she knows about the crash. Sole Survivor unfolds at a heart-stopping pace, as a desperate chase and a shattering emotional odyssey lead Joe to a truth that will force him to reassess everything he thought he knew about life and death -- a truth that, given the chance, will rock the world and redefine the destiny of humanity. From the Trade Paperback edition. ...Show more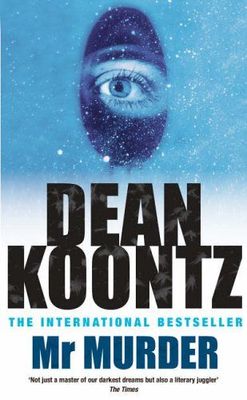 $4.95
AUD
Category: Horror
Martin Stillwater's life couldn't be more perfect. His career is taking off and he has a happy marriage and two lovely daughters. So why does he feel such dread, and experience sudden blackouts? Charlotte knows there is something wrong. The man looks like Daddy, but he seems to be pretending.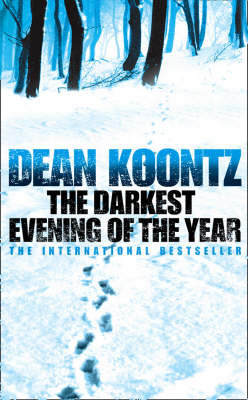 $4.95
AUD
Category: Horror
A fast-paced and emotionally devastating suspense novel from the bestselling author of Velocity,The Husband and The Good Guy Amy Redwing recklessly risks everything in her chosen field of dog rescue. When she confronts a violent drunk in order to rescue Nickie, a beautiful golden retriever, Amy has no misgivings. Dogs always do their best, and so will she. Whatever it takes. Riding shotgun nervously is her friend and lover, Brian, an architect who would marry her if only she were not so committed to these crazy ! heroics! He blames her work for her refusal to marry him. But everything is due to change in the Redwing household. Someone is trying to destroy Amy. Subtle intrusions escalate into terrifying assaults on everything she holds dear. Amy believes her attacker is Wes Greeley, just released after an eighteen-month stretch, thanks to Amy's testimony, for egregious animal cruelty. But if Greeley is the culprit, it's clear he's not working alone. At last Amy understands her need of Brian, and a lot more from her troubled past that has been hidden by her passion. Unable to turn to any authority, Amy and Brian are pressed to the edge of a precipice as Koontz's most emotionally devastating thriller races with inexorable speed to a wrenching climax. Pick up a Dean Koontz thriller and you can't put it down: try one ...Show more