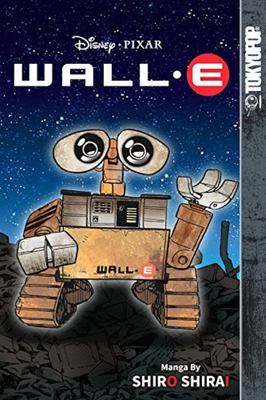 Wall-E
by Shiro Shirai (Artist)
$17.99
AUD
Category: Manga
Based on the hit Disney Pixar movie Wall-E. Wall-E is a trash compactor robot -- the last one of his kind -- and every day for hundreds of years he's faithfully cleaned and organized the millions of tons of trash left behind on Earth by humans. But his routine is flipped upside down when he finds a tin y green plant, the first new sign of life for centuries When the sleek new robot EVE shows up to take the proof of life back to humanity, Wall-E falls head over wheels in love and eagerly follows her across the galaxy into a whole new adventure Relive this epic space romance in beautiful manga form ...Show more
$17.99
AUD
Category: Manga | Series: My Hero Academia
Midoriya inherits the superpower of the world's greatest hero, but greatness won't come easy.   What would the world be like if 80 percent of the population manifested superpowers called "Quirks"? Heroes and villains would be battling it out everywhere Being a hero would mean learning to use your power, but where would you go to study? The Hero Academy of course But what would you do if you were one of the 20 percent who were born Quirkless?   It's off to summer camp for Midoriya and the U.A. students But this is no ordinary vacation--it's high-impact training where the students are expected to develop their Quirks even further The teachers have set up some tough challenges, but none will be as difficult and as life changing as the threat a new group of enemies poses. What's even worse is who the villains' target is and why... ...Show more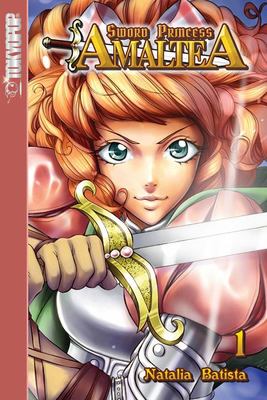 $24.99
AUD
Category: Manga
We all know the way the story goes - the prince saves the princess. But not anymore This is a world where the tropes are flipped - and princesses train to save a prince. And that can be annoying
$17.99
AUD
Category: Manga | Series: My Hero Academia
Midoriya inherits the superpower of the world's greatest hero, but greatness won't come easy.   What would the world be like if 80 percent of the population manifested superpowers called "Quirks"? Heroes and villains would be battling it out everywhere Being a hero would mean learning to use your power, but where would you go to study? The Hero Academy of course But what would you do if you were one of the 20 percent who were born Quirkless?   The students of Class 1-A have reached another milestone--the Provisional Licensing Exam. After making it through the first part of the test, they ready themselves for the next phase, which takes place in a simulated disaster area. Midoriya and his friends have to rescue as many victims as they can, and although the students of rival Shiketsu High are technically supposed to be helping, competition between them is fierce and even dangerous As the scenario unfolds and villains arrive to shake things up, the U.A. students will have to find new ways to work with each other and make use of their Quirks. ...Show more
$17.99
AUD
Category: Manga | Series: My Hero Academia
Midoriya inherits the superpower of the world's greatest hero, but greatness won't come easy.   What would the world be like if 80 percent of the population manifested superpowers called "Quirks"? Heroes and villains would be battling it out everywhere Being a hero would mean learning to use your power, but where would you go to study? The Hero Academy of course But what would you do if you were one of the 20 percent who were born Quirkless?   Bakugo's abduction by the League of Villains was a carefully calculated move designed to draw out the heroes--All Might in particular--and destroy them. Midoriya and his friends set out on a rescue mission that eventually pulls in not only All Might but also several other heroes The casualties mount, until at last the mastermind of the plot appears--All for One, the only villain powerful enough to take on All Might head-to-head and possibly win ...Show more
$17.99
AUD
Category: Manga | Series: My Hero Academia
Midoriya inherits the superpower of the world's greatest hero, but greatness won't come easy.   What would the world be like if 80 percent of the population manifested superpowers called "Quirks"? Heroes and villains would be battling it out everywhere Being a hero would mean learning to use your power, but where would you go to study? The Hero Academy of course But what would you do if you were one of the 20 percent who were born Quirkless?   Class 1-A is working on developing their ultimate moves--a process that will test their strength and creativity in all-new ways To help them out, Mei Hatsume, a student from the Support Course, is brought in to develop improvements to their costumes. The attention from Mei might be more than Midoriya can handle, but he'll need every edge he can get to pass the next hurdle for the students of U.A.--the Provisional Licensing Exam ...Show more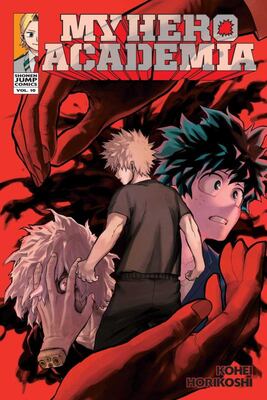 $17.99
AUD
Category: Manga | Series: My Hero Academia
Midoriya inherits the superpower of the world's greatest hero, but greatness won't come easy.   What would the world be like if 80 percent of the population manifested superpowers called "Quirks"? Heroes and villains would be battling it out everywhere Being a hero would mean learning to use your power, but where would you go to study? The Hero Academy of course But what would you do if you were one of the 20 percent who were born Quirkless?   The League of Villains has kidnapped Bakugo, and the resulting negative publicity has thrown U.A. into a huge uproar. With the public's trust in heroes threatened, the faculty convenes to figure out what to do. But Midoriya and the students of Class 1-A have plans of their own--an operation to rescue Bakugo that could get them thrown out of school ...Show more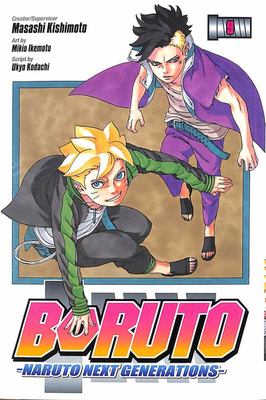 $19.99
AUD
Category: Manga | Series: Boruto: Naruto Next Generations
The ninja adventures continue with Naruto's son, Boruto   Naruto was a young shinobi with an incorrigible knack for mischief. He achieved his dream to become the greatest ninja in his village, and now his face sits atop the Hokage monument. But this is not his story... A new generation of ninja is rea dy to take the stage, led by Naruto's own son, Boruto   The battle between Naruto and Delta heats up as Boruto watches on from the sidelines. But when Delta starts using some despicable tactics, the kids may be forced to join the fight. Naruto is strong, but can he fend off such a fearsome foe while protecting others? ...Show more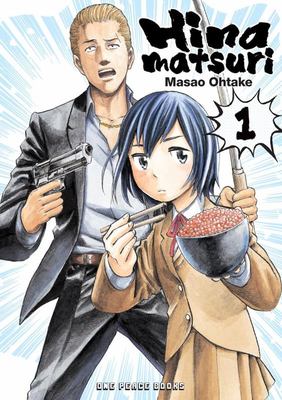 $24.99
AUD
Category: Manga
Nitta is an ambitious, young member of the Ashikawa-gumi yakuza syndicate. One day, a mysterious, oval-shaped object falls out of thin air into his apartment, and suddenly changes everything Inside of the object is an expressionless young girl named Hina. The girl has formidable telekinetic powers that she uses to threaten Nitta, forcing him to allow her to live in his apartment. Dangers abound as the yakuza member and young psychic begin their life together as roommates Originally a one-shot published in the Japanese manga magazine Fellows , Hinamatsuri quickly became a favorite following its serialization. And now, propelled to success by the passionate support from fans, the strange world of Hinamatsuri is finally being published as a trade paperback ...Show more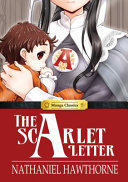 $49.99
AUD
Category: Manga | Series: Manga Classics Ser.
A powerful tale of forbidden love, shame, and revenge comes to life in Manga Classics: The Scarlet Letter. Faithfully adapted by Crystal Chan from the original novel, this new edition features stunning artwork by SunNeko Lee (Manga Clas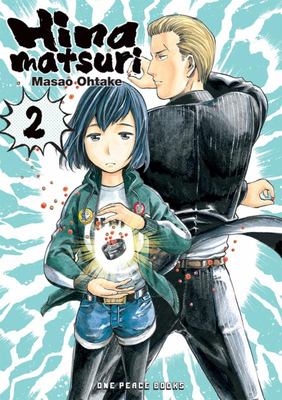 $24.99
AUD
Category: Manga
Nitta, our young and upcoming yazuka, has finally begun to grow accustomed to living with--and often being pushed around by--Hina, the little girl with psychokinetic powers who (practically) takes over his life. But then another psychokinetic girl suddenly appears Her name is Anzu, and unlike Hina, she loves a good fight. After annihilating a biker gang, Anzu begins searching for Hina and stirring up all kinds of trouble along the way. When Nitta learns of Anzu and her intentions, he comes up with a plan to stop her, but could it actually work? Prepare to be assaulted by uncontrollable fits of laughter when a battle of supernatural powers ensues and Nitta's life spins further out of control The massively popular Hitomi also makes an appearance in a never-before-seen extra chapter ...Show more
$19.99
AUD
Category: Manga | Series: Yona of the Dawn Ser.
A red-haired princess loses her family and her kingdom... Now she must rise and fight for her throne Princess Yona lives an ideal life as the only princess of her kingdom. Doted on by her father, the king, and protected by her faithful guard Hak, she cherishes the time spent with the man she loves, Su-w on. But everything changes on her 16th birthday when tragedy strikes her family The mission to rescue Yona and Riri from Sei leads to reunions and revelations Who is Riri's secret crush? And has Yona come to realize her feelings for Hak? Later, masked visitors from the nation of Xing beckon Yona and the Dragon Warriors to meet their leader ...Show more