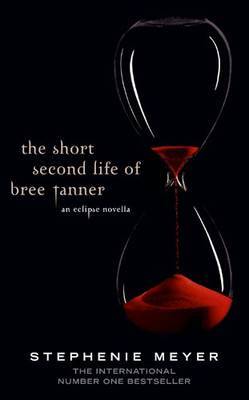 $12.00
AUD
Category: Paranormal Fiction | Series: Twilight Saga
Fans of The Twilight Saga will be enthralled by the riveting story of Bree Tanner, a character introduced in Eclipse, and the darker side of the newborn vampire world she inhabits. In another irresistible combination of danger, mystery and romance, Stephenie Meyer tells the devastating story of Bree and the newborn army as they prepare to close in on Bella Swan and the Cullens, following their encounter to its unforgettable conclusion. ...Show more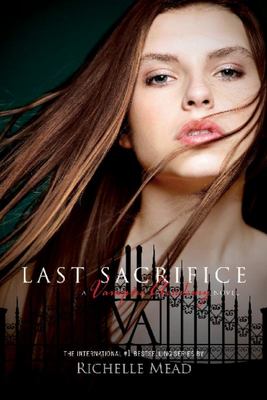 $9.95
AUD
Category: Paranormal Fiction | Series: Vampire Academy
The heart-stopping, thrilling final instalment in the internationally bestselling Vampire Academy series.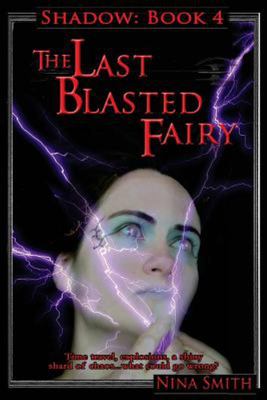 $9.95
AUD
Category: Paranormal Fiction | Series: Shadow Ser.
It has been one month since muses and fairies allied to topple the tyrant Muse King from power. But the new peace is uneasy, and Shadow's troubles are far from over: blood has been spilled on the Apple of Chaos. Purple lightning cracks the borders between the worlds - and somebody is murdering muses. Fa r from the unrest, Blasted Fairy Fizz Pop has her own problems. Stealing a magic chaos crystal might not have been the best idea, but accidentally blasting holes in space and time with it isn't helping either. She and her raggedy new forest man are up to their ears in vampires, murdered muses and angry ex-wives... But it is the scarred, hooded stranger who stalks them through Shock Forest that could either save or destroy the last of the Blasted Fairies, and all of Shadow. ...Show more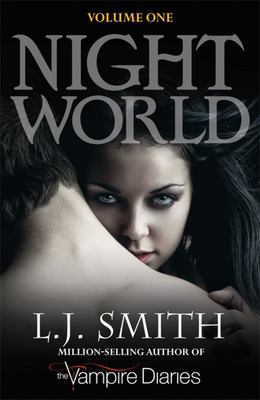 $9.95
AUD
Category: Paranormal Fiction | Series: Night World
In 'Secret Vampire', Poppy is dying. Her best friend, James can offer her eternal life - as a vampire. One kiss and she sees into his soul. But can she follow him into death ...and beyond? In 'Daughters of Darkness', there are three sisters with a secret, on the run from their cruel and ruthless brother . Can their new human friend Mary Lynette resist the powerful charm of their brother -and save the sisters and herself from a deadly fate at the hands of a werewolf? In 'Enchantress', Blaise is irrestistible. She's lethal. She bewitches boys for sport. then she meets a boy who matters to her cousin. Thea. They become rivals in love. It's Thea's white magic against Blaise's black magic. They're both breaking the rules. But it's Thea who risks expulsion from the Night World ... ...Show more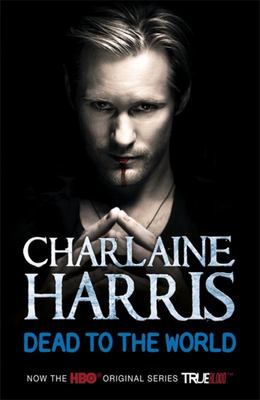 $6.50
AUD
Category: Paranormal Fiction | Series: Sookie Stackhouse Ser.
Sookie comes to the rescue of a naked, amnesiac vampire - and ends up in the middle of a war between witches, werewolves and vampires! Sookie Stackhouse is a small-town cocktail waitress in small-town Louisiana. She's pretty. She does her job well. She keeps to herself - she has only a few close friends , because not everyone appreciates Sookie's gift: she can read minds. That's not exactly every man's idea of date bait - unless they're undead - vampires and the like can be tough to read. And that's just the kind of guy Sookie's been looking for. Maybe that's why, when she comes across a naked vampire on the way home from work, she doesn't just drive on by. He hasn't got a clue who he is, but Sookie has: Eric looks just as scary and sexy - and dead - as the day she met him. But now he has amnesia, he's sweet, vulnerable, and in need of Sookie's help - because whoever took his memory now wants his life. Sookie's investigation into what's going on leads her straight into a dangerous battle between witches, vampires and werewolves. But there could be even greater danger - to Sookie's heart, because the kinder, gentler Eric is very hard to resist. The Sookie Stackhouse books are delightful Southern Gothic supernatural mysteries, starring Sookie, the telepathic cocktail waitress, and a cast of increasingly colourful characters, including vampires, werewolves and things that really do go bump in the night. ...Show more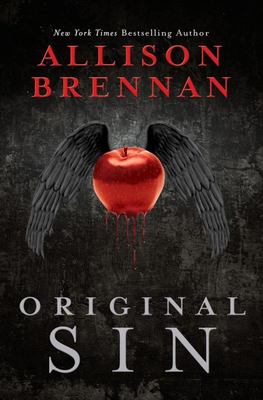 $9.95
AUD
Category: Paranormal Fiction
Haunted by chilling memories of demonic possession and murder, Moira O'Donnell has spent seven years hunting down her mother, Fiona, whose command of black magic has granted her unprecedented control of the underworld. Now Moira's global search has led her to a small Californian town that's about to bec ome hell on earth. Tormented by his own terrifying past and driven by powers he can't explain, ex-seminarian Rafe Cooper joins Moira's dangerous quest. But Fiona is one devilish step ahead. Hungry for greater power, eternal youth, and stunning beauty, the sorceress is unleashing upon the mortal world the living incarnations of the Seven Deadly Sins. Together with a demonologist, a tough female cop, and a pair of star-crossed teenagers, Moira and Rafe are humanity's last chance to snatch salvation from the howling jaws of damnation. ...Show more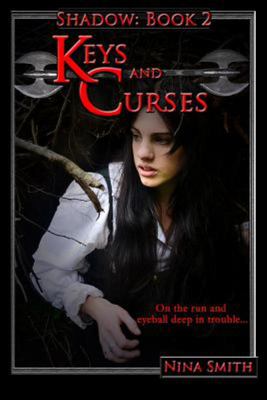 $9.95
AUD
Category: Paranormal Fiction | Series: Shadow Ser.
A pint-sized prophet, a delinquent false muse, a recovering drug addict, an enemy of the king - and enough fairies to drive any sensible muse around the bend. Flower only needs to do two things: get Muse Champion Nikifor into Freakin Fairy rehab before he is lost in his own madness, and then go find her missing king. She certainly has no intention of smuggling hundreds of tiny troublemaking fugitives across worlds, fraternising with sworn enemies of the king, or having a pitched battle with an evil she doesn't even believe in. But on the run in hostile territory with a price on their heads, Flower and Nikifor must both face the chilling truth behind Nikifor's madness - and the terror that grips all of Shadow. Keys and Curses is Book 2 in the Dark Comic Fantasy series Shadow, and continues the battle begun in Book 1, Bloody Fairies: a pitched war between good and evil fought with blood, sweat and fairy dust. ...Show more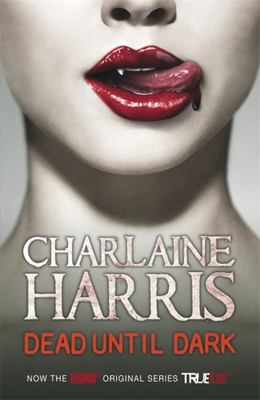 $6.50
AUD
Category: Paranormal Fiction | Series: Sookie Stackhouse Ser.
Sookie Stackhouse is a small-time cocktail waitress in small-town Louisiana. She's quiet, keeps to herself, and doesn't get out much - not because she's not pretty - she's a very cute bubbly blonde - or not interested in a social life. She really is ...but Sookie's got a bit of a disability. She can rea d minds. And that doesn't make her too dateable. And then along comes Bill: he's tall, he's dark and he's handsome - and Sookie can't 'hear' a word he's thinking. He's exactly the type of guy she's been waiting all her life for. But Bill has a disability of his own: he's fussy about his food, he doesn't like suntans and he's never around during the day ...Yep, Bill's a vampire. Worse than that, he hangs with a seriously creepy crowd, with a reputation for trouble - of the murderous kind. And then one of Sookie's colleagues at the bar is killed, and it's beginning to look like Sookie might be the next victim ... ...Show more
$9.95
AUD
Category: Paranormal Fiction | Series: Vampire Academy
Rose Hathaway knows it is forbidden to love another guardian. Her best friend Lissa - the last Dragomir princess - must always come first. Unfortunately, when it comes to gorgeous Dimitri Belikov, some rules are meant to be broken...But since making her first Strigoi kills, Rose hasn't been feeling righ t. Something dark has begun to grow in her mind, and ghostly shadows warn of a terrible evil drawing nearer to the Academy's iron gates. And now that Lissa and Rose's sworn enemy, Victor Dashkov, is on trial for his freedom, tensions in the Moroi world are higher than ever. Lying to Lissa about Dimitri is one thing, but suddenly there's way more than friendship at stake. The immortal undead are on the prowl, and they want vengeance for the lives that Rose has stolen. In a heart-stopping battle to rival her worst nightmares, Rose will have to choose between life, love, and the two people who matter most...but will her choice mean that only one can survive? ...Show more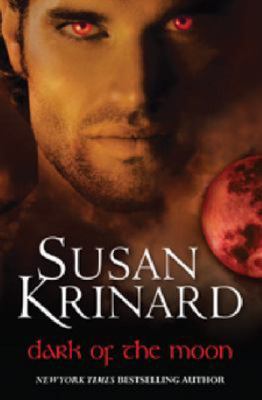 $6.50
AUD
Category: Paranormal Fiction
They called him the EnforcerHis iron fist once kept the warring vampire clans of decadent 1920s New York from one another's throats. But now, outcast from his own kind Dorian Black haunts the back alleys of Manhattan alone...Until the night he meets reporter Gwen Murphy and feels something stir within h im for the first time in centuries. Gwen is determined to uncover the truth about a mysterious gang of blood-drinkers despite the danger, but she never expected to give over her heart to tall, dark Dorian. And now, in order protect Gwen, he may be forced to do the unthinkable... ...Show more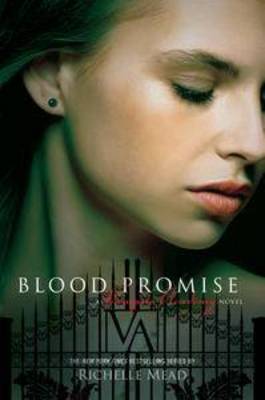 $9.95
AUD
Category: Paranormal Fiction | Series: Vampire Academy ; bk 4
Bound by love,but sworn to kill ... The rest of the world had considered Dimitri dead. And to a certain extent, he was. But I hadn't been able to forget a conversation he and I had once had. We'd both agreed that we'd rather be dead, truly dead that walk the world as Strigoi. It was time to honour our w ords. Ages 13+. ...Show more