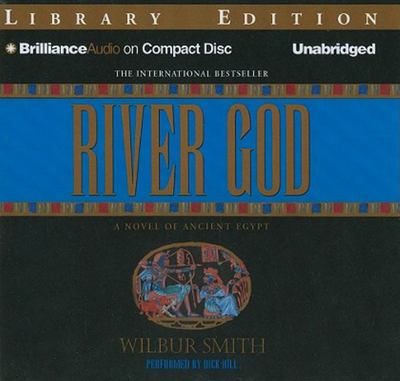 River God
by Wilbur Smith; Dick Hill (Read by)
$19.95
AUD
Category: Audiobooks (Pre-Loved)
In a sweeping saga of ancient Egypt, the gods have decreed that Tanus, the powerful young warrior, will lead Egypt's army in a bold attempt to reunite the shattered Kingdom but forbid him possession of the rare beauty, Lady Lostris. Abridged. 3 CDs.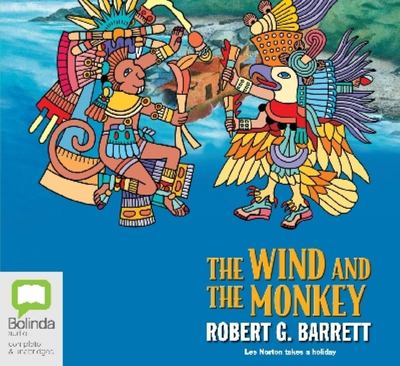 The Wind and the Monkey (MP3)
by Robert G. Barrett (Read by); David Tredinnick (Read by)
$14.95
AUD
Category: Audiobooks (Pre-Loved) | Series: Les\Norton Ser.
A week's holiday in Shoal Bay, courtesy of Price Galese. All Les had to do was help Eddie Salita get rid of a crooked cop. Why not? Les always wanted to visit Port Stephens. And nobody liked Fishcake Fishbyrne that much anyway. The first night in town, Les gets arrested by the federal police then collar ed by a drug-crazed, feminist author. The hit turned out to be a complete nightmare. Next thing, it's a night drive into Newcastle with Eddie to sort out a team of local heavies. Somehow in the middle of all this Les meets Digger. Sweet Christian girl from the Church of the Peaceful Sea. Digger is a fiery little enigma wrapped in a burning secret. Digger found God. Les finds Elvis. Together they journey to Virgin Island, discover love and solve a mystery. ...Show more
$14.95
AUD
Category: Audiobooks (Pre-Loved)
LIBRARY EDITION: Les Norton is back! Les figured by tossing $50,000 into the Gull's movie he'd become the next Sam Goldwyn. Only someone put a bomb on the film set. And who gets the blame? Now Norton's a fugitive from the law, desperate to prove his innocence. Satanists, drug dealers, nutty poets, blabb ermouth disc jockeys - everybody between Sydney, the Blue Mountains and South Australia wants a piece of Les Norton. So what are Norton's chances of clearing his name and coming up smelling of roses? VFO. But rely on Les to come up smelling of something. 'The king of popular fiction'. The Australian ...Show more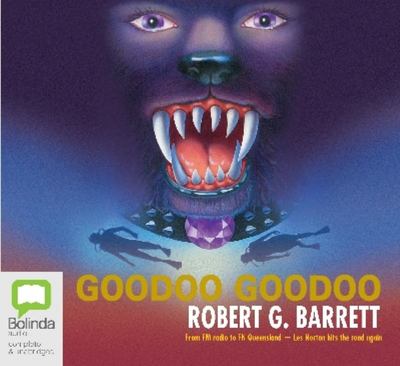 $14.95
AUD
Category: Audiobooks (Pre-Loved) | Series: Les\Norton Ser.
What should have been a quick gig on a radio station followed by a white-water rafting holiday in Cairns finishes up a mud-soaked four-wheel drive trip to Cooktown with Norton looking for two missing scuba divers. The army, the air force and half the Queensland water police couldn't find the two missing divers--so what chance does Les have? Along the way Les bumps into a kooky little space cadet who spends her time chasing UFOs and predicting the future, man-eating crocodiles, heat and humidity, and strangers everywhere out for his blood. Then, in a place of indescribable beauty, Norton uncovers unimaginable terror....   ...Show more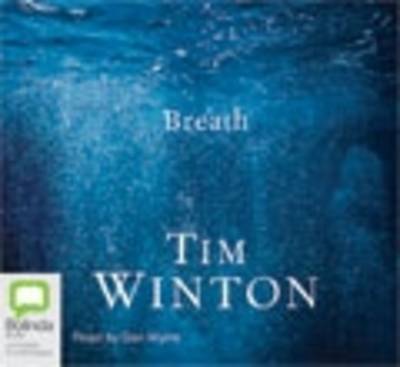 Breath
by Tim Winton
$17.95
AUD
Category: Audiobooks (Pre-Loved)
This aptly titled novel knocks the breath out of the listener as it recounts a youth's daredevil surfing exploits, evoking the fragile balance between life and death. Paramedic Bruce Pike looks back in this coming-of-age story of his thrill-seeking youth in 1970s Australia. He and his friend, Loonie, me et a charismatic surfing legend named Sando, who mentors them in the science and art of surfing, and drives them to more and more reckless behavior. ...Show more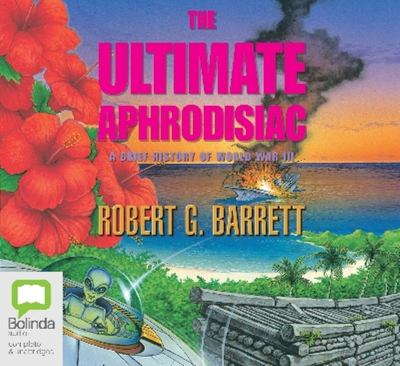 $14.95
AUD
Category: Audiobooks (Pre-Loved)
Aussie Vietnam veteran Ron Milne is on a good thing growing Indian hemp on the tiny Micronesian island of Lan Laroi. Besides being President, the natives treat him as a god. To the American DEA he is a dangerous criminal. US President Clifford J. Clooney decides to invade. Onto this island of sun, surf, beautiful women and mysterious ruins arrives Bondi surf journalist Brian Bradshaw. Brian came to find a story, then return home to write it. He didn't expect to get involved in something almost impossible to comprehend, fall in love and get taken literally for the ride of his life. ...Show more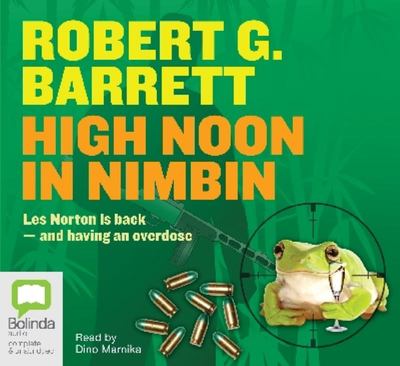 $14.95
AUD
Category: Audiobooks (Pre-Loved) | Series: Les\Norton Ser.
He's done Bondi...He's done Cessnock...Now Norton does Nimbin! Arranging the hit on Fabio was a low act, and Les knew it. And when you get Sydney's deadliest killer to do the hit, there's always a quid pro quo. In this case, Les had to take a trip to Nimbin in NSW to help an old army mate of Eddie Salit a's open a bar, the Double L. Ranch. Which suited Les since he had to take his friend Tony Nathan the surf photographer to the waxhead wedding of the year at Blueys Beach, and it was on the way. The waxhead wedding of the year turned into the ethnic brawl of the decade. However, Les found comfort in the arms of Janet the Gannet from the Forbidden Planet. In Nimbin, Les found himself working as a DJ for a nutter with a nightclub where dancing was prohibited. He also found racial tension, the Russian Spetsnaz and Norwegian backpackers. Add a drug overdose, and before Les knew it, he found himself in a firefight with a bunch of inbreds wanting to kill the bar owner. A fun town Nimbin wasn't. Not even for a quarter of a million dollars worth of gold. Robert G. Barrett's latest Les Norton adventure, High Noon in Nimbin, situated at Blueys Beach and Nimbin in NSW, is non-stop action from go to whoa. ...Show more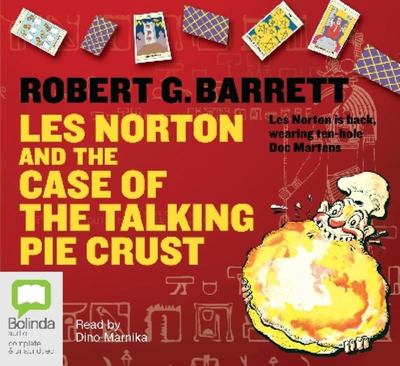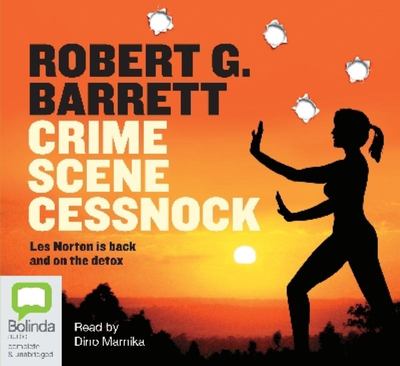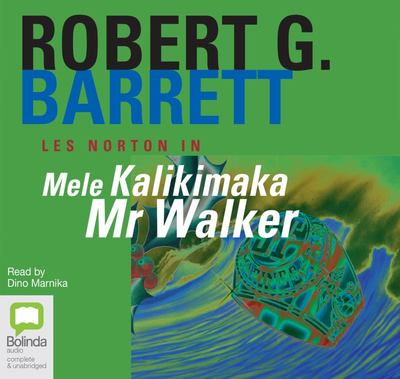 $14.95
AUD
Category: Audiobooks (Pre-Loved) | Series: Les\Norton Ser.
Les Norton's Hawaiian holiday should have been just like in the tourist brochures. Balmy days, blue seas, palm tress swaying in the moonlight. And it would have been if Les had minded his own business. But what are you supposed to do when a cop you know and an old friend are in trouble? Especially at Ch ristmas? The detective was okay. But Norton's old friend turned out to be the biggest brothel owner in America. Madam to the stars. Through her, Les met Mitzi Moonkiss; he also met the Japanese Yakuza, lesbian geisha girls and every time he put his head out the door some boofhead US Marine was looking for a fight. And these were all the nice people. Somewhere in the middle a crazed serial killer was on the loose with a bayonet. Aloha, Les. ...Show more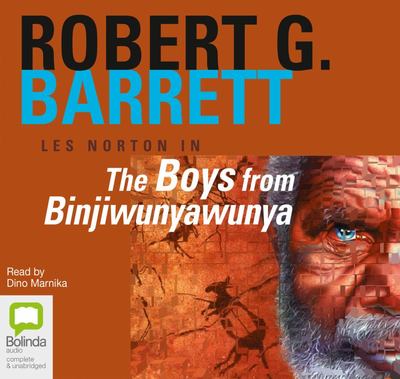 $14.95
AUD
Category: Audiobooks (Pre-Loved)
There's no two ways about Les Norton - the carrot-topped country boy who works as a bouncer at Sydney's top illegal casino. He's tough and he's mean. He's got a granite jaw , fists like hams, and they say the last time he took a tenner from his wallet Henry Lawson blinked at the light. Lethal but loyal, he's always good for a laugh. In this collection of Les Norton adventures, Les gets his boss off the hook. But not without the help of the boy from Binjiwunyawunya. Les then finds himself in a spot of bother in Long Bay Gaol then in a lot more bother on a St. Kilda tram in Melbourne. ...Show more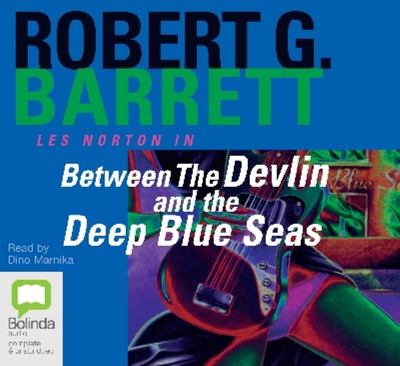 $14.95
AUD
Category: Audiobooks (Pre-Loved) | Series: Les\Norton Ser.
Les Norton's apartment block in Randwick was proving to be nothing but trouble, full of mayhem and murder. It seemed the longer he owned it the more money he lost. But while he's trying to solve his financial problems, Les still has time to fight hate-crazed roadies, sort out a drug deal after fighting a gang of bikies, help a feminist Balmain writer with some research she won't forget in a hurry, and get involved with Franulka, a super-sexy leadsinger of an all-girl rock band, The Heathen Harlots. And with the help of two ex-Romanian Securitate explosive experts, he might even be able to sort out his investment. But can Les pull off the perfect crime? ...Show more