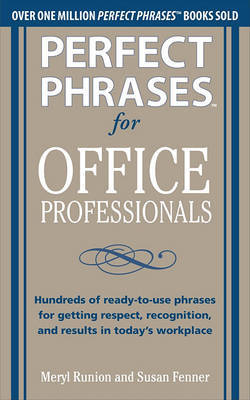 $7.95
AUD
Category: Business, Economics and Law | Series: Perfect Phrases Series
The right phrase for every situation...every time. As an office professional, you are the point person for critical day-to-day activities. That means effective communication with your manager and internal and external stakeholders is key to the success of your office and organization. "Perfect Phrases f or Office Professionals" has hundreds of ready-to-use phrases for any situation you're likely to face. From defining your role in the office to promoting interdepartmental communication to getting the credit you deserve, this handy, quick-reference guide provides the most effective language to: establish a quality relationship with your manager; clarify and manage assignments; get results without formal authority; and, handle customer complaints like a pro. ...Show more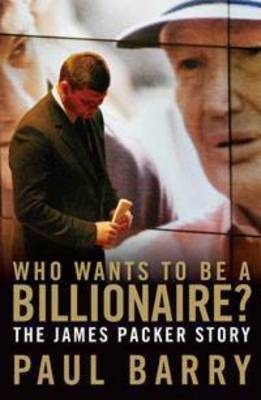 $12.00
AUD
Category: Business, Economics and Law
Who Wants to be a Billionaire? is the story of James Packer's desperate battle to win his father's love and respect. It's also a tale of billion-dollar bets gone disastrously wrong. But above all it's the portrait of a troubled relationship between a dominant father and dutiful son. In this sequel to T he Rise and Rise of Kerry Packer, Paul Barry shows how James's father kept his grip on the empire even as he lay close to death. As a child James was derided by Kerry as too soft, too close to his mother, or simply 'a loser'. Since then he has struggled to make his father proud - in the only way the Packers know - by making money. Having seen Kerry lose hundreds of millions in the world's casinos, James chose to bet billions of dollars on buying them instead. Then came the global financial crisis and he almost lost the lot. As markets hit rock bottom in early 2009, Australia's richest man was $4 billion poorer and no longer on top of the heap. He was smoking again, putting on weight and shutting himself off from friends. Years earlier, far smaller losses in One.Tel had pushed him to the brink of a nervous breakdown and made him seek salvation in Scientology. Can James survive this time? Will he bounce back? Or was his father right? ...Show more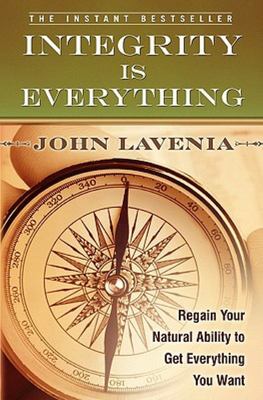 $6.50
AUD
Category: Business, Economics and Law
A direct and modern application of timelessprinciples, used to gain success and self-mastery,as explained by direct-sales mentor and personal-growthexpert John Lavenia.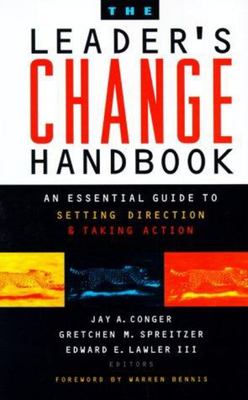 $12.00
AUD
Category: Business, Economics and Law | Series: Business and Management Ser.
A Stunning Achievement in Change ManagementIn October of 1997, the nation's top business theorists and practitioners met at a conference cosponsored by USC's Leadership Institute and the Center for Effective Organizations. The group was challenged to present their most advanced ideas regarding leadershi p and change management. This guide is the stunning result of their collective efforts. Charged with fascinating case studies, action strategies, and unbeatable advice, The Leader's Change Handbook features fresh works by Christopher Bartlett, Michael Beer, John Kotter, David Nadler, Ron Heifetz, Susan Mohrman, Bob Quinn and other distinguished contributors. What it offers is a uniquely coherent, cutting-edge approach to leading today's organizations -- an approach only this elite group, working together toward a common vision, could offer. ...Show more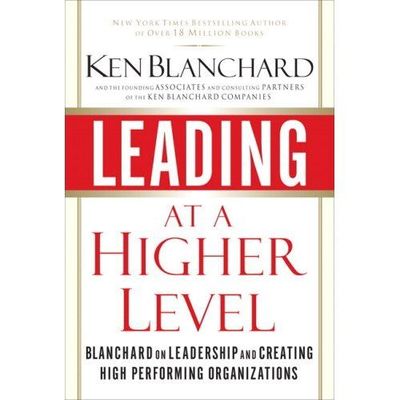 $12.00
AUD
Category: Business, Economics and Law
""Leading at a Higher Level "translates decades of research and 25 years of global experience into simple, practical, and powerful strategies to equip leaders at every level to build organizations that produce bottom-line results. At Nissan, we have made these principles a core part of our leadership ph ilosophy, better equipping our managers to bring out the great energies and talents of our employees." "Jim Irvine,"" Vice President of Human Resources, Nissan North America" "At Southwest Airlines, we have always strived to lead at a higher level. We truly believe that profit is the applause you get for taking care of your internal and external customers. We have always insisted upon a happy, carefree, team-spirited--yes, even fun--working environment, which we think results in motivated employees who will do the right thing for their internal and external customers. Reading this book will make a positive difference in your organization." "Colleen C. Barrett,"" President, Southwest Airlines"" " "If you want to have a great company, you don't have a choice but to lead at a higher level. When you do that, you excite your people, they take care of your customers, and your cash register goes ca-ching." "Horst Schulze,"" President and CEO, The West Paces Hotel Group, LLC; Founding and former President & COO, The Ritz-Carlton Hotel Company, LLC"" " "Leading at a higher level is a must today if leaders are to rebuild trust and credibility, as we are doing at Tyco. This book will teach you how." "Eric Pillmore,"" Senior Vice President of Corporate Governance, Tyco International"" " The definitive "Blanchard on Leadership" 25 years of breakthrough leadership insights in one extraordinary book!From "The One Minute Manager(R) "to "Raving Fans, "Ken Blanchard's books have helped millions of people unleash their power and the potential of everyone around them. The Ken Blanchard Companies has helped thousands of organizations become more people-oriented, customer-centered, and performance-driven. In "Leading at a Higher Level, "Blanchard and his colleagues have brought together all they've learned about world-class leadership. You'll discover how to create targets and visions based on the "triple bottom line..."and make sure people know "who "you are, "where "you're going, and the "values "that will guide your journey. Blanchard extends his breakthrough work on delivering legendary customer service and creating "raving fans." You'll find the definitive discussion of the renowned Situational Leadership(R) II techniques for leading yourself, individuals, teams, and entire organizations. Most importantly, "Leading at a Higher Level "will help you dig deep within, discover the personal "leadership point of view" all great leaders possess--"and apply it throughout your entire life." For everyone who wants to become a better leader... ..".in any company, any organization, any area of life" Set the right targets, follow the right vision "Focus on the "bottom lines" that really matter" Serve your customers at a higher level "Deliver your ideal customer experience, and create "raving fans"" Beyond ego: the way of the servant leader "Listen, praise, support, guide, and help your people win" Lead at a higher level. Lead your people to greatness as you create high performing organizations that make life better for everyone. This book will guide you, inspire you, provoke you, and be yourtouchstone. Ken Blanchard (coauthor of "The One Minute Manager"(R)) and his colleagues have spent more than 25 years helping good leaders and organizations become great, "and stay great." Now, for the first time, they've brought together "everything "they've learned about outstanding leadership. Discover how to... "Go beyond the short term and zero in on the right target and vision" "Deliver legendary, maniacal customer service, and earn raving fans" "Truly empower your people and unleash their incredible potential" "Ground your leadership in humility and focus on the greater good" For a long time, leaders have relied on Ken Blanchard's insight, wisdom, and practical techniques. Now, he and his colleagues have delivered the leadership classic for a "new "generation: "Leading at a Higher Level." ...Show more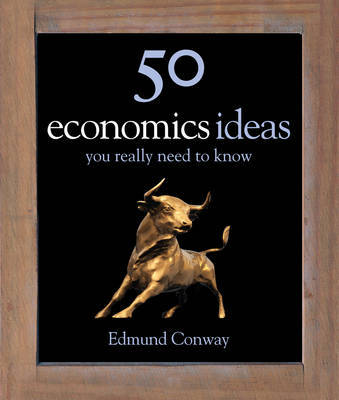 $7.95
AUD
Category: Business, Economics and Law | Series: 50 Ideas Ser.
What exactly is a credit crunch? Why do footballers earn so much more than the rest of us? Which country is likely to be the world's leading economy in 10 years' time? And how does economics affect each one of us, every day? In the seventh volume of the successful 50 Ideas series, Daily Telegraph econom ics editor Edmund Conway introduces and explains the central ideas of economics in a series of 50 clear and concise essays. Beginning with an exploration of the basic theories, such as Adam Smith's invisible hand', and concluding with the latest research into the links between wealth and happiness, he sheds light on all the essential topics needed to understand booms and busts, bulls and bears, and the way the world really works. Packed with real-life examples and quotations from key thinkers, 50 Economics Ideas provides a fascinating overview of how economics influences every aspect of our lives, from buying a house to what we had for breakfast this morning. ...Show more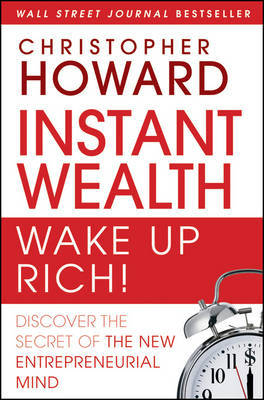 $12.00
AUD
Category: Business, Economics and Law
This is the modern entrepreneur's guide to building wealth and changing the world. What's the difference between those who build incredible wealth and those who just get by? How much does it take to gain total financial freedom and personal fulfillment? Can you build and enjoy unlimited wealth while hav ing a positive impact on the world? "The New Entrepreneurial Mind" gives you answers to all these questions and more. This is a guide for today's new entrepreneur-the kind who builds massive wealth without forgetting the values that matter to them. Using personal stories from successful entrepreneurs like Richard Branson, this book reveals that the creative entrepreneurial mind is especially suited for tackling tough social problems. Author Christopher Howard gives you the strategies, tactics, and habits you need to build real wealth; shows you how to fuel your endeavors with passion and purpose; and, turns obstacles into opportunities. A modern guide to wealth-building for the socially conscious entrepreneur, it shows you how to build wealth in any economic climate-and help others while you're at it. Author Christopher Howard is also the author of "Turning Passions into Profits". ...Show more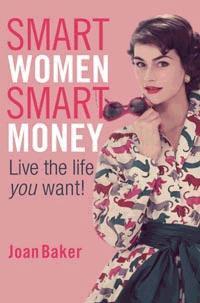 $6.95
AUD
Category: Business, Economics and Law
A motivational personal finance guide for smart women who want to be financially independent. Did you know that ...? Women live longer than men Women spend less time in the workforce than men Many women don't plan for the unexpected in life Women's financial needs differ dramatically from men's - none of us can afford to be complacent about money. How much did you spend on fitness and skincare last month? If you're prepared to invest in your health, why not invest in your financial wellbeing as well? We all want to make our own life choices, and don't want those choices to be constrained by a lack of money. Take control of your finances-start making smart choices now, and live the life you want, not just the life you can afford. Smart Women Smart Money outlines sensible investment strategies and financial management, while acknowledging the emotional issues that shape our spending and saving habits, and our dreams for the future. Whether you're 16 or 60, single or partnered, a stay-at-home mother, a student or a career woman, it's never too late to develop better money habits. Look after your financial future - it's even more important than your skin. Table of Contents: Introduction 1 Why it's different for women 2 Women think differently 3 Money baggage 4 Why your money matters 5 So, where are you at? 6 Where does your money come from? 7 Your money habits 8 What are you doing with your money now? 9 Women's money lifeline 10 A girl's gotta dream! 11 The practical art of dreaming 12 The serious business of the rest of your life 13 Setting goals 14 Six Ps to power up your goals 15 A plan for financial independence for life 16 What wise women do with income 17 Dividing your income - the big picture 18 Independence through investing 19 The basics of investment 20 The hats you need to wear 21 Good accomplices - who's on your team 22 Picking professionals 23 Money and relationships 24 Your differing approaches to money 25 Honey, let's talk about money 26 Avoid sexually transmitted disasters 27 Getting your finances sorted - together 28 Making money work for both of you 29 Mine yours and ours 30 Handling and inheritance 31 Trips and traps About the Author: Joan Baker is a business consultant and company director. Together with Martin Hawes, New Zealand's best known financial writer, Joan provides Wealth Coaching to help clients become wealthy and free to pursue their dreams. She is the author of Improve Your FQ and co-author of Get Rich, Stay Rich and Get Ahead...Get Financially Sorted by 30. ...Show more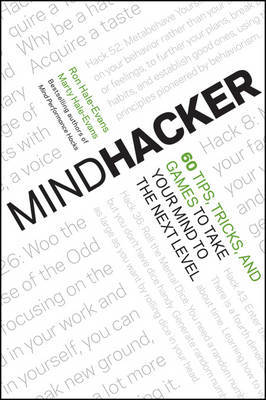 $12.00
AUD
Category: Business, Economics and Law
Compelling tips and tricks to improve your mental skills Don't you wish you were just a little smarter? Ron and Marty Hale-Evans can help with a vast array of witty, practical techniques that tune your brain to peak performance. Founded in current research, Mindhacker features 60 tips, tricks, and games to develop your mental potential. This accessible compilation helps improve memory, accelerate learning, manage time, spark creativity, hone math and logic skills, communicate better, think more clearly, and keep your mind strong and flexible. Hacks include: * Remember to Remember * Build a Memory Dungeon * Mix Up Your Facts * Space Your Repetitions * Recall Long-Ago Events * Establish Your Canon * Write in Your Books * Read at Speed * Learn by Teaching * Play the Learning Game * Pretend You're a Grad Student* Study Kid Stuff * Polyspecialize * Integrate Your Interests * Sift Your Ideas * Ask the Hive Mind * Write Magnificent Notes * Keep a Mental Datebook * Tell Time Who's Boss * Meet MET * Get Control of Yourself * Locate Lost Items * Huffman-Code Your Life * Knock Off Work * Manifest Yourself * Woo the Muse of the Odd * Seek Bad Examples * Turn a Job into a Game * Scrumble for Glory * Salvage a Vintage Hack * Mine the Future * Dare to Do No Permanent Damage * Make Happy Mistakes * Don't Know What You're Doing * Ratchet * Roll the Mental Dice * Abduct Your Conclusions * Think Clearly about Simple Errors * Notate Personally * Notate Wisely * Engineer Your Results * Enter the Third Dimension * Enter the Fourth Dimension * Spell It Out * Read Lips * Emote Precisely * Streamline Your Shorthand * Communicate Multimodally * Mediate Your Environment * Acquire a Taste * Try Something New Daily * Metabehave Yourself * Train Your Fluid Intelligence * Think, Try, Learn * Take the One-Question IQ Test * Cultivate Beginner's Mind * Take a Semantic Pause * Retreat and Reboot * Get Used to Losing * Trust Your Intelligence (and Everyone Else's) Visit the Mentat Wiki at www.ludism. org/mentat/Mindhacker for more information on tuning your brain to peak performance. ...Show more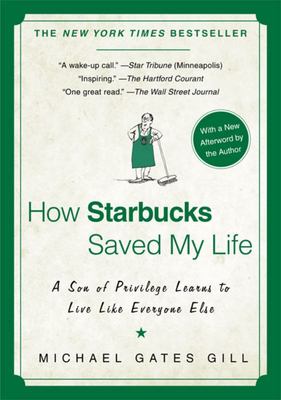 $6.50
AUD
Category: Business, Economics and Law
"Mitch Albom meets Nigel Marsh in this moving memoir. In his fifties Michael Gates Gill had it all- a mansion in the suburbs, a loving family, a six-figure salary and a top job at an ad agency. Then, he lost it all. He was downsized at work, an affair ended his twenty-year marriage. He was diagnosed wit h a slow-growing brain tumour. Gill had no money, no health insurance and no prospects. Then he met Crystal, a Starbucks manager from the other side of town and began a dramatic transformation from a person with ingrained prejudices and class superiority to a humbler, happier person whose world had been cracked wide open. Like Nigel Marsh's hugely successful Fat, Forty and Fired, this heart-warming book describes how one man took life-changing events and embraced them, turning them into something overwhelmingly positive. It also shows, with charming simplicity, how it is still possible for people to help one another, reaching across previous habits of prejudice and distrust, turning failure into success." ...Show more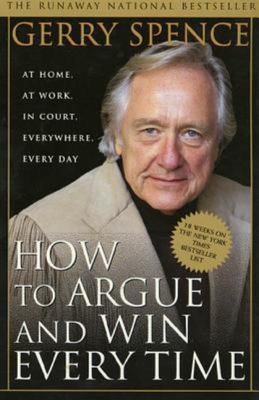 $9.95
AUD
Category: Business, Economics and Law
The Laws of Arguing According to Gerry Spence1. Everyone is capable of making the winning argument.2. Winning is getting what we want, which also means helping "others" get what they want.3. Learn that words are a weapon, and can be used hostilely in combat.4. Know that there is always a "biological adv antage" of delivering the TRUTH.5. Assault is not argument.6. Use fear as an ally in pubic speaking or in argument. Learn to convert its energy.7. Let emotions show and don't discourage passion.8. Don't be blinded by brilliance.9. Learn to speak with the body. The body sometimes speaks more powerfully than words.10. Know that the enemy is not the person with whom we are engaged in a failing argument, but the vision within ourselves. ...Show more