$6.95
AUD
Category: Children's | Series: Diary of a Wimpy Kid
It's the summer holidays, the weather's great, and all the kids are having fun outside. So where's Greg Heffley? Inside his house, playing video games with the shades drawn.Greg, a self-confessed 'indoor person,' is living out his ultimate summer fantasy- no responsibilities and no rules. But Greg's mom has a different vision for an ideal summer . . . one packed with outdoor activities and 'family togetherness.'Whose vision will win out? Or will a new addition to the Heffley family change everything? ...Show more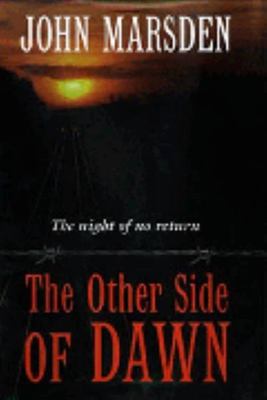 $9.95
AUD
Category: Children's | Series: The tomorrow series
John Marsden is the publishing phenomenon of our time. Currently he receives upwards of one hundred e-mails and letters a week from readers begging to know about the final volume in the "Tomorrow" series. The title of the book will be advised on publication. The end is coming...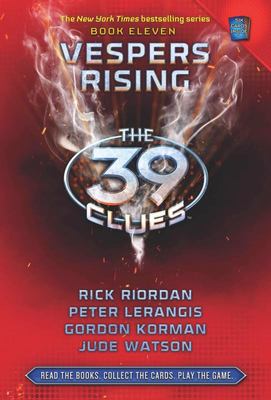 $7.95
AUD
Category: Children's | Series: The 39 Clues
The Cahills aren't the only family searching for the Clues. . . . The Cahills thought they were the most powerful family the world had ever known. They thought they were the only ones who knew about Gideon Cahill and his Clues. The Cahills were wrong. Powerful enemies --the Vespers-- have been waiting i n the shadows. Now it's their time to rise and the world will never be the same. In Vespers Rising, a brand new 39 Clues novel, bestselling authors Rick Riordan, Peter Lerangis, Gordon Korman and Jude Watson take on the hidden history of the Cahills and the Vespers, and the last, terrible legacy Grace Cahill leaves for Amy and Dan. ...Show more
$4.95
AUD
Category: Children's | Series: The Chronicles of Narnia
New cover reissue of this stunning audio collection, narrated by Sir Michael Hordern. "To my side, all true Narnians! Would you wait till your new masters have killed you all, one by one?" It is Narnia's darkest hour. A false Aslan is commanding all Narnians to work for the cruel Calormenes and striking terror into every heart. King Tirian's only hope is to call Eustace and Jill back to Narnia in an attempt to find the true Aslan and restore peace to the land. But a mighty battle lies ahead... ...Show more
$24.99
AUD
Category: Children's
With a strong message of hope, interconnectedness, and empowerment, This Small Blue Dot features a little girl explaining the world to her baby sister. She hits on small wonders, big lessons, and everything in between, from sharing the joy of silly dances to contemplating the nature of this "small blue dot" we all live on. Author and illustrator Zeno Sworder, who hails from a multicultural background, wrote this story when his daughter was unable to find picture books with characters who looked like her. His precocious young narrator has opinions on plenty of things: nature and the environment, embracing difference, the power of imagination--and the trouble with broccoli. Rich pencil and crayon illustrations conjure up memories of childhood in this celebration of who we are, where we come from, and where our dreams may take us. In This Small Blue Dot, Sworder captures not only life lessons but also the fun, often strange experience of being a member of the human family on planet Earth.   ...Show more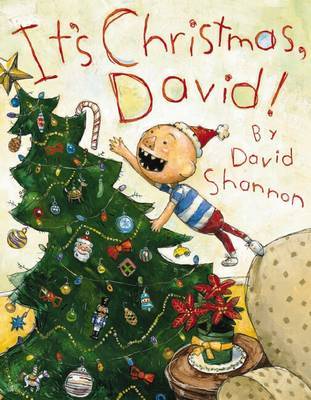 $12.00
AUD
Category: Children's
Readers of all ages will vividly remember trying to peek at hidden gift packages; writing scrolls of wish lists to Santa; and struggling to behave at formal Christmas dinner parties. Always in the background, we know Santa Claus is watching, soon to decide if David deserves a shiny new fire truck or a l ump of coal under the tree. From playing with delicate ornaments to standing in an endlessly long line for Santa, here are common Christmas activities--but with David's naughty trimmings. A surefire hit that is destined to be an annual classic.   ...Show more
$6.95
AUD
Category: Children's
I'm Uncovered . . .I try to hide my nakedness with my hand.But it doesn't work. Everyone can see. Also on show . . .Bad rabbit habits. Rapt - in toilet paper. Birds with teeth. A live face on the wall.