$6.95
AUD
Category: Children's | Series: Diary of a Wimpy Kid
It's the summer holidays, the weather's great, and all the kids are having fun outside. So where's Greg Heffley? Inside his house, playing video games with the shades drawn.Greg, a self-confessed 'indoor person,' is living out his ultimate summer fantasy- no responsibilities and no rules. But Greg's mom has a different vision for an ideal summer . . . one packed with outdoor activities and 'family togetherness.'Whose vision will win out? Or will a new addition to the Heffley family change everything? ...Show more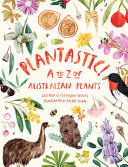 $29.99
AUD
Category: Children's
Did you know that there are plants that eat insects? Plants whose seeds spread in poo? Plants that move when you touch them? And plants that grow on other plants? Plantastic presents 26 of Australia's most unique and incredible native plants. Discover and identify native plants found in your local park, bushland, or even in your very own backyard. With its perfect balance of fun facts, activities, adventurous ideas and gorgeous illustrations, Plantastic will prove just how fantastic Australia's native plants really are Features: Full of interesting facts about Australian native plants that will get kids excited about the plant world and gently introduce general scientific concepts.Provides a Plantastic Activity for each featured species to encourage kids to search for and engage with the plants in their local area.Explains traditional Indigenous uses for some plants - including hunting, fishing, building and medicine.Includes common plants with wide distributions so that kids can discover more about their local flora, no matter where they live in Australia.The bright and beautiful illustrations will help kids easily recognize the plants from this book out in the wild.   ...Show more
Scary Night
by Lesley Gibbes; King Stepehen Michael
$4.95
AUD
Category: Children's
Once upon a scary night, three friends set out on a journey.  But where were they going in the dead of the night, tip-toe creeping in the pale moonlight?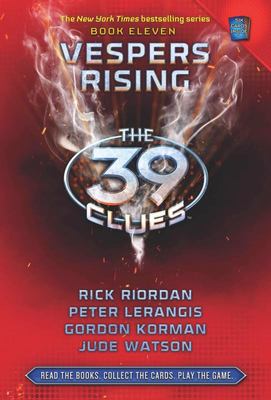 $7.95
AUD
Category: Children's | Series: The 39 Clues
The Cahills aren't the only family searching for the Clues. . . . The Cahills thought they were the most powerful family the world had ever known. They thought they were the only ones who knew about Gideon Cahill and his Clues. The Cahills were wrong. Powerful enemies --the Vespers-- have been waiting i n the shadows. Now it's their time to rise and the world will never be the same. In Vespers Rising, a brand new 39 Clues novel, bestselling authors Rick Riordan, Peter Lerangis, Gordon Korman and Jude Watson take on the hidden history of the Cahills and the Vespers, and the last, terrible legacy Grace Cahill leaves for Amy and Dan. ...Show more
$24.99
AUD
Category: Children's
With a strong message of hope, interconnectedness, and empowerment, This Small Blue Dot features a little girl explaining the world to her baby sister. She hits on small wonders, big lessons, and everything in between, from sharing the joy of silly dances to contemplating the nature of this "small blue dot" we all live on. Author and illustrator Zeno Sworder, who hails from a multicultural background, wrote this story when his daughter was unable to find picture books with characters who looked like her. His precocious young narrator has opinions on plenty of things: nature and the environment, embracing difference, the power of imagination--and the trouble with broccoli. Rich pencil and crayon illustrations conjure up memories of childhood in this celebration of who we are, where we come from, and where our dreams may take us. In This Small Blue Dot, Sworder captures not only life lessons but also the fun, often strange experience of being a member of the human family on planet Earth.   ...Show more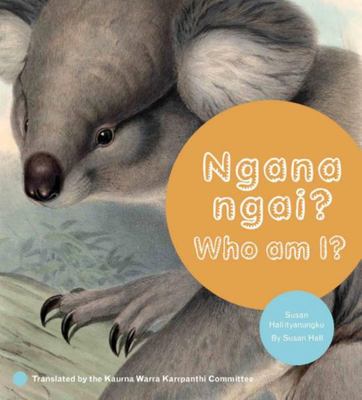 $14.99
AUD
Category: Children's
Based on a previously successful children's book, Who Am I? introduces young readers to both native animals and the concept of Indigenous language - in this case the Kaurna language, from South Australia. Learn the Kaurna words for animals such as parrot, wombat, kangaroo, cockatoo and echidna and disco ver a simple fact about each animal. The text runs in both English and Kaurna, and there is a simple pronunciation guide included. At the back of the book, find out more about Kaurna life and customs and also about how Indigenous languages can be found in the National Library of Australia's collections. Illustrated with close-up images of the animals, this book is immediate and engaging, and highlights beautiful natural history illustrations. Who Am I? is published to coincide with the International Year of Indigenous Languages. ...Show more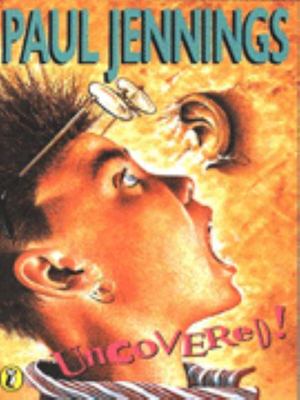 $6.95
AUD
Category: Children's
I'm Uncovered . . .I try to hide my nakedness with my hand.But it doesn't work. Everyone can see. Also on show . . .Bad rabbit habits. Rapt - in toilet paper. Birds with teeth. A live face on the wall.