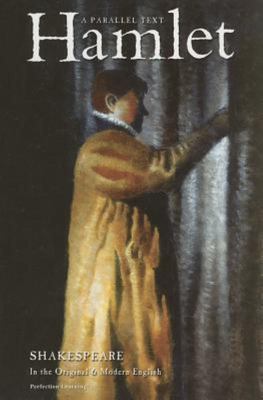 Hamlet
by William Shakespeare
$7.95
AUD
Category: Classics
Featuring the images of some of the world's most famous stage and film actors, these additions to the all-new Oxford School Shakespeare introduce--and enthrall--young people to one of the greatest writers of all time. This season brings revised editions of five of the Bard's most famousplays--As You Lik e It, Othello, Hamlet, Love's Labour Lost and The Taming of the Shrew.Designed specifically for students unfamiliar with Shakespeare's rich literary legacy, these new editions present Shakespeare's sometimes-intimidating Middle English in a way that is easy-to-read and engaging for ages twelve and up. The notes and introductions ahve been completely revised, allowingunprecedented clarity and accessibility. Featuring new covers and new illustrations--including photos from recent productions of Shakespeare's plays from around the world--Oxford School Shakespeare brings all the pleasure of these literary treasures to life. ...Show more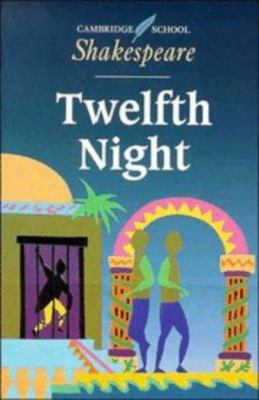 $7.95
AUD
Category: Classics | Series: Cambridge School Shakespeare Ser.
The Oxford School Shakespeare is a well-established series which helps students understand and enjoy Shakespeare's plays.As well as the complete and unabridged text, each play in this series has an extensive range of students' notes. These include detailed and clear explanations of difficult words and p assages, a synopsis of the plot, summaries of individual scenes, and notes on the main characters.Also included is a wide range of questions and activities for work in class, together with the historical background to Shakespeare's England, a brief biography of Shakespeare, and a complete list of his plays.For this new edition, the notes have been revised so as to make them clearer and more accessible. In addition, the entire text of the book has been redesigned and reset to make it easier to read. Photographs of recent stage productions have been included and there is a new, attractive coverdesign.Roma Gill, the series editor, has taught Shakespeare at all levels. She has acted in and directed Shakespeare's plays, and has lectured on Shakespeare all over the world. ...Show more
$6.50
AUD
Category: Classics | Series: Puffin Classics Ser.
After surviving a terrible shipwreck, Robinson Crusoe discovers he is the only human on an island far from any shipping routes or rescue. At first he is devastated, but slowly, with patience and imagination, he transforms his island into a tropical paradise. For twenty-four years he lives with no human companionship - until one fateful day, when he discovers he is not alone...Puffin Classics edition has been specially abridged. ...Show more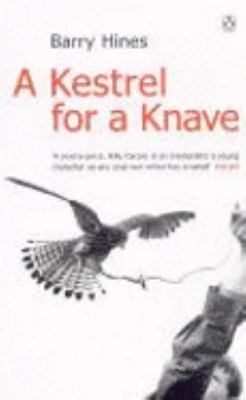 $4.95
AUD
Category: Classics | Series: Penguin Classics Ser.
asper is a boy with nowhere to go and nothing to say. He knows two things about his own world. He'll never work down the mines and he does know about animals. His only cpompanion is his kestrel hawk and, like himself, with the will to destroy or be destroyed. Filmed as 'Kes' by Ken Loach.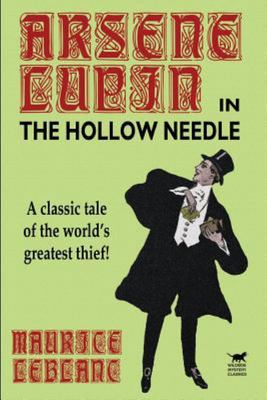 $16.99
AUD
Category: Classics
Maurice LeBlanc's gentleman thief returns in this intricately plotted tale of disguises, loot, and love. Once more Lupin is at large, snatching fortunes from under the noses of the wealthy. But this time he may have met his match . . . and not in his usual nemeses, Inspector Ganimard or Holmlock Shears, but in a bright school student who manages to penetrate his secrets -- and reaches his treasure-trove But the greatest danger may be the woman with whom Lupin has fallen in love, for she has made him promise to give up his life of crime forever ...Show more
$7.95
AUD
Category: Classics | Series: Wordsworth Classics
With an Introduction by Roger Clark, University of Kent at Canterbury. Translation by Eleanor Marx-Aveling. Castigated for offending against public decency, Madame Bovary has rarely failed to cause a storm. For Flaubert's contemporaries, the fascination came from the novelist's meticulous account of pr ovincial matters. For the writer, subject matter was subordinate to his anguished quest for aesthetic perfection. For his twentieth-century successors the formal experiments that underpin Madame Bovary look forward to the innovations of contemporary fiction. Flaubert's protagonist in particular has never ceased to fascinate. Romantic heroine or middle-class neurotic, flawed wife and mother or passionate protester against the conventions of bourgeois society, simultaneously the subject of Flaubert's admiration and the butt of his irony - Emma Bovary remains one of the most enigmatic of fictional creations. Flaubert's meticulous approach to the craft of fiction, his portrayal of contemporary reality, his representation of an unforgettable cast of characters make Madame Bovary one of the major landmarks of modern fiction. ...Show more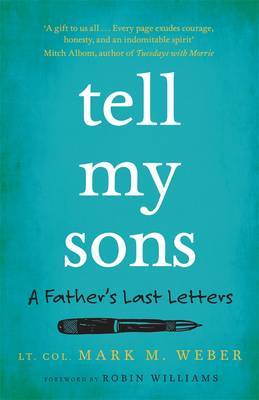 $9.95
AUD
Category: Diaries & Letters
In the bestselling tradition of Tuesdays with Morrie and The Last Lecture, a dying father's deeply moving legacy for his sons is winning hearts and minds around the world. At just 38 and at the height of his military career, highly decorated US soldier Lieutenant Colonel Mark Weber was diagnosed with de adly Stage IV gastro-intestinal cancer. Given just four months to live, he began to write a letter to his three young sons so that as they grew up without him they would have the lessons that living u and dying u had taught him about courage and fear, pride and humility, and so much more. Over time that letter became the extraordinary Tell My Sons. Wise, courageous and devoid of sugar-coating, it is a gift that's already reaching far beyond his sons. As Mitch Albom, author of Tuesdays With Morrie, says: Mark Weber's story has touched me in such a profound 'way. It's real, brave, gritty, honest, inspiring and a gift to us all. Every page exudes courage, honesty, and an indomitable spirit.' ...Show more
Great Gatsby
by Francis Scott Fitzgerald
$9.95
AUD
Category: Classics | Series: Wordsworth Classics
The exemplary novel of the Jazz Age, F. Scott Fitzgeralds' third book, The Great Gatsby (1925), stands as the supreme achievement of his career. T. S. Eliot read it three times and saw it as the "first step" American fiction had taken since Henry James; H. L. Mencken praised "the charm and beauty of the writing," as well as Fitzgerald's sharp social sense; and Thomas Wolfe hailed it as Fitzgerald's "best work" thus far. The story of the fabulously wealthy Jay Gatsby and his love for the beautiful Daisy Buchanan, of lavish parties on Long Island at a time when, The New York Times remarked, "gin was the national drink and sex the national obsession," it is an exquisitely crafted tale of America in the 1920s that resonates with the power of myth. A novel of lyrical beauty yet brutal realism, of magic, romance, and mysticism, The Great Gatsby is one of the great classics of twentieth-century literature.-- ...Show more
$9.95
AUD
Category: Classics | Series: Vintage Classics Ser.
"I am a camera with its shutter open, quite passive, recording, not thinking," are the famous lines on the first page. This a semiautobiographical account of Isherwood's time in 1930s Berlin. Written as a connected series of six short stories the book, first published in 1939, is a brilliant evocation o f the decadence and repression, glamour and sleaze of Berlin society. Isherwood shows the lives of people at threat from the rise of the Nazis: Natalia Laundauer, the rich, Jewish heiress, Peter and Otto, a gay couple andthe "divinely decadent" Sally Bowles, a young English woman who was so memorably portrayed by Liza Minnelli. ...Show more