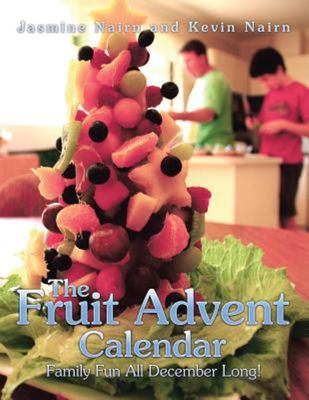 $29.99
AUD
Category: Cooking
Christmas is right at the doorstep of every family at that transition between November and December. There are plans to be made, presents to be bought, and celebrations to be relished Well, this is what the Fruit Advent Calendar is here for. From classic favorites like apples to something new to your pa late like sapodilla, this book can bring a fresh twist to your month This was written by two ordinary teens on a culinary journey for the whole family to enjoy ...Show more
$14.95
AUD
Category: Cooking
15-Minute Mealsis Jamie's simplest and most straightforward book yet. It pushes the concept of fast, everyday food to a new level, without compromising on flavour. It's designed to excite and inspire people to prepare a balanced, nutritional, no-nonsense meal every night of the week.It covers everything from homely British dishes, to Mediterranean family staples as well as Thai, Chinese and Indian-inspired dishes. The layouts are simple and easy to follow, and the punchy titles will grab you as you flick through.It's far and away the most balanced and exciting everyday cookbook on the market - and if you liked 30-Minute Meals, this will knock your socks off. ...Show more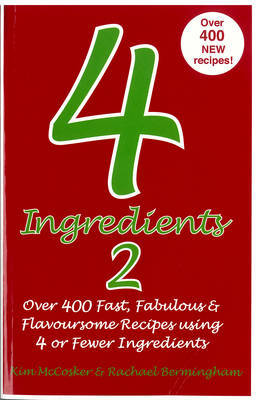 4 Ingredients 2
by Kim McCosker & Rachael Bermingham
$4.50
AUD
Category: Cooking
If saving time and money in the kitchen is coupled with a desire to serve up fast, fabulous and flavoursome food, then this book is the cookbook for you. The ladies have teamed up again, after receiving loads of feedback at hundreds of events around Australia.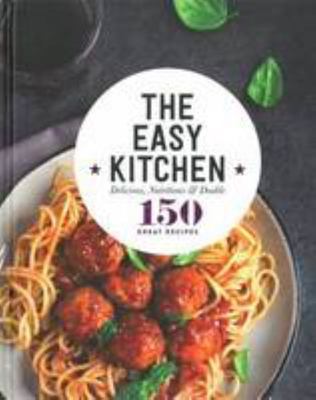 $12.00
AUD
Category: Cooking | Series: 150 Great Recipes
If you want to learn to make delicious, nutritious and impressive food for your family and friends, we've got you covered with the basics and some more challenging recipes too.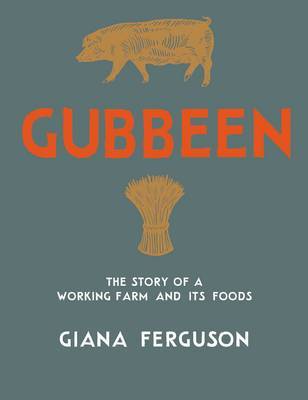 $14.95
AUD
Category: Cooking
Gubbeen is a 250-acre, traditional farm on the most south-westerly tip of Ireland and is renowned for its award-winning cheese (called Gubbeen) and its smoked meats. The Ferguson family produces more than 50 types of food from the farm and nothing is wasted so that the circle of life sustains the family whilst creating the highest quality products for speciality shops around the world. Gubbeen: The story of a working farm and its foods is an exceptional insight into the running of this traditional farm, and encompasses the four voices of the family who runs it Giana, Tom, Fingal and Clovisse and what they do. Tom has worked the land all his life, following the old farming ways of his forbearers; Giana controls the dairy as well as keeping a keen eye on the poultry; their son Fingal uses the pigs to make bacon and smoked goods from the Smokehouse (and has a side-line in creating beautiful knives for famous chefs); and their daughter Clovisse grows chemical-free vegetables, fruit, herbs and flowers in the Kitchen Garden. Recipes are included in every section to illustrate and celebrate the farm produce, resulting in a truly inspirational read. Try Spring Lamb, Butter Beans and Dulse from the Gubbeen kitchen, or prepare the sumptuous Roast Crown of Goose, inspired by the farmyard. Gubbeen is undoubtedly most renowned for its dairy and you can have a go at creating your own Home-made Farm Cheese, or using it in recipes such as Mattie s Cauliflower and Gubbeen Ravioli or try the gorgeously gooey Gubbeen Meltdown, Gubbeen cheese baked with garlic, rosemary and thyme and served with toasted sourdough. ...Show more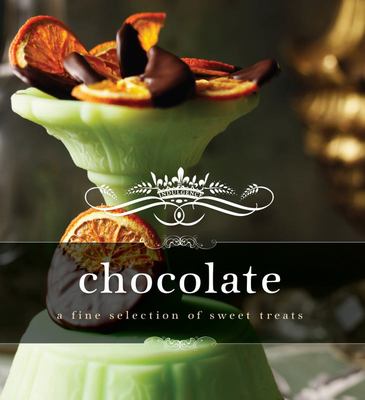 $7.95
AUD
Category: Cooking | Series: Indulgence
Indulgence Chocolate will have you licking your lips in anticipation: From white chocolate, lemon and macadamia biscotti to rich chocolate souffles and layered frozen chocolate puddings with brazil nut toffee, this book will remind you why chocolate is still the queen of the sweet treats.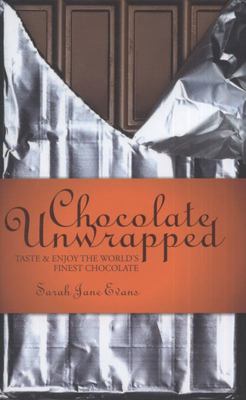 $7.95
AUD
Category: Cooking
Today, sweetened chocolate confectionery has replaced 'real' chocolate in many markets, but growing interest in sustainable farming, organic produce and authentic flavours has led to a boom in high-quality products, increasing interest in the different varieties available, as well as awards for top prod ucers. "Chocolate Classified" takes a detailed look at this most fascinating and desired food and explores the different varieties available worldwide. Just like wine, the taste of a chocolate will be affected by climate, terroir and manufacture, allowing different flavours to be identified and graded. As well as providing a history of chocolate and its enjoyment, "Chocolate Classified" provides a comprehensive directory of the best chocolate available in the world, how to identify individual features and tips on storage and usage. A selection of classic chocolate recipes completes this mouth-watering survey of one of the world's most popular foods. ...Show more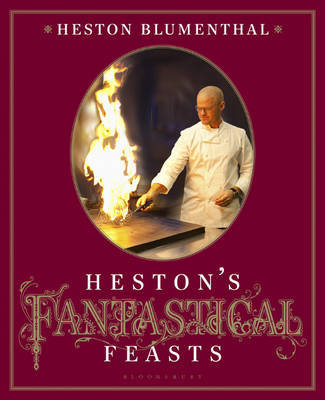 $14.95
AUD
Category: Cooking
With gold edged pages, gold ribbon and gold illustrated cloth slipcase,each signed and numbered special edition is sumptuous andultra-desirable. Once upon a time there was a Chef called Heston who opened a smallrestaurant called the Fat Duck. At first, he served only simpleFrench classics but gradually , as is the way of things, the Chef'scuriosity got the better of him and he began thinking up more unusualdishes, such as Snail Porridge and Chocolate Wine. Word spread and reached the ears of the Executives who ran a televisionchannel, and they summoned the Chef to their glass fortress. "Wecommand you to create six Fantastical Feasts," they said. "Thesemust be based on history, but you may draw on fairytales andlegends. We should warn you that the Quest will involve journeysto Transylvania in search of the legendary Leech Recipe of Sibiu, andto the Black Forest to eat the eyes of the Wild Boar ofMünstertal. You must resist the temptations of the BurlesqueGirls, and you must turn chocolate cake into a raging fireball andchicken's testicles into jelly beans. There will be hunting forhallucinogenic mushrooms and cooking with Play-Doh. Out of this,you must create the most magical dishes imaginable." "Well, how about lickable wallpaper, a savoury Zoom lolly, achocolate-covered iceberg, a golden egg and an edible graveyard?"offered the Chef. "It's a start," said the Executives. "Oh, and once you haveachieved the Quest, you must bring us proof, in the form of aBook. But not just any Book. We want tales of extravagantingredients, of revolutionary techniques, of familiar kitchenappliances put to unfamiliar uses. We want to see what yousee. Taste what you taste. In short, we want complete andunparalleled access to your fantastical world." ...Show more