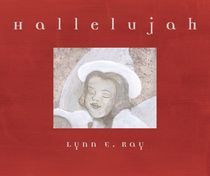 $6.50
AUD
Category: Gift Books
Using illustration to tell the story, this wordless book engages its readers by way of visual clues. A lonely soul, symbolized by a white glove, is mopping a church floor when it discovers a rose under a piano bench. Picking the rose up, the glove stops to play some music, but it can't play "Hallelujah" -- two hands are needed. Will this forlorn soul find a companion? In this testament to the storytelling power of pictures inspired by a well-known New Testament verse, love triumphs loneliness, making it a story of grace in the truest sense. ...Show more
$9.95
AUD
Category: Gift Books
This book is a cornucopia of entertaining activities - ensuring fun for all the family. There are ideas suited to all the different occasions that families spend time together: weekday evenings, summer holidays, birthdays and special occasions, school breaks - even when someone in the family is laid up in bed recovering from illness. A simple index provides quick reference when looking for something to do on a wet afternoon, or a car journey, or when you need Plan B in double-quick time. It is presented in a beautifully blocked cloth cover with a classic retro feel. It helps you: make a family photo collage; prepare an unforgettable breakfast in bed; find your way with a map and compass; map a family tree; solve mathematical and visual puzzles; build a nesting box; and convince someone they are invisible. It shows you how to play 'I packed my bag'. Enjoy family dodge ball. It shows you: how to puzzle your family with riddles; make and use a family code machine; how to play the anagram game; read your family's fortune; and how to play Botticelli. It also includes: play the tray memory game; organise recycling around the house; find out how to put up a tent; make sure your family survives being lost in the desert; test your family's taste buds; and take the best family photographs and create snow angels. All this and much more fun for all the family, it's better together! ...Show more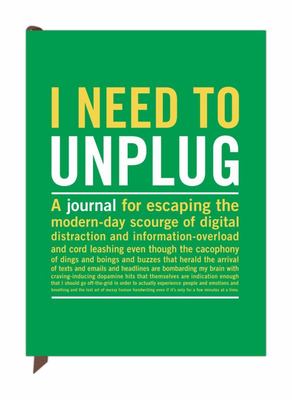 I Need to Unplug
by Knock Knock Book Staff (Created by)
$7.95
AUD
Category: Gift Books | Series: Inner Truth Journal Ser.
Our new title in this best-selling series addresses a subject everyone can relate to: the exhausting effects of digital saturation and info-overload. Provides a healthy daily dose of techno-skepticism for the digital age.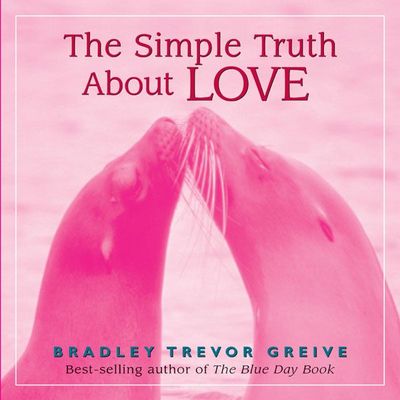 $3.50
AUD
Category: Gift Books
It makes the world go round. it conquers all. it means never having to say you're sorry. it's stronger than death. it's what the world needs now. it's all you need. it's the only thing that there's just too little of. It's the most powerful four-letter word in the world. 10 million-copy 'Blue Day' publi shing phenomenon Bradley Trevor Greive reveals the truth about the most universal constant of them all: LOVE. A must for anyone who's already the discovered the magic of these powerfully funny little books - or ever been been in love! ...Show more

$4.50
AUD
Category: Gift Books
Deeply politically incorrect and featuring the inspired combination of hilarious yet comforting text and quirky animal and retro shots, will become the bible for anyone who's ever engaged in the search for true love - and anyone in need of a few good laughs along the way. By the author of "Blue Day". ...Show more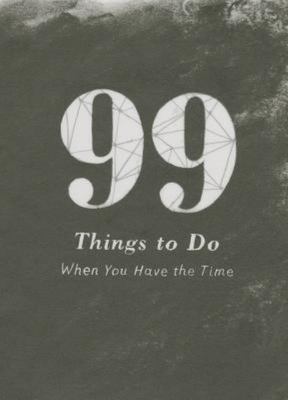 $9.95
AUD
Category: Gift Books
Our everyday routines can be so all-encompassing that we often forget to make room for anything else. With 99 simple, creative ideas of things to do when you have the time, this whimsically illustrated book is designed to help you remember what matters to you.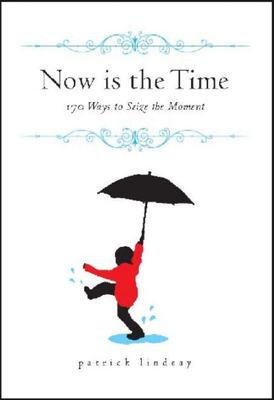 $7.95
AUD
Category: Gift Books
This collection of short reflections will remind you to live your passion, take time out, and expand your horizons. Each page suggests a way to be mindful ot the here and now, helping you to recall the value of taking action in the present-and following through.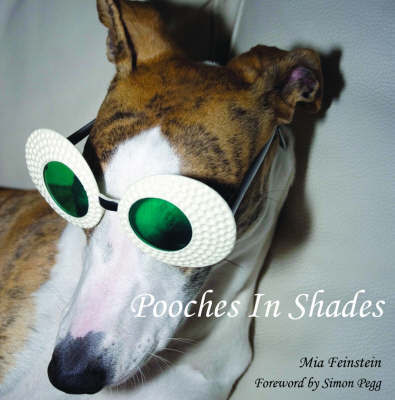 $4.50
AUD
Category: Gift Books
A must-have for all fashionistas and dog lovers, this collection from an extremely talented pet photographer truly captures the varied personalities of each of her stylish subjects. These designer sunglasses require elegance, attitude, and even wit in their wearers, and one simply could not ask for more appropriate models. ...Show more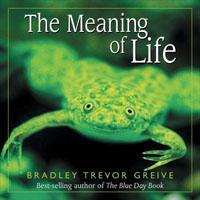 $3.50
AUD
Category: Gift Books
He's shown the world what to do when we're feeling blue, how to say thanks for everything to our mothers, how to find the perfect man in an imperfect world - now Bradley Trevor Greive - BTG to all his fans - prepares to reveal the biggest, most sought-after secret of all - THE MEANING OF LIFE!Following the pattern of his other bestsellers - The Blue Day Book has sold over 400,000 copies in Australia and over 2 million worldwide; Dear Mum has sold over 200,000 copies here and nearly 1 million around the world! - The Meaning of Life combines gorgeous animal photos with BTG's poignant and pertinent words about what life really means and what we're here to do.A must for anyone who's already the discovered the magic of these powerfully funny little books! ...Show more