$9.95
AUD
Category: Self-Help
What's love got to do with it in the meantime? You know where you want to be, but you have no clue how to get there. You know exactly what you want in life, but what you want is nowhere in sight. Perhaps your vision is unclear, your purpose still undefined. On top of it all, your relationships, particu larly your romantic relationships, are failing. If these scenarios feel familiar way down in the deepest part of your gut - then you, my dear, are smack dab in the middle of the meantime. Every living being wants to experience the light of love. The problem is that our windows are dirty! The windows of our hearts and minds are streaked with past pains and hurts, past memories and disappointments. In this book, Iyanla Vanzant teaches us how to do our mental housekeeping so that we can clean the windows, floors, walls, closets, and corners of our minds. If we do a good job, our spirits will shine bringing in the light of true love and happiness. ...Show more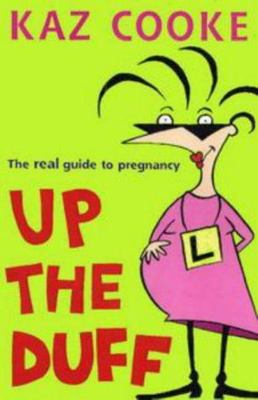 $9.95
AUD
Category: Parenting & Families
New from the author of the bestselling "Real Gorgeous". In her inimitable warm, witty and informative way, Kaz Cooke (aided by her outrageous alter ego Hermoine) provides the real low-down on pregnancy and childbirth, from coping with the body changes to dealing with a newborn baby.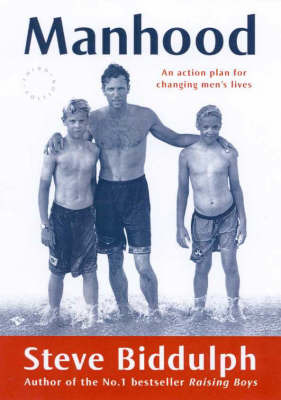 $7.95
AUD
Category: Self-Help
Since its initial publication in 1994, Manhood has had a profound emotional impact on thousands of men and women. It has sold over 150 000 copies in Australia and New Zealand, making it the most popular book on men's lives in both countries. Steve Biddulph uses stories, humour and a refreshingly hone st style of writing that resonates with both men and women. In Manhood, he tackles two critical social issues: creating a healthy masculinity, and how men can free themselves from crippling and outdated roles. This new edition has been specially revised and updated to meet the needs of younger readers, who are struggling with these issues today. Manhood touches the heart of almost everyone who reads it and provides a clear and practical roadmap of what to do. Women find it a revelation and profoundly moving; men gain recognition and a sense of hope that life can be different. Confronting and real, Manhood isn't just something you read, it's something you do. ...Show more
$12.00
AUD
Category: Self-Help
The tenth anniversary edition of the book that changed lives in profound ways. In 2005, a groundbreaking feature-length movie revealed the great mystery of the universe -- The Secret. In 2006, Rhonda Byrne followed with a book that became a worldwide bestseller. Everything you have ever wanted - unlimit ed joy, health, money, relationships, love, youth - is now at your very fingertips. The Secret is an enigma that has existed throughout the history of mankind. It has been discovered, coveted, suppressed, hidden, lost, and recovered. It has been hunted down, stolen, and bought for vast sums of money. A number of exceptional men and women discovered The Secret and went on to become regarded as the greatest human beings who ever lived. Among them: Plato, Leonardo, Galileo, Napoleon, Hugo, Beethoven, Lincoln, Edison, Einstein and Carnegie, to name but a few. Fragments of The Secret have been found in oral traditions, literature, religions, and philosophies throughout the centuries. For the first time, all the pieces of The Secret come together in an incredible, life-changing revelation. The riveting, practical knowledge leads readers to a greater understanding of how they can be the masters of their own lives. The Secret offers guidance on how to apply this powerful knowledge to your life in every area from health to wealth, to success and relationships, so you can obtain everything you've always wanted. No matter who you are, no matter where you are right now, no matter what you want--when you realize The Secret you can have anything. ...Show more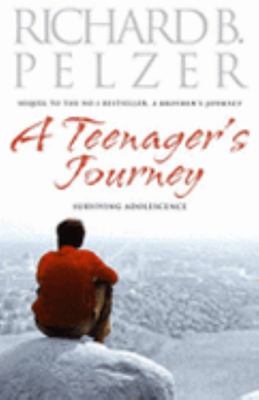 $9.95
AUD
Category: Parenting & Families
At the end of A Brother's Journey, Richard Pelzer's mother and three brothers are moving to Salt Lake City, Utah. He has the choice of joining them - unwanted - or staying behind. But where can he live? What can he live on? Defeated - he follows them. So continues Richard's alcoholic mother's physical a buse of Richard. But gradually he is growing up - not just in years but stature. His mother cannot treat him in quite the same way and mostly it is with neglect. Richard runs away and tries to commit suicide several times, and he has a stint with a foster home. He turns to soft drugs, then hard drugs. Finally he goes to live with John and Darlene Nichols who try to show him some family love. At the age of 21 he gets a full time job and tries to learn to be a big brother to the foster parents' children. And begins to get his life together... An uplifting and inspiring story about someone who retains his religion and regains basic morals - despite everything going against him. First published 2006. ...Show more
$9.95
AUD
Category: Parenting & Families
Kaz Cooke gives you the up-to-date lowdown on pregnancy, birth and coping when you first get home. No bossy-boots rules, just lots of cartoons and the soundest, sanest, wittiest advice you'll ever get. Everything you need to know about the scary parts, the funny parts and your private parts.The latest e dition of Up the Duff has week-by-week info on what's happening to you and the baby; Hermoine and the Modern Girl's hilarious pregnancy diary AND how to prepare for pregnancy and the baby; info on conceiving and IVF; crying, eating, weeing, working, blokes, bosoms, busybodies and bunny-rugs; nausea and other 'side effects'; tests- what they're like and what they're for; the best services, websites and books on everything; stretch marks; 'natural childbirth' vs medical intervention; baby clothes and nappies; travel, safety, and how to be rude to complete strangers; labour, caesareans and pain relief; breastfeeding and what it's like with a newborn baby. ...Show more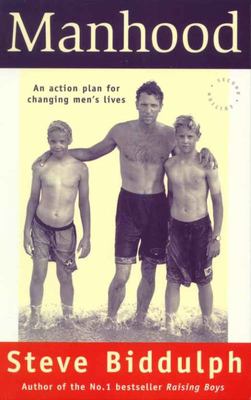 $9.95
AUD
Category: Parenting & Families
Examines how men can find the joy and energy of being in a male body with a man's mind and spirit. The text tackles the key areas of a man's life: being an engaged father; love and relationships; masculinity; finding the heart at work; helping boys with school; making friends; and personal development. It aims to open new pathways to healing the past and forming true partnerships with women, and show how men can respect their inner needs as individuals. ...Show more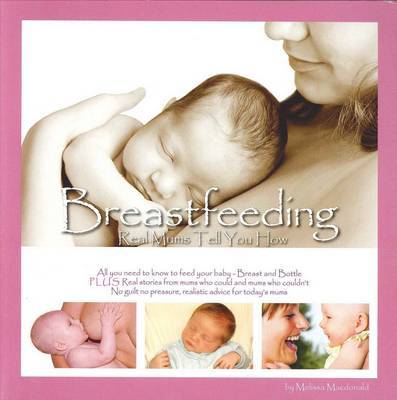 $12.00
AUD
Category: Parenting & Families
Breastfeeding: Real Mums Tell You How is a breastfeeding book that tells it like it is. Covering the fundamentals of breastfeeding and what you need to know to give yourself the best chance. If you can't or don't want to breastfeed then there is information on bottle feeding and combination feeding. PLU S 'Real mums' tell their stories about feeding their babies, breast and bottle. Feeding your baby is your most important responsibility as a mother. However around 80% of women will struggle with breastfeeding in some way. With short hospital stays and a lack of support around for mothers after they leave the hospital, many women find the whole experience of learning to feed their baby, a little overwhelming. The reality is that the majority of people find it takes a while to get going and many mothers give up because it becomes too difficult or painful. This book has been written by mothers for mothers. It aims to help pregnant women and new mothers prepare themselves for a successful feeding relationship with their babies. Lets face it, mothers can give you the best advice as they have done it all before. The book covers the fundamentals of breastfeeding and what you need to know to give yourself the best chance but if you can't or don't want to breastfeed then there is practical information on how to bottle feed or even combination feed and with no judgement from anyone on what you decide. There is also realistic advice from 'real mothers' who share their stories about feeding their babies both breast and bottle. ...Show more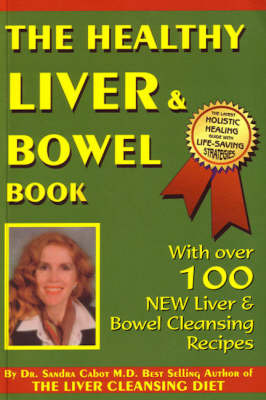 $7.95
AUD
Category: Lifestyle
Having a healthy liver and bowel is essential if we are to live safely in an increasingly toxic world. Dr. Cabot not only offers a totally comprehensive program for detoxifying the liver and bowel, but also provides the essential follow-up for maintaining perfect function and health.
$7.95
AUD
Category: Self-Help
From the author of the 1,000,000-copy bestselling Fast Diet ... Millions of us have dangerously high blood sugar - and we don't know it. There are no symptoms. We appear healthy. Yet raised blood sugar is storing up problems for the future. It furs up our arteries, piles hidden fat into our internal org ans and is a precursor not just to Type 2 diabetes but a range of diseases, including heart failure, dementia and cancer. Scientists in the UK have recently shown that rapid weight loss, when done properly, is an extremely effective way to kill dangerous fat, combat blood sugar problems, reverse Type 2 diabetes, perhaps even cure it. In this book, Dr Michael Mosley draws on the work of Professor Roy Taylor - one of the world's foremost diabetes experts - and his own experience as a one-time diabetic, to present a groundbreaking new approach to longterm health - a radical eight week diet for diabetics who want to reverse their condition and stay medication-free, as well as an easier, flexible regime for anyone just keen to keep their blood sugar levels in check. As Dr Mosley says, it is never too late to act... ...Show more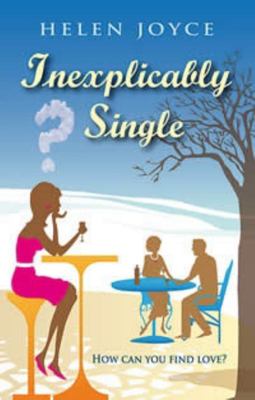 $7.95
AUD
Category: Sex & Relationships
A woman in her 50s, longing for a long-term relationship, enlists the help of her three friends to investigate the social options open to older single women.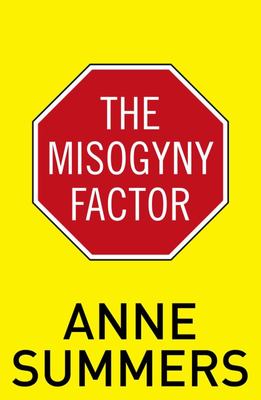 $6.95
AUD
Category: Self-Help
In 2012, Anne Summers gave two landmark speeches about women in Australia, attracting more than 120,000 visits to her website. Within weeks of their delivery Prime Minister Julia Gillards own speech about misogyny and sexism went viral and was celebrated around the world. Summers makes the case that Aus tralia, the land of the fair go, still hasnt figured out how to make equality between men and women work. She shows how uncomfortable we are with the idea of women with political and financial power, let alone the reality. Summers dismisses the idea that we should celebrate progress for women as opposed to outright success. She shows what success will look like. ...Show more