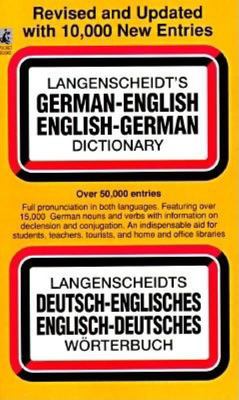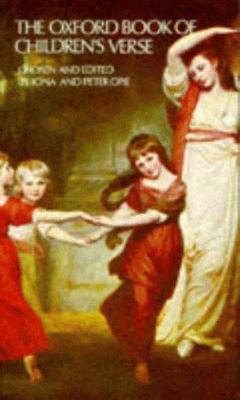 $14.95
AUD
Category: Languages and Reference | Series: Oxford Books of Verse Ser.
The outstanding verse written for children over the past five hundred years has been assembled here. More than three hundred pieces by 123 named authors, a fifth of them American, are arranged chronologically, from Chaucer and Lydgate to T.S. Eliot and Ogden Nash. Notes on the authors deal in particular with the poems included here. ...Show more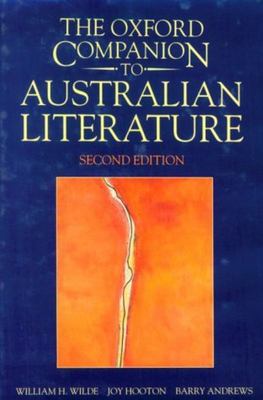 $24.95
AUD
Category: Languages and Reference
This revised and expanded reference work provides a comprehensive account of Australian writing from 1788 to 1993. Details of a new generation of playwrights, poets and novelists have been added to the volume, along with reviews of the development of multiculturalism and Aboriginal writing.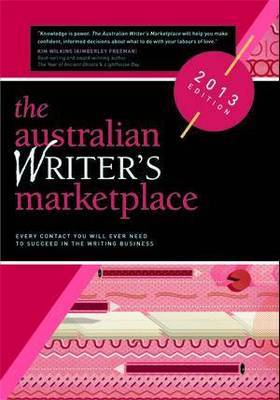 $9.95
AUD
Category: Languages and Reference
Every contact you will need to succeed in the writing business, including publishers, agents, writing competitions, awards, events, organisations and more. Also includes tips and insights from leading professionals and quick calendar guides to key dates.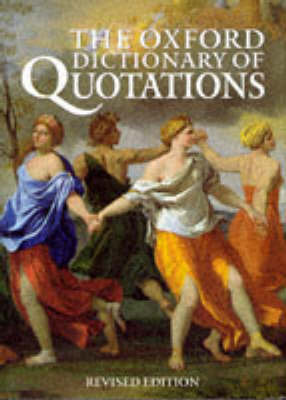 $24.95
AUD
Category: Languages and Reference
Presented in a stunning new jacket, and containing over 17,000 quotations from 2,500 men and women from all walks of life, this revised edition of the foremost dictionary of quotations offers the ideal bon mot for every occasion. Quotes from all eras are included, from the Bible and Shakespeare to films and song lyrics. This revised edition also contains appendices covering Sayings of the '90s, Popular Misquotations, Advertising Slogans, and Mottos. More non-English quotations are included (many in their original language and English), as well as more quotations from women authors, from the sciences, and from films, TV, journalism, and politics. Each quotation is accompanied by its earliest traceable source, and the main listing by author is complemented by a useful key word index. This edition is especially user-friendly, with expanded information on authors and individual quotations. This book is intended for people interested in literature; writers and speechmakers; gift market. ...Show more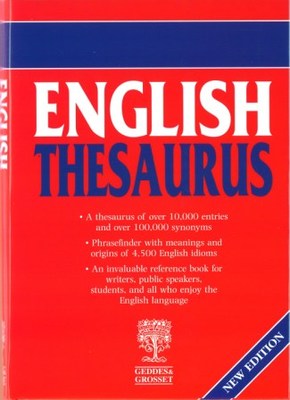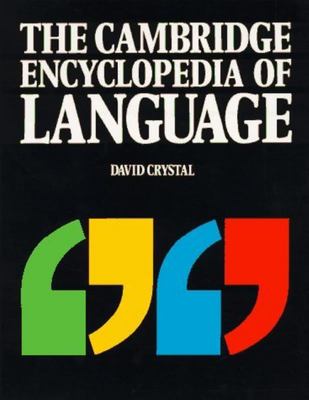 $14.95
AUD
Category: Languages and Reference
This new, thoroughly revised edition of the acclaimed Cambridge Encyclopedia of Language incorporates the major developments in language study which have taken place since the mid 1990s. Two main new areas have been added: the rise of electronic communication in all its current forms from email to texti ng, and the crisis affecting the world's languages, of which half are thought to be so seriously endangered that they will die out this century. - All language statistics have been updated, and additional information provided about their linguistic affiliation - All topics involving technology have been revised to take account of recent developments, notably in phonetics, language disability, and computing - Maps have been revised to include new countries or country names - Special attention has been paid to fast-moving areas such as language teaching and learning - The text design has been completely updated with many new illustrations throughout ...Show more