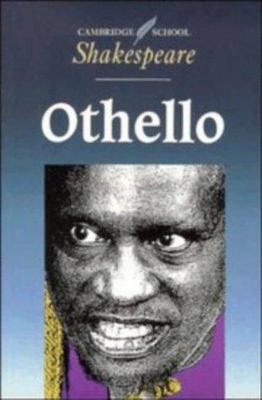 Othello
by William Shakespeare; Jane Coles (Editor); Rex Gibson (Contribution by)
$7.95
AUD
Category: Music and Performing Arts | Series: Cambridge School Shakespeare Ser.
The Sourcebooks Shakespeare brings the Shakespeare page to life. This remarkable edition of Othello is both the easiest way to understand the play and the best way to experience the full power and depth of the play. This dynamic book includes an integrated audio CD that showcases key scenes from great performances past and present. You'll experience the play like never before-it's the next best thing to seeing the play performed live. Each book offers: * The full play, with line notes and a concurrent glossary * Scholars and theatre producers discussing the play and popular culture * Comments from every cast member of a current production. This is also a very visual text, including: * Photographs from great performances * Costume designs and set renderings from different productions * Production notes that take you inside the stage experience Exclusive to The Sourcebooks Shakespeare and like no other edition of Othello, our audio CD and unique focus on the play as performed on the stage and on film brings the play to life. Hear: * One of the greatest Othellos of our time: Paul Robeson, from a 1944 production * An 1890 private recording of Edwin Booth reciting Othello's speech to the Senate * F. Scott Fitzgerald reciting Othello's speech to the Senate Narrated by Sir Derek Jacobi Read: * About the seminal 1987 production in South Africa, in an essay written by the director herself, Janet Suzman * And see how the 2005 cast from Actors From the London Stage approaches the play See: * Photographs from the 1987 Johannesburg Othello * Photographs from The Shakespeare Theatre's 1997-98 season starring Patrick Stewart as Othello * Set designs from Orson Welles' 1951 production in London ...Show more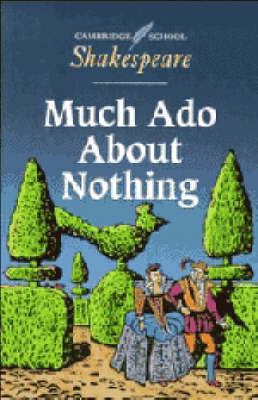 Much Ado About Nothing
by William Shakespeare; Mary Berry (Editor); Michael Clamp (Editor); Rex Gibson (Contribution by)
$7.95
AUD
Category: Music and Performing Arts | Series: Cambridge School Shakespeare Ser.
The action is set in Sicily, where Don Pedro, Prince of Aragon, has recently defeated his half-brother, the bastard Don John, in a military engagement. Apparently reconciled, they return to the capital, Messina, as guests of the Governor, Leonato. There Count Claudio, a young nobleman serving in Don Ped ro's army, falls in love with Hero, Leonato's daughter, whom Don Pedro woos on his behalf. The play's central plot shows how Don John maliciously deceives Claudio into believing that Hero has taken a lover on the eve of her marriage, causing Claudio to repudiate her publicly, at the altar ...Show more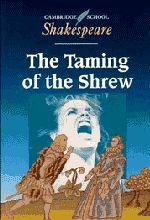 $7.95
AUD
Category: Music and Performing Arts | Series: Cambridge School Shakespeare Ser.
A new look at Shakespeare's play in accordance with the work of the Shakespeare and Schools Project, the National Curriculum for English, developments at GCSE and A-level, and the probable development of English and Drama throughout the 1990s. Cambridge School Shakespeare considers the play as theatre a nd the text as script, enabling pupils to inhabit the imaginative world of the play in an accessible, meaningful and creative way. Cambridge School Shakespeare approaches the plays in a new way, encouraging students to participate actively in examining them, to work in groups as well as individually, to treat each play as a script to be re-created, and to explore the theatrical/dramatic qualities of the text. The editorial comments cater for pupils of all ages and abilities, providing clear, helpful guidelines for school study. The format of the plays is also designed to help all teachers, whether experienced or inexperienced. ...Show more
Away
by Michael Gow
$6.95
AUD
Category: Music and Performing Arts | Series: PLAYS
Three Australian families set out separately but are driven together by a storm (5 acts, 6 men, 4 women).
$6.50
AUD
Category: Music and Performing Arts
The biography of the extraordinary career of Dave Grohl, drummer of Nirvana, front man of the Foo Fighters, based on original and exclusive interviews ("A rich history"--New York Times Book Review)This Is a Call, the first in-depth, definitive biography of Dave Grohl, tells the epic story of a singular career that includes Nirvana, Foo Fighters, Queens of the Stone Age, and Them Crooked Vultures. Based on ten years of original, exclusive interviews with the man himself and conversations with a legion of musical associates like Queens of the Stone Age frontman Josh Homme, DC punk legend Ian MacKaye, and Nevermind producer Butch Vig, this is Grohl's story. He speaks candidly and honestly about Kurt Cobain, the arguments that almost tore Nirvana apart, the feuds that threatened to derail the Foo Fighters's global success, and the dark days that almost caused him to quit music for good.Dave Grohl has emerged as one of the most recognizable and respected musicians in the world. He is the last true hero to emerge from the American underground. This Is a Call vividly recounts this incredible rock 'n' roll journey.   ...Show more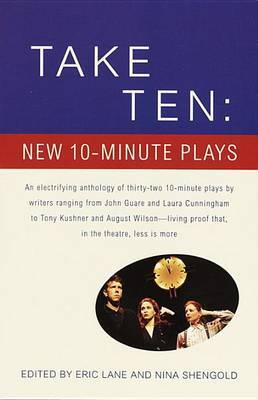 $6.50
AUD
Category: Music and Performing Arts
People ask me how come I'm still alive, and I don't know what to say. When I was growing up, if you'd have put me up against a wall with the other kids from my street and asked me which one of us was gonna make it to the age of sixty, with five kids and four grandkids and houses in Buckinghamshire and C alifornia, I wouldn't have put money on me, no f**king way. But here I am: ready to tell my story, in my own words, for the first time. A lot of it ain't gonna be pretty. I've done some bad things in my time. But I ain't the devil. I'm just John Osbourne: a working class kid from Aston, who quit his job in the factory and went looking for a good time. ...Show more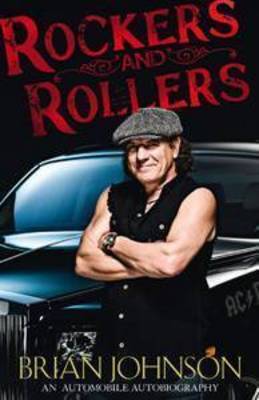 $9.95
AUD
Category: Music and Performing Arts
Brian Johnson was born in Dunstan UK and now lives in Florida USA. By night he sings in the biggest rock"n'roll band on the planet and by day AC/DC's charismatic frontman gets to indulse his passion for cars. Essential reading for car nuts and rock fans.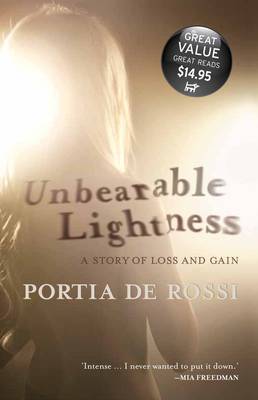 $6.50
AUD
Category: Music and Performing Arts
Born Mandy Rodgers just outside of Geelong, Portia de Rossi is one of Hollywood's most intriguing and talked about stars. Finding early success in the Australian film Sirens, Portia went on to star in the hit television series Ally McBeal, as well as the cult hit Arrested Development, launching her Holl ywood career - and eventual high-profile marriage to Hollywood mega-star Ellen DeGeneres. But despite her success, Portia was plagued by self-doubt, depression, anorexia and bulimia. Starving herself, involved in a fake heterosexual relationship and terrified of being 'outed' by the press, Portia lived a Hollywood nightmare for years. Shockingly candid, outrageously funny, self-deprecating and no-holds-barred, Portia de Rossi's autobiography is a frank and funny account of her not-so-perfect Hollywood life. ...Show more