$6.50
AUD
Category: Non-Fiction
Whatever happens to me here, my understanding of it will be incomplete. Jokes, stories, events, decisions - like so many things in this part of the world - remain open-ended, intertwined like the encircled and encircling chambers of the thousand and one tales ...... Into the Wadiis the compelling and in tensely personal story of an Australian woman and the Jordanian family into which she marries. In a deeply engaging style - sensuous, accessible and thoughtful - Michèle Drouart writes about marriage, female friendship, and the preciousness of culture and community. ...Show more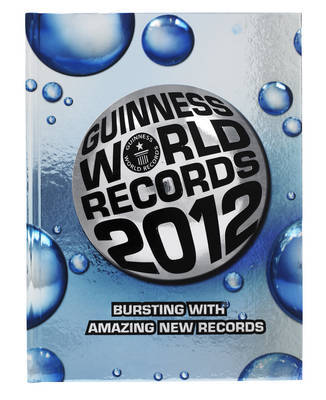 $12.00
AUD
Category: Non-Fiction | Series: Guinness Book of Records Ser.
Discover 1000s of new and classic records in GWR 2012. Get on your marks for the London Olympics and marvel at the International Space Station. See over 900 new eye-popping photos, watch 30 Records come alive with Augmented Reality technology, discover hundreds of bite-sized facts and a stunning 3D jack et design in one amazing ...Show more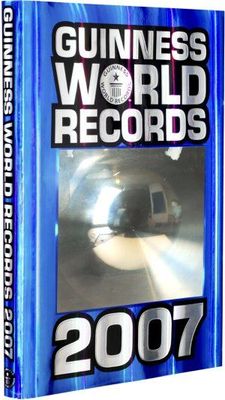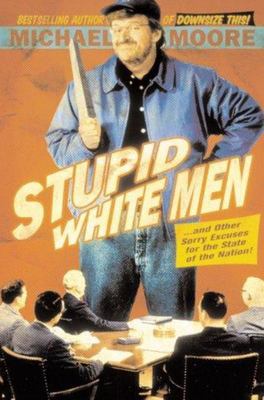 $12.00
AUD
Category: Non-Fiction
Michael Moore is America's favourite thorn in the side, a social commentator with a vicious bite. In "Stupid White Men", Moore provides a much-needed alternative to the steady let's-line-up-behind-the-president drumbeat of today's commentators.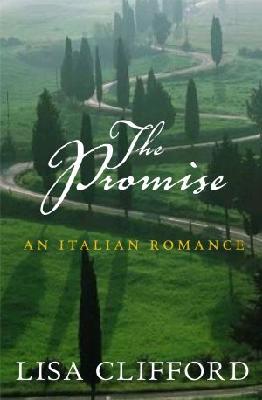 $9.95
AUD
Category: Non-Fiction
'I know this is my final leaving because it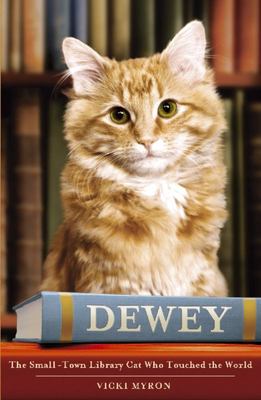 $9.95
AUD
Category: Non-Fiction
The heartwarming and inspiring #1 New York Times bestseller that has sold over 1.2 million copies! Dewey's story starts in the worst possible way. Only a few weeks old, on the coldest night of the year, he was stuffed into the returned book slot at the Spencer Public Library. He was found the next morni ng by library director Vicki Myron, a single mother who had survived the loss of her family farm, a breast cancer scare, and an alcoholic husband. Dewey won her heart, and the hearts of the staff, by pulling himself up and hobbling on frostbitten feet to nudge each of them in a gesture of thanks and love. For the next nineteen years, he never stopped charming the people of Spencer with his enthusiasm, warmth, humility (for a cat), and, above all, his sixth sense about who needed him most. As his fame grew from town to town, then state to state, and finally, amazingly, worldwide, Dewey became more than just a friend; he became a source of pride for an extraordinary Heartland farming town pulling its way slowly back from the greatest crisis in its long history. ...Show more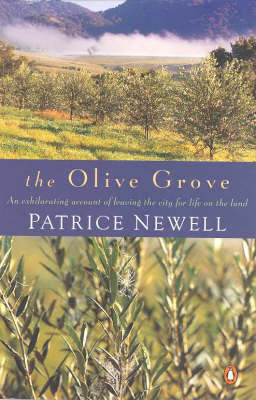 $6.50
AUD
Category: Non-Fiction
A celebration of rural life from the disastrous to the comic. It has an eye on the bigger issues: localism versus globalism; natural farming versus the use of chemicals and the need for sustainability.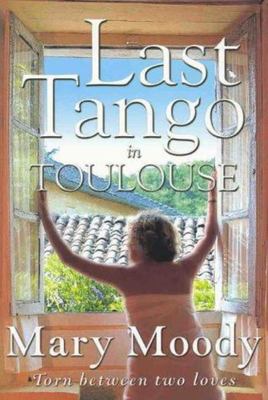 $9.95
AUD
Category: Non-Fiction
The year of her fiftieth birthday, gardening writer Mary Moody ran away from home, family and work for six months to live in a remote French village. Her book about these experiences, Au Revoir, struck a chord with tens of thousands of readers across Australia. Yet those experiences were to mark a begin ning rather than an end. They were six months that turned the rest of her life upside down, as she bought a house in the village, persuaded her husband to sell the family home of twenty-five years and take up goose farming in central NSW and abandoned her television career in favour of writing about her travelling experiences.Yet even these dramatic events were merely the outward signs of far deeper changes that challenged the stability of thirty years of monogamy and motherhood. To her surprise, Mary found herself grappling with the intense emotion of an affair, and its consequences for her marriage and family. Her account of this fraught subject is frank, honest and painful, just as her and her husband's response to it is moving and inspirational. Amid this turmoil, Mary also rediscovered a sister not seen by the family for nearly fifty years. Last Tango in Toulouse is Mary's compelling account of these tumultuous upheavals in her life, and an affirmation of the power of family in overcoming the greatest challenges. Written with humour, warmth and passion, and an often searing honesty, Last Tango in Toulouse shows that life really can begin again at 50. ...Show more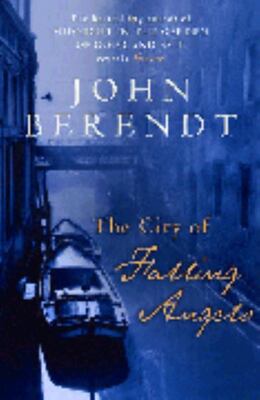 $9.95
AUD
Category: Non-Fiction
Taking the fire that destroyed the Fenice theatre in 1996 as his starting point, John Berendt creates a unique and unforgettable portrait of Venice and its extraordinary inhabitants. Beneath the exquisite facade of the world's most beautiful historic city, scandal, corruption and venality are rampant, a nd John Berendt is a master at seeking them out. Ezra Pound and his mistress, Olga; poet Mario Stefani; the Rat Man of Treviso; or Mario Moro � self-styled carabiniere, fireman, soldier or airman, depending on the day of the week. With his background in journalism, Berendt is perfectly poised to gain access to private and unapproachable people, and persuade them to talk frankly to him. The result is mischievous, witty, compelling - and destined to be the non-fiction succes d'estime of the year. Avail: 11/9/2006 ...Show more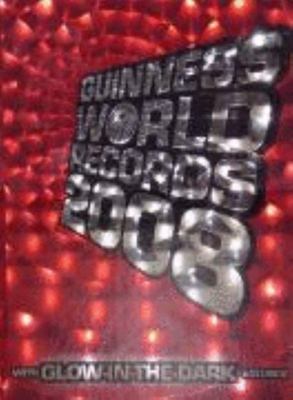 $12.00
AUD
Category: Non-Fiction
An institution in itself this favourite Christmas stocking filler is packed with amazing facts and achievements to inspire boys as well as the whole family. This year features a revolutionary new 3D 'vortex' cover design, 100 per cent new photographs and over 1,500 new and fully updated records. For the first time ever watch our grossest records come to life on our giant glow-in-the-dark gatefold pages! ...Show more
$9.95
AUD
Category: Non-Fiction
Before she was a trauma cleaner, Sandra Pankhurst was many things: husband and father, drag queen, gender reassignment patient, sex worker, small businesswoman, trophy wife... But as a little boy, raised in violence and excluded from the family home, she just wanted to belong. Now she believes her clie nts deserve no less. A woman who sleeps among garbage she has not put out for forty years. A man who bled quietly to death in his loungeroom. A woman who lives with rats, random debris and terrified delusion. The still life of a home vacated by accidental overdose. Sarah Krasnostein has watched the extraordinary Sandra Pankhurst bring order and care to these, the living and the dead--and the book she has written is equally extraordinary. Not just the compelling story of a fascinating life among lives of desperation, but an affirmation that, as isolated as we may feel, we are all in this together. Sarah Krasnostein is a writer and a legal researcher with a doctorate in criminal law. She was born in America, studied in Melbourne and has lived and worked in both countries. Her first book, The Trauma Cleaner, won the Victorian Prize for Literature and the Prize for Non-Fiction in the 2018 Victorian Premier''s Literary Awards as well as the Australian Book Industry Award for General Non-Fiction. Sarah lives in Melbourne and spends part of the year working in New York City. ''Amazing...I couldn''t put this book down, and I can''t wait to recommend it to everyone I know.'' Readings ''Written with sensitivity, insight and warmth...Krasnostein has pieced together a compelling history through careful research and interviews. The Trauma Cleaneris no ordinary trauma narrative: we see how the infliction of multiple traumas has left this fascinating woman uniquely placed to restore order among the despair of others, and it is with similar care that Krasnostein has produced this book.'' Books + Publishing ''This is a book which resists the temptation to fill in the gaps. In that sense, it enacts trauma itself. Krasnostein doesn''t try and insist that all the details of these complex lives add up - she merely describes them vividly, lovingly and respectfully to make a single statement: this is a life.'' Judges'' Report, Victorian Premier''s Literary Awards, 2018 ''A book that is as hard to read as it is hard to put down. A story of pain and loss and loneliness, of trauma and transformations and sassy humour. And cleaning...It is a hilarious and poignant tale of a woman who defies all labels...Krasnostein is a very fine writer. Her debut book is a compelling and honest story of human survival, and love.'' Janet Albrechtsen, Australian ''An extraordinary life story superbly retold.''Tim Gott, Devonport Bookshop ''It''s a truly remarkable story.'' Joan Mackenzie, Whitcoulls ''The most original non-fiction book of the year...Written with warmth, humour and sensitivity, The Trauma Cleaneris utterly fascinating.'' Page & Blackmore Booksellers ''Krasnostein''s playful yet heartfelt debut is one of the most arresting works of biography you will read in a long time.'' Guardian ''Krasnostein is an astute observer of human nature and her understated yet elegant prose is reminiscent of Helen Garner.'' Readings ''Krasnostein has done a clean-up of her own, untangling the narrative behind Pankhurst''s own cluttered memories...She lets Pankhurst''s courage, humanity and sheer decency shine through. It''s a fascinating read.'' SA Weekend ''Surely the most original non-fiction book of the year...Written with warmth, humour and sensitivity, The Trauma Cleaneris utterly fascinating.'' Page & Blackmore NZ ''A wondrous portrait of an inspiring character.'' Saturday Paper ''[Sandra] is one of the most extraordinary characters you will ever find in a work of non-fiction...The Trauma Cleaneris a disturbing and fascinating read with a heavy, beating heart at its centre...[Krasnostein] shows how a writer can empathise and engage with a subject yet still paint a realistic portrait.'' Australian ''An anomalous, indelible treasure...Krasnostein allows Sandra''s story room to breathe and expand, to quietly but confidently stake its claim to the reader''s heart.'' Kill Your Darlings ''[Pankurst''s] story is probably one of the most touching, thoughtful and thought-provoking you will ever read...Sarah Krasnostein tells it with moving compassion, even love.'' New Zealand Herald ''Krasnostein creates a humane portrait of a woman has somehow found fertile ground in the mess of life. A brutal, heartbreaking and utterly moving story of survival - and a quiet kind of triumph.'' Better Reading ''An extraordinarily impressive debut, in terms of both quality of writing and treatment of the subject matter...Krasnostein handles her material with respect, grace and compassion.'' Sydney Morning Herald ''Sarah Krasnostein does a marvellous job of illuminating Sandra Pankhurst the person...it''s the vignettes of Pankhurst''s early life and upbringing in Melbourne, interspersed throughout the book, that make for compelling reading.''Readings Best Non-Fiction 2017 ''Compelling reading...This book reads like an unabashed love letter to Pankhurst with the first-time author, embedded for years in her subject''s life, effusive in her adoration.'' Courier-Mail ''Compelling, compassionate, questioning and fascinating enough for at least four sequels--the reasons you finishing reading may not be the reasons you started. Stunning.'' Fullers Bookshop ''A superbly written book about the re-doutbable Sandra Pankhurst and her work as a trauma cleaner...This is the startling life story of Pankhurst, a trans woman with a heart the size of Uluru, written in Krasnostein''s irresistibly warm, frank, intelligent voice as she describes site of sadness and horror that take the reader straight to the dark heart of the human condition.'' Kerryn Goldsworthy, Best Books of 2017, Australian Book Review ''The Trauma Cleanerby Sarah Krasnostein is hard to describe, but will delight anyone who reads it - it is that good...The stories of the hoarders and Sandra''s compassion when dealing with them that will have you transfixed. Promise.'' InDaily ''Deep empathy for complex individuals...Explore[s] the best and worst of who we are.'' Graeme Simsion, Sydney Morning Herald''s Year in Reading 2017 ''The remarkable story of super cleaner Sandra Pankhurst who cleans up crimes and squalor with rare compassion and kindness.'' Adelaide Advertiser, Favourite Books of the Year ''One of the strangest, most fascinating books I''ve read, and a standout of the year. Krasnostein''s command of language is exquisite, and the complexity of Sandra Pankhurst''s life story unfolds seamlessly with the current-day narrative of her unique business and the people she meets with it.'' Feminist Writers Festival, Favourite Reads of 2017 ''The Trauma Cleanerpays tribute to a person who''s an absolute life force even among the death and decay and squalor and stench that she works in every day and the crushing difficulties of her own past. And it''s a story told more beautifully than you can possibly imagine.'' Radio National, 2017''s Best Summer Reads ''Deeply moving...The book reads as a love letter from Krasnostein to Sandra...I treasured every word.'' Sofie Laguna, Australian Women''s Weekly ''Sarah Krasnostein has written the story of her friend Sandra in a respectful way, detailing every reinvention Sandra made in her personal and professional endeavours. Readers will find Sandra''s story emotional, shocking and triumphant. It is the true story of a remarkable and resilient human being.'' Good Reading '' [A] one-of-a-kind biography.'' Marilyn Stasio, New York TimesBook Review Summer Reading Guide ''Absolutely stunning.'' Popsugar ''Through countless encounters with the fetid, the neglected, and the downright tragic, Pankhurst has found meaning and peace, and [author] Krasnostein a singular subject whom she approaches with well-deserved awe.'' Booklist(starred review) ''A transgender former prostitute cleans up the fetid houses of the psychotic, the hopeless and the murdered. Sounds like some dubious TLC special, but it''s a fascinating bio of Sandra Pankhurst... Revelatory.'' People ''Compelling and fascinating'' Oxygen ''Pankhurst is an engaging, sympathetic, and fascinating person, and Krasnostein does an excellent job of balancing Pankhurst''s personal story with those of her clients.'' LitHub, Crimereads ''Intriguing...A complex protagonist makes for engaging material.'' Publishers Weekly ''Within the pages of The Trauma CleanerKrasnostein has given us an extraordinary gift of humanity, life, and determination while carefully guiding us through the unspeakable conditions in which people find themselves in the face of trauma. Through sublime writing, Sarah Krasnostein expertly renders an unforgettable portrait of Sandra, one of the most compelling people I have ever read. I found myself constantly walking the line between frustration and utter love for this woman and I haven''t been able to stop thinking about her and the life she has lived. Krasnostein is a master storyteller of creative non-fiction and ...Show more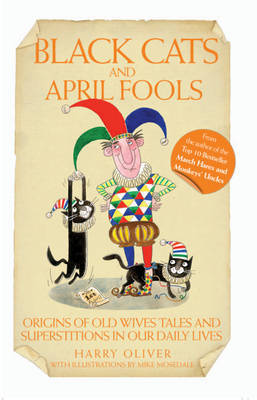 $4.95
AUD
Category: Non-Fiction
We have all touched wood to ward off misfortune, or seen a bride throw a bouquet over her head at a wedding, but how often do we stop to think about where such customs come from, or why we still use them? The truth is that behind many of our daily rituals and beliefs lies a fascinating history of weird and wonderful notions, some rational, others fanciful, that provide a rich and entertaining addition to our lives. In this charming and endlessly diverting book, best-selling author Harry Oliver has delved into the stories behind our rich traditions to explain them to us with characteristic wit and flair, in a gem of a volume that will clear up any of the niggling doubts you may have about our everyday beliefs. So before you search for any more four-leaf clovers, worry about the next Friday 13th or tell someone that chocolate will give them spots, dip into this amazing tome and discover the truth about our diverse beliefs so that next time your ear itches you'll know if someone's really talking about you! ...Show more