$9.95
AUD
Category: Spirituality / New Age / Mysticism
"Plato and the Greeks called it 'daimon', the Romans 'genius', the Christians 'Guardian Angel' - and today we use terms such as 'heart', 'spirit' and 'soul'. For James Hillman it is the central and guiding force of his utterly unique and compelling 'acorn theory' which proposes that each life is formed by a particular image, an image that is the essence of that life and calls it to a destiny, just as the mighty oak's destiny is written in the tiny acorn. Highly accessible and imaginative, The Soul's Code offers a liberating vision of childhood troubles and an exciting approach to themes such as freedom, and, most of all, calling - that invisible mystery at the centre of every life that voices the fundamental question, 'What is in my heart that I must do, be and have? And why?'" ...Show more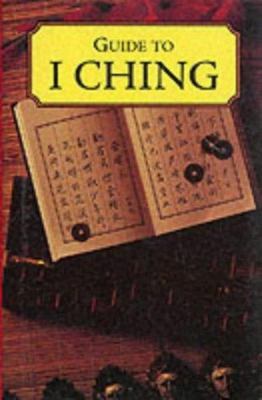 $9.95
AUD
Category: Spirituality / New Age / Mysticism | Series: Caxton Reference Ser.
Guide to I Ching forms part of a series of informative handbooks, presenting everyday information in a clear and informative manner. The ancient texts of the I Ching can be traced as far back as the first Chinese Emperor, around 3000BC; written by sage-kings to help those who wished to follow in their f ootsteps. This introductory guide explains the history, philosophy and meaning behind the hexagrams, lines and trigrams that are I Ching. Using Chinese coins, yarrow stalks or everyday coins, observations are made that give guidance throughout our daily lives. ...Show more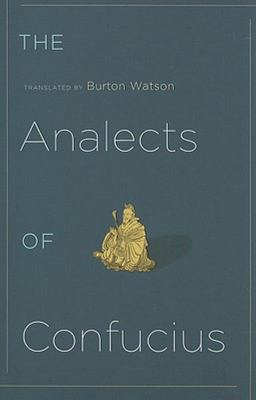 $14.95
AUD
Category: Religion | Series: Translations from the Asian Classics
Compiled by disciples of Confucius in the centuries following his death in 479 B.C.E., The Analects of Confucius is a collection of aphorisms and historical anecdotes embodying the basic values of the Confucian tradition: learning, morality, ritual decorum, and filial piety. Reflecting the model eras o f Chinese antiquity, the Analects offers valuable insights into successful governance and the ideal organization of society. Filled with humor and sarcasm, it reads like a casual conversation between teacher and student, emphasizing the role of the individual in the attainment of knowledge and the value of using historical events and people to illuminate moral and political concepts. Confucius's teachings focus on cultural and peaceful pursuits and the characteristics of benevolent and culturally distinguished government. He also discusses ancestor worship and other rites performed for the spirits of the dead. The single most influential philosophical work in all of Chinese history, The Analects of Confucius has shaped the thought and customs of China and neighboring countries for centuries. Burton Watson's concise translation uses the pinyin romanization system and keeps explanatory notes to a minimum, yet his intimate knowledge of the Confucian tradition and precise attention to linguistic detail capture the original text's elegance, cogency, and wit. ...Show more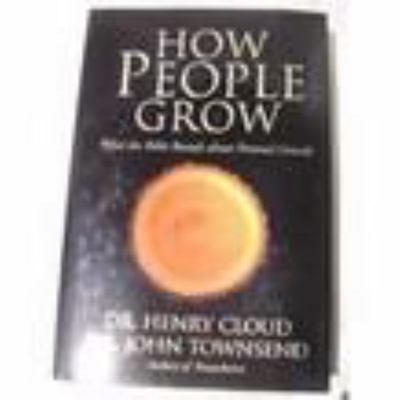 $9.95
AUD
Category: Spirituality / New Age / Mysticism
The authors explain how people can experience transforming power by understanding human nature and the principles of Orthodox Christian faith.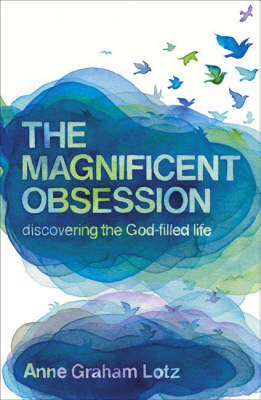 $9.95
AUD
Category: Spirituality / New Age / Mysticism
When Anne Graham Lotz studied the life of Abraham in depth it changed her view of her own life forever. This book is the result of that life-transforming study, which drew her into a deeper friendship with God and set her on a journey of being a blessing to others.Combining a reflective study of the bib lical account of Abraham, the founder of the Jewish and Christian faiths, with challenging meditations on the reality of being a disciple, this book is an invitation to all who long to live the God-filled life. ...Show more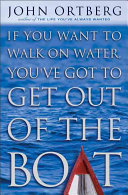 $12.00
AUD
Category: Spirituality / New Age / Mysticism
You're one step away from the adventure of your life. John Ortberg invites you to consider the incredible potential that awaits you outside your comfort zone. Deep within you lies the same faith and longing that sent Peter walking across the wind-swept Sea of Galilee toward Jesus. In what ways is the Lo rd telling you, as he did Peter, "Come"? Out on the risky waters of faith, Jesus is waiting to meet you in ways that will change you forever, deepening your character and your trust in God. The experience is terrifying. It's thrilling beyond belief. It's everything you'd expect of someone worthy to be called Lord. The choice is yours to know him as only a water-walker can, aligning yourself with God's purpose for your life in the process. There's just one requirement: If You Want to Walk on Water, You've Got to Get Out of the Boat. In this Christianity Today Award-winning read, bestselling author John Ortberg pushes you to take the last step that separates you from the adventure of your life. And, as a result, you will learn to: Recognize God's presence Discern between faith and foolishness Not only expect problems, but field them when they come Reorient your thoughts about failure and see it as an opportunity to grow Wait on the Lord And, ultimately, connect more deeply with God Features discussion questions at the end of each chapter to enhance your reflection and spiritual growth. Also perfect for small group discussion. ...Show more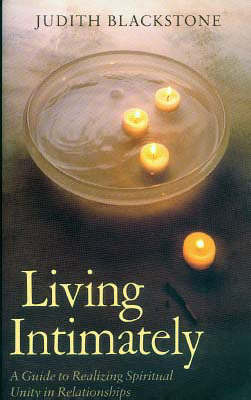 $4.95
AUD
Category: Spirituality / New Age / Mysticism
LIVING INTIMATELY is both a guide for couples wishing to enhance their intimacy with each other, and a profound exploration of the fundamental unity that underlies all life. It describes how we can deepen our connection with ourselves and with other people by attuning to the spiritual essence of our bei ng. It provides an easy-to-follow sequence of exercises to help couples connect with each other in the dimension of spiritual oneness. These exercises can also be practised alone by anyone wishing to deepen their contact with the world around them. It explains: - The practical application of Advaita in relationships - How spiritual attunement develops our capacity for love, understanding and sexual pleasure - How to dissolve the projections and psychological defences that obstruct communication ...Show more