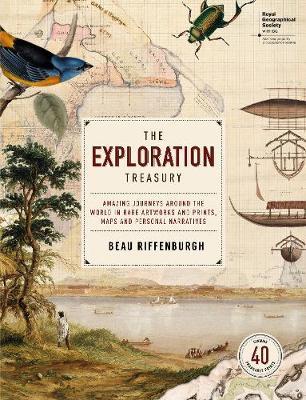 $59.99
AUD
Category: Science and Nature | Series: Make It
Discover some of the great archival treasures of the Royal Geographical Society. Some of the greatest expeditions are described and illustrated with maps, photographs and illustrations by official artists and photographers, and members of the expedition teams. The book also includes the first travellers , who set off with sketchbook or camera, as well as diplomats who chose to explore the wider regions into which they were posted. These men and women provided Westerners with the first images of Northern Arabia, China and Nepal, and South America. They record the attempts to summit the world's highest mountain and reach the polar extremes. For anyone with a love of adventure, this book will be an informative journey and a visual delight. ...Show more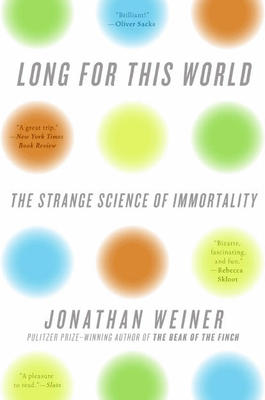 $9.95
AUD
Category: Science and Nature
From the Pulitzer Prize-winning science writer Jonathan Weiner comes a fast-paced and astonishing scientific adventure story: has the long-sought secret of eternal youth at last been found? In recent years, the dream of eternal youth has started to look like more than just a dream. In the twentieth cen tury alone, life expectancy increased by more than thirty years--almost as much time as humans have gained "in the whole span of human existence." Today a motley array of scientists, researchers, and entrepreneurs believe that another, bigger leap is at hand--that human immortality is not only possible, but attainable in our own time. Is there genius or folly in the dreams of these charismatic but eccentric thinkers? In "Long for This World," Jonathan Weiner, a natural storyteller and an intrepid reporter with a gift for making cutting-edge science understandable, takes the reader on a whirlwind intellectual quest to find out. From Berkeley to the Bronx, from Cambridge University to Dante's tomb in Ravenna, Weiner meets the leading intellectuals in the field and delves into the mind-blowing science behind the latest research. He traces the centuries-old, fascinating history of the quest for longevity in art, science, and literature, from Gilgamesh to Shakespeare, "Doctor Faustus" to "The Curious Case of Benjamin Button." And he tells the dramatic story of how aging could be conquered once and for all, focusing on the ideas of those who believe aging is a curable disease. Chief among them is the extraordinary Aubrey de Grey, a garrulous Englishman who bears more than a passing resemblance to Methuselah (at 969 years, the oldest man in the Bible) and who is perhaps immortality's most radical and engaging true believer. A rollicking scientific adventure story in the grand manner of Oliver Sacks, "Long for This World" is science writing of the highest order and with the highest stakes. Could we live forever? And if we could...would we want to? ...Show more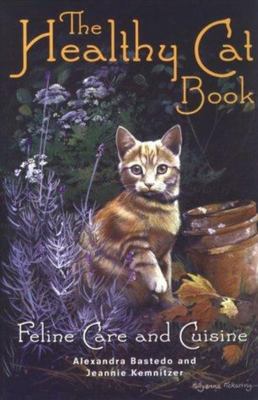 $12.00
AUD
Category: Animals
A guide to caring for your cat nature's way, making use of only natural herbs and remedies, whilst also providing veterinary-approved remedies and treatments for more specific ailments and disorders. Kemnitzer's original recipes are included for the provision of a little home-cooked pampering.
$6.95
AUD
Category: Science and Nature
This is an account of the essential aspects of the new physics for those with little or no knowledge of mathematics or science. It describes current theories of quantum mechanics, Einstein's special and general theories of relativity and other speculations, alluding throughout to parallels with modern p sychology and metaphorical abstractions to Buddhism and Taoism. The author has also written "The Seat of the Soul". ...Show more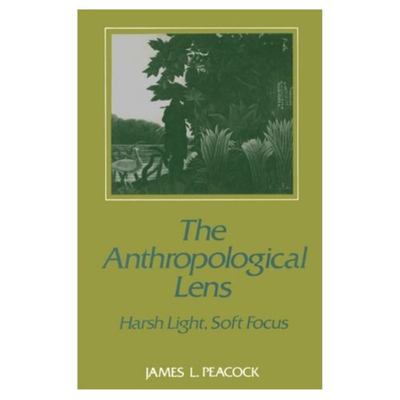 $6.95
AUD
Category: Psychology, Culture & Social Science
Anthropology is a complex, wide-ranging, and ever changing field. Yet, despite its diversity, certain major themes do occur in the understandings of the world that anthropologists have offered. In this clear, coherent, and well-crafted book, James L. Peacock spells out the central concepts, distinctive methodologies, and philosophical as well as practical issues of cultural anthropology. Designed to supplement standard textbooks and monographs, the book focuses on the premises that underlie the facts that the former kinds of works generally present. Free from unnecessarily abstract theoretical language and based on compelling concrete anecdote and engaging illustration, it is written in terms understandable to the anthropological novice, as well as being of value to the professional. The book's three main concerns are the substance, method, and significance of anthropology. In his discussion of substance, method, and significance of anthropology, such as the concept of culture, as well as holism. In writing about method, he explores the distinctive character of ethnographic fieldwork and raises questions of interpretation and comparison. Finally, he considers the relevance of anthropology with respect to both its practical application and what it contributes to understanding of human affairs. Using the photographic metaphors of 'harsh light' and 'soft focus', Peacock characterizes the anthropological worldview as consisting of two elements: on the one hand, a concern with the basic reality of the human condition, free of cultural influence; on the other, a broadly based holism that attempts to grasp all aspects of that condition, including its relation to the anthropologist. His book will appeal widely to readers interested in anthropology, at all levels. ...Show more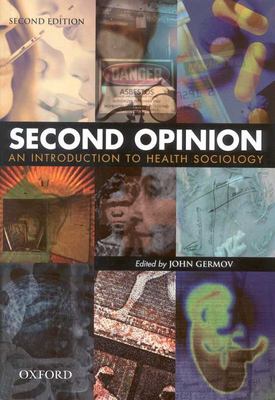 $12.00
AUD
Category: Psychology, Culture & Social Science
Second Opinion: An Introduction to Health Sociology, sixth edition, is the leading health sociology text for Australian students. Accompanied by comprehensive online resources with innovative teaching and learning materials, this outstanding teaching text introduces you to the theories, concepts, issues and contexts of health sociology. New to This Edition, New chapters: 'Young People's Health'; 'The Social Determinants of Obesity'; 'Health and Medical Technology', Chapter introductory vignettes encourage a sociologically reflexive approach, 'Doing Health Sociology" boxes link theory to practice as well as highlight sociological research and theories for informing health care practice, health policy and public understanding of the social origins of health and illness, 'Pause and Reflect' questions help facilitate your understanding of the content, Up-to-date documentaries and films that relate to chapter themes. Book jacket. ...Show more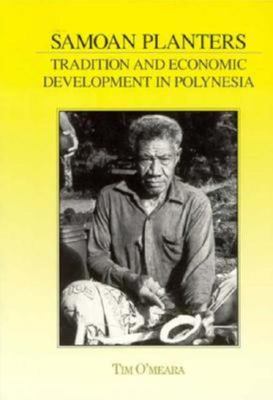 $6.95
AUD
Category: Psychology, Culture & Social Science
Vignettes of villagers enliven this exploration into how traditional customs and values influence economic development among Samoan planters. Emphasis on research design and fieldwork combines with an intimate portrayal of a modern Polynesian nation in transition.