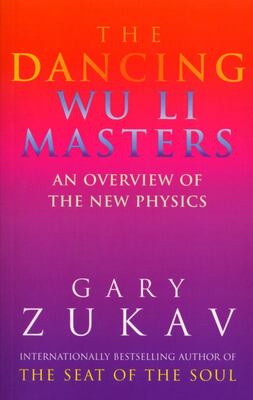 $6.95
AUD
Category: Science and Nature
This is an account of the essential aspects of the new physics for those with little or no knowledge of mathematics or science. It describes current theories of quantum mechanics, Einstein's special and general theories of relativity and other speculations, alluding throughout to parallels with modern p sychology and metaphorical abstractions to Buddhism and Taoism. The author has also written "The Seat of the Soul". ...Show more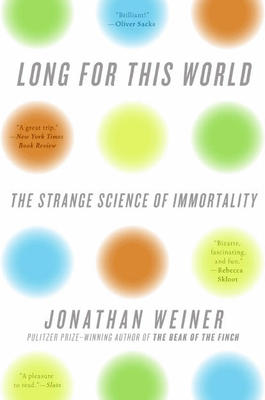 $9.95
AUD
Category: Science and Nature
From the Pulitzer Prize-winning science writer Jonathan Weiner comes a fast-paced and astonishing scientific adventure story: has the long-sought secret of eternal youth at last been found? In recent years, the dream of eternal youth has started to look like more than just a dream. In the twentieth cen tury alone, life expectancy increased by more than thirty years--almost as much time as humans have gained "in the whole span of human existence." Today a motley array of scientists, researchers, and entrepreneurs believe that another, bigger leap is at hand--that human immortality is not only possible, but attainable in our own time. Is there genius or folly in the dreams of these charismatic but eccentric thinkers? In "Long for This World," Jonathan Weiner, a natural storyteller and an intrepid reporter with a gift for making cutting-edge science understandable, takes the reader on a whirlwind intellectual quest to find out. From Berkeley to the Bronx, from Cambridge University to Dante's tomb in Ravenna, Weiner meets the leading intellectuals in the field and delves into the mind-blowing science behind the latest research. He traces the centuries-old, fascinating history of the quest for longevity in art, science, and literature, from Gilgamesh to Shakespeare, "Doctor Faustus" to "The Curious Case of Benjamin Button." And he tells the dramatic story of how aging could be conquered once and for all, focusing on the ideas of those who believe aging is a curable disease. Chief among them is the extraordinary Aubrey de Grey, a garrulous Englishman who bears more than a passing resemblance to Methuselah (at 969 years, the oldest man in the Bible) and who is perhaps immortality's most radical and engaging true believer. A rollicking scientific adventure story in the grand manner of Oliver Sacks, "Long for This World" is science writing of the highest order and with the highest stakes. Could we live forever? And if we could...would we want to? ...Show more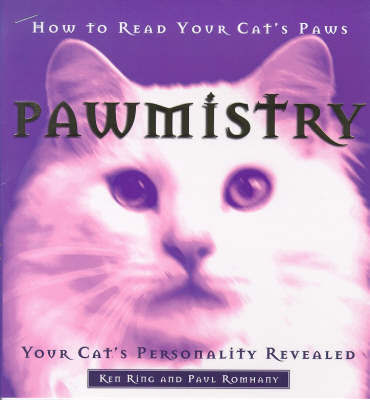 $6.95
AUD
Category: Animals
Written for devoted cat owners curious about the hidden secrets and depths of their pets, this book explains how to interpret a cat's true nature through colour, paws, head shape and astrology.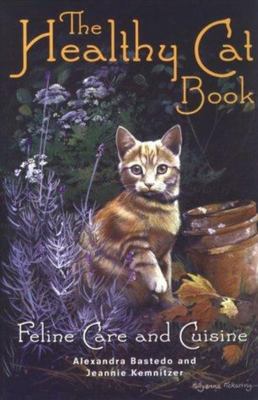 $12.00
AUD
Category: Animals
A guide to caring for your cat nature's way, making use of only natural herbs and remedies, whilst also providing veterinary-approved remedies and treatments for more specific ailments and disorders. Kemnitzer's original recipes are included for the provision of a little home-cooked pampering.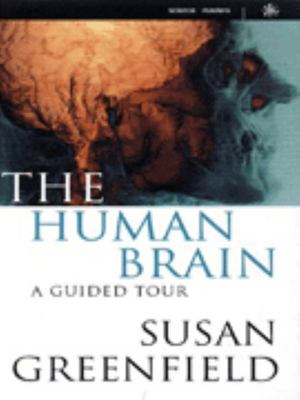 $7.95
AUD
Category: Science and Nature | Series: Science Masters Ser.
Locked away remote from the rest of the body in its own custom-built casing of skull bone, with no intrinsic moving parts, the human brain remains a tantalising mystery. But now, more than ever before, we have the expertise to tackle this mystery - the last 20 years have seen astounding progress in brai n research. Susan Greenfield begins by exploring the roles of different regions of the brain. She then switches to the opposite direction and examines how certain functions, such as movement and vision, are accommodated in the brain. She describes how a brain is made from a single fertilized egg, and the fate of the brain is traced through life as we see how it constantly changes as a result of experience to provide the essence of a unique individual. A bite-sized science classic, read by Fiona Shaw (p) 1997 Orion Publishing Group ...Show more
$7.95
AUD
Category: Science and Nature | Series: Science Masters Ser.
If you're good at finding the one right answer to life's multiple-choice questions, you're "smart." But "intelligence" is what you need when contemplating the leftovers in the refrigerator, trying to figure out what might go with them; or if you're trying to speak a sentence that you've never spoken bef ore. As Jean Piaget said, intelligence is what you use when you don't know what to do, when all the standard answers are inadequate. This book tries to fathom how our inner life evolves from one topic to another, as we create and reject alternatives. Ever since Darwin, we've known that elegant things can emerge (indeed, self-organize) from "simpler" beginnings. And, says theoretical neurophysiologist William H. Calvin, the bootstrapping of new ideas works much like the immune response or the evolution of a new animal species--except that the brain can turn the Darwinian crank a lot faster, on the time scale of thought and action. Drawing on anthropology, evolutionary biology, linguistics, and the neurosciences, Calvin also considers how a more intelligent brain developed using slow biological improvements over the last few million years. Long ago, evolving jack-of-all trades versatility was encouraged by abrupt climate changes. Now, evolving intelligence uses a nonbiological track: augmenting human intelligence and building intelligent machines. ...Show more
$9.95
AUD
Category: Science and Nature
This text is about some of the outstanding winners of the Global 500 Awards, which were set up in 1987 by UNEP in recognition of individuals and organizations throughout the world who had achieved much in the protection and improvement of the environment.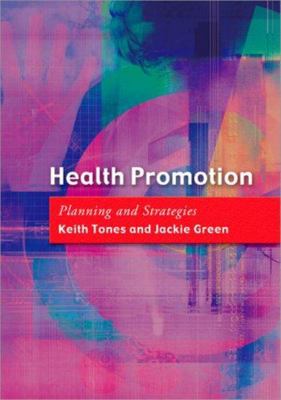 $14.95
AUD
Category: Science and Nature
This book makes an important contribution to the growing literature in the health promotion arena, with its comprehensive coverage of contemporary philosophical, research and practice issues. The healthy public policy chapter provides the best treatment of this topic I have read' - Professor Maurice B M ittelmark, University of Bergen, Norway and President of the International Union of Health Promotion and Education This book advances a fresh proposition, rather than rehashing the standard theories that we have read endless times... it sets out a "New Health Education", which has shaken off its victim blaming shackles, and focus on individual behaviour, to truly complement the aims of health promotion' - National Oral Health Promotion Group Journal This book advances a fresh proposition, rather than rehashing the standard theories that we have read endless times... it sets out a "New Health Education", which has shaken off its victim blaming shackles, and focus on individual behaviour, to truly complement the aims of health promotion' Keith Tones has, over the years, provided a solid theoretical framework for health promotion, with successive texts on the subject. This latest publication continues the trend, with a systematic layout and thorough review of health promotion issues... The text has a wide appeal to a wider audience, ranging from public health practitioners and health promotion specialists, to health and social care students at postgraduate level' - RCN Research Headlines 'Whether you area student exploring health promotion for the first time, or an experienced practitioner developing your knowledge, this text will provide you with a clear and comprehensive resource... this is not a heavy tome full of complex language; rather it is a very articulate examination of a wide range of aspects of health promotion, presented in a clear and easily understood way' - Journal of Community Nursing Health Promotion is written for all professionals who strive to improve the health of others. Beginning with a critical appraisal of the concept itself, the book outlines new models for defining health promotion' and sets out the factors involved in planning health promotion programmes that work. The authors describe detailed strategies for action and show how these can be applied within a range of contexts and settings. In an attempt to bridge the gap that persists between ideological perspectives and practical implementations, they delve beyond the rhetoric of empowerment and show how it can be incorporated into practice. Focusing particularly on the synergistic relationship between policy and education, the book re-appraises the notion of health education - an idea which has become marginalised in recent years- and shows the fundamental importance of education in creating individual choice and generating effective advocacy for social change.The question of evidence' is central to the text and the book concludes by examining methods of evaluation and the role it plays in creating more effective health promotion programmes. ...Show more