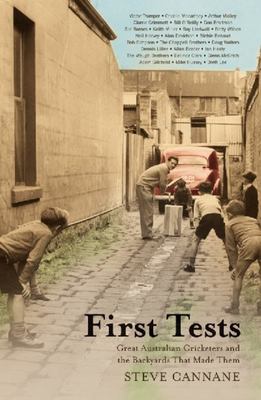 $9.95
AUD
Category: Sport
It's not the formal cricket academies or high-end coaching that are responsible for the Australian cricket team's winning ways. The backyard has been the real academy of Australian cricket. This collection of cricketers and the stories of the backyards that made them gets to the heart and soul of their game. ...Show more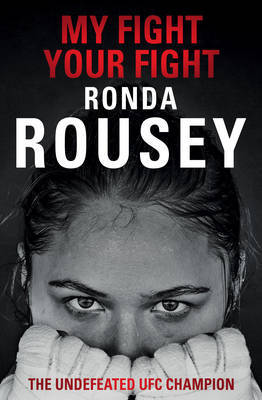 $9.95
AUD
Category: Sport
This is The Official Ronda Rousey Book - UK Edition. Ronda Rousey is one of the most dominant mixed-martial-arts fighters in history. UFC's undefeated bantamweight champion, and an Olympic medallist in judo, her professional fight record is unrivalled: she has defeated most of her opponents in less than a minute; in February 2015 she beat contender Cat Zingano in just fourteen seconds. In My Fight Your Fight Rousey relives the toughest fights of her life. Her journey to the top has been filled with challenges, including a childhood marked by speech problems and the painful loss of her father. As she grew up she repeatedly pushed her mind and body to the limit in the pursuit of victory, enduring gruelling training sessions and brutal competition. Meanwhile in her private life she battled for love and family. She is responsible for the inclusion of women in UFC, and has overcome all who have got in her way. She has now forged a successful Hollywood career as an actor, starring recently in Fast & Furious 7 and Entourage. Through it all, she has always found a way to win. In this unforgettable and inspiring book Rousey shares her hard-won lessons, including how we can all be at our best, even on our worst days, and how we can turn our limitations into opportunities. My Fight Your Fight will leave you ready to face your own challenges in life, whatever they may be. ...Show more
$12.00
AUD
Category: Sport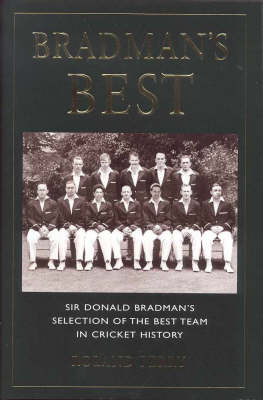 $12.00
AUD
Category: Sport
Sir Donald Bradman saw all but a few of the 20th Century's greatest cricketers play the game. In this book, Bradman reveals his Dream Team, selected from all cricket-playing nations since the first Test was played in 1877. Here, he shares his thoughts on the world's best cricketers, his greatest ever te am and why he chose its illustrious members. ...Show more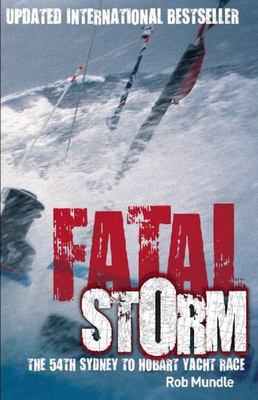 $6.50
AUD
Category: Sport
The Sydney to Hobart yacht race has become established as one of the world's major sporting events. The race in 1998 became one of the world's major sporting disasters with the tragic loss of six sailors, injuries to many others and damage to many boats. This is the story of the race.
$9.95
AUD
Category: Sport
A.J. Liebling's classic New Yorker pieces on the "sweet science of bruising" bring vividly to life the boxing world as it once was. It depicts the great events of boxing's American heyday: Sugar Ray Robinson's dramatic comeback, Rocky Marciano's rise to prominence, Joe Louis's unfortunate decline. Liebl ing never fails to find the human story behind the fight, and he evokes the atmosphere in the arena as distinctly as he does the goings-on in the ring--a combination that prompted Sports Illustrated to name The Sweet Science the best American sports book of all time. ...Show more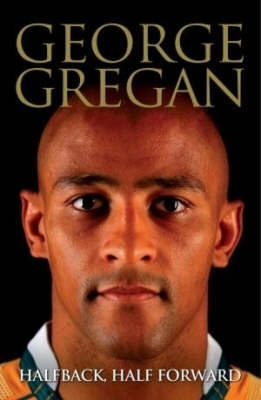 $12.00
AUD
Category: Sport
George Gregan has made more appearances for the Australian Rugby Union team than any other player in the sport's history. George is an enigma, unusual, opinionated, polarising, yet one of the outstanding contributors to the rugby world for more than a decade.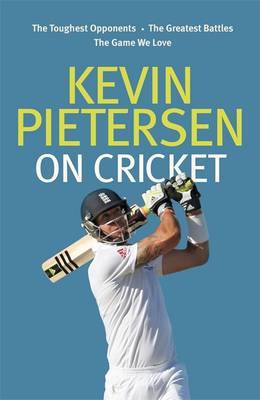 $9.95
AUD
Category: Sport
Kevin Pietersen's cricketing career has been full of drama, both on the pitch and away from it. In this, his new memoir, Kevin recalls the key battles he's faced at the crease and reflects on his most memorable innings. The book offers a unique perspective on what it feels like to be a batsman facing so me of the most hostile bowling attacks in the world, and an understanding of how his cricketing brain operates. Above all, it is going to be a celebration of an extraordinary career - a must-read for all sports fans. ...Show more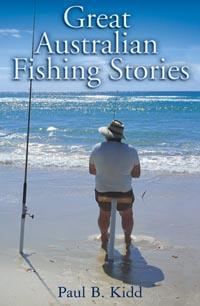 $9.95
AUD
Category: Sport
In Great Australian Fishing Stories, Australia's legendary storyteller Paul B. Kidd takes us on a tour of frequently bizarre, sometimes mind-boggling, often unbelievable but always funny fishing adventures.Learn of crazed mako sharks attacking boats and being shot at by gangsters, of marlin with beaks l ike baseball bats and eyes the size of bread and butter plates. Marvel at fishing cheats who've devised outrageous schemes and ruses to win fishing competitions, and a huge shark that vomited up a human arm.Come with Paul on his adventures - some true, some doubtful and others entirely suspect - as he and his colourful collection of cronies tackle tuna, connive with crocs, are mauled by marlin, bamboozled by barramundi, tantalized by trout and almost decapitated by sharks with very bad breath. And sing along with the fish to their favourite melodies such as Salmon Chanted Evening and Mullet of Kintire.You'll find all of this and much, much, more in Great Australian Fishing Stories. ...Show more
$6.95
AUD
Category: Sport
Fishing - we do it in ponds, creeks, great rivers, the deep sea. Some fall under the spell of the chase, some spend a lifetime trying to tie the perfect fly, some just like sitting on the pier for hours. These are tales of the fishing adventures and misadventures of amateurs and pros, one-time anglers, families and friends, in the stunning landscape of Australia. Stories, pictures and hilarious anecdotes from folk across the country, including fishing royalty Vicki Lear; Philip Weigall ; Steve Starling; Greg French, writers Hilary McPhee; Krissy Kneen ; Vicki Hastrich ; Angela Pippos and many more amateur enthusiasts. This is the second in the It Happened series, following the hugely popular It Happened in a Holden. ...Show more