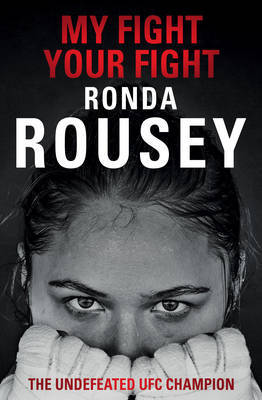 $9.95
AUD
Category: Sport
This is The Official Ronda Rousey Book - UK Edition. Ronda Rousey is one of the most dominant mixed-martial-arts fighters in history. UFC's undefeated bantamweight champion, and an Olympic medallist in judo, her professional fight record is unrivalled: she has defeated most of her opponents in less than a minute; in February 2015 she beat contender Cat Zingano in just fourteen seconds. In My Fight Your Fight Rousey relives the toughest fights of her life. Her journey to the top has been filled with challenges, including a childhood marked by speech problems and the painful loss of her father. As she grew up she repeatedly pushed her mind and body to the limit in the pursuit of victory, enduring gruelling training sessions and brutal competition. Meanwhile in her private life she battled for love and family. She is responsible for the inclusion of women in UFC, and has overcome all who have got in her way. She has now forged a successful Hollywood career as an actor, starring recently in Fast & Furious 7 and Entourage. Through it all, she has always found a way to win. In this unforgettable and inspiring book Rousey shares her hard-won lessons, including how we can all be at our best, even on our worst days, and how we can turn our limitations into opportunities. My Fight Your Fight will leave you ready to face your own challenges in life, whatever they may be. ...Show more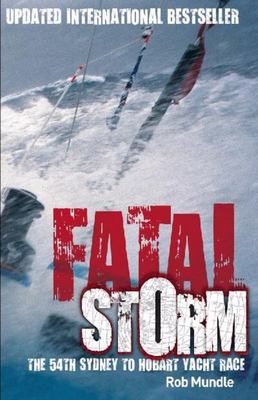 $6.50
AUD
Category: Sport
The Sydney to Hobart yacht race has become established as one of the world's major sporting events. The race in 1998 became one of the world's major sporting disasters with the tragic loss of six sailors, injuries to many others and damage to many boats. This is the story of the race.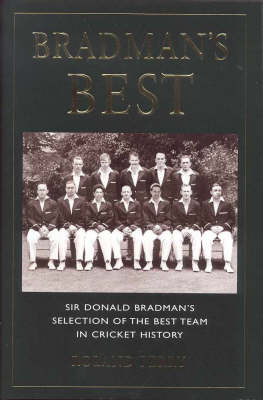 $12.00
AUD
Category: Sport
Sir Donald Bradman saw all but a few of the 20th Century's greatest cricketers play the game. In this book, Bradman reveals his Dream Team, selected from all cricket-playing nations since the first Test was played in 1877. Here, he shares his thoughts on the world's best cricketers, his greatest ever te am and why he chose its illustrious members. ...Show more
$12.00
AUD
Category: Sport
$6.95
AUD
Category: Sport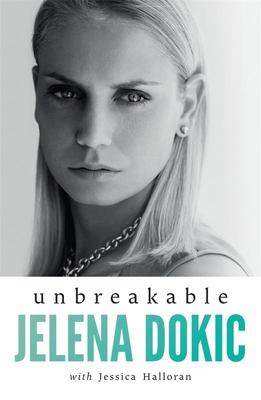 Unbreakable
by Jessica Halloran; Jelena Dokic
$9.95
AUD
Category: Sport
This is a story of Jelena Dokic's survival. How she survived as a refugee, twice. How she survived on the tennis court to become world No. 4. But, most importantly, how she survived her father, Damir Dokic, the tennis dad from hell. Jelena was a prodigious talent, heralded as Australia's greatest tennis hope since Evonne Goolagong. She had exceptional skills, a steely nerve and an extraordinary ability to fight on the court. Off it she endured huge challenges; being an 'outsider' in her new country, poverty and racism. Still she starred on the tennis court. By 18, she was in the world's top 10. By 19, she was No. 4. The world was charmed by her and her story - a refugee whose family had made Australia home when she was eleven years old. Jelena has not told a soul her incredible, explosive story in full - until now. From war-torn Yugoslavia to Sydney to Wimbledon, she narrates her hellish ascent to becoming one of the best tennis players in the women?s game, and her heart-breaking fall from the top. Her gutsy honesty will leave you in awe. Her fight back from darkness will uplift you. Most of all, Jelena's will to survive will inspire you. ...Show more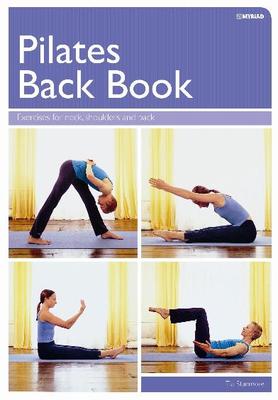 Pilates basics
by Robert Parry & Richard Bird
$4.95
AUD
Category: Sport
Learn how to improve your posture and relieve backaches and sore necks in Pilates Basics and Pilates Back Book. Both books contain step-by-step exercises, accompanied by photographs, to help you build inner muscular strength and flexibility.
$7.95
AUD
Category: Sport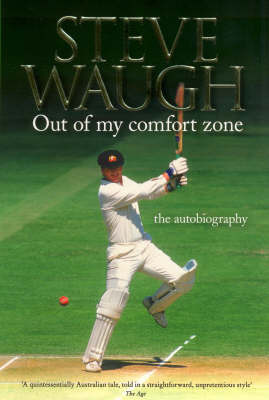 $9.95
AUD
Category: Sport
Takes a look into a unique life in cricket, a journey into Waugh's life on and off the field. This work opens up on his personal life and reveals the controversies and scandals, the clashes with other players, the media and the cricket administrators. It also offers perceptive portraits of many of the p eople who have shared his adventure. ...Show more
$12.00
AUD
Category: Sport
Sir Alex announced his retirement as manager of Manchester United after 27 years in the role. He has gone out in a blaze of glory, with United winning the Premier League for the 13th time, and he is widely considered to be the greatest manager in the history of British football. Over the last quarter of a century there have been seismic changes at Manchester United. The only constant element has been the quality of the manager's league-winning squad and United's run of success, which included winning the Champions League for a second time in 2008. Sir Alex created a purposeful, but welcoming, and much envied culture at the club which has lasted the test of time. Sir Alex saw Manchester United change from a conventional football club to what is now a major business enterprise, and he never failed to move with the times. It was directly due to his vision, energy and ability that he was able to build teams both on and off the pitch. He was a man-manager of phenomenal skill, and increasingly he had to deal with global stars. His relationship with Cristiano Ronaldo, for instance, was excellent and David Beckham has described Sir Alex as a father figure. Over the past four years, Sir Alex has been reflecting on and jotting down the highlights of his extraordinary career and in his new book he will reveal his amazing story as it unfolded, from his very early days in the tough shipyard areas of Govan. ...Show more