$12.00
AUD
Category: True Crime
When John Grisham read the obituary of Ronald Williamson in early 2004, he realized he had come across a story even more riveting than those he had turned into 18 global bestsellers with worldwide sales of 200 million copies. It was a story of failed dreams, madness, rape and murder, a botched trial, a wrongful death sentence and a twelve-year fight to win justice.Ronald Williamson was a local hero in his home town of Ada, Oklahoma. A fabulously talented baseball player, he excelled at college and was set to become a national sports star when injury wrecked his career. Mental illness and alcoholism followed his return to Ada, a burned-out shell of a man. While in prison serving a short sentence for a petty felony, a fellow prisoner alleged that he had heard Williamson confess to the unsolved rape and murder of a local bar girl. Denied drugs for his psychiatric problems, given a blind attorney who had never defended a criminal case, Williamson stood no chance and was sentenced to death. One of the greatest mistrials in American judicial history became one of the greatest fights for justice of any convicted man. Five days before his execution, Williamson was given a stay and shortly after completely pardoned. John Grisham has been consumed by Williamson's story, researching every detail of the nerve jangling drama of the trial and deathwatch. A court room drama and a race against time, John Grisham's first work of non-fiction is as compelling as any of his novels and will be compared to Truman Capote's In Cold Blood. ...Show more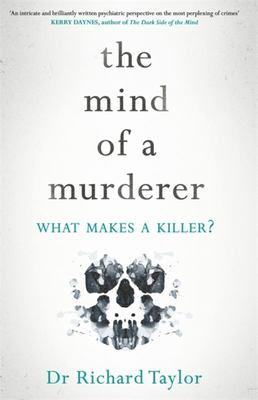 $32.99
AUD
Category: True Crime
'Whodunnit' doesn't matter so much, not to a forensic psychiatrist. We're more interested in the 'why'.In his 26 years in the field, Richard Taylor has worked on well over a hundred murder cases, with victims and perpetrators from all walks of life. In this fascinating memoir, Taylor draws on some of th e most tragic, horrific and illuminating of these cases - as well as dark secrets from his own family's past - to explore some of the questions he grapples with every day:Why do people kill? Does committing a monstrous act make someone a monster? Could any of us, in the wrong circumstances, become a killer?As Taylor helps us understand what lies inside the minds of his patients, using their own words to tell their stories, he presents us with the most important challenge of all: how can we find common humanity, even in the darkest of human deeds - and why it is so vital that we try?The Mind of a Murderer is a fascinating exploration into the psyche of killers, as well as a unique insight into the life and mind of the doctor who treats them. For fans of Unnatural Causes, The Examined Life and All That Remains. ...Show more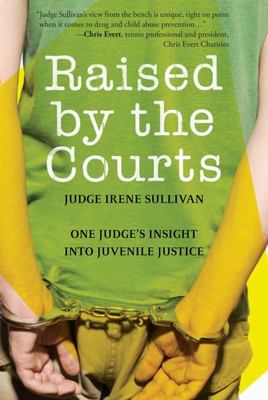 $12.00
AUD
Category: True Crime | Series: Kaplan Trade Ser.
A veteran judge shares her vision for ending the vicious cycle of child abuse and crime.When 19-year-old Leo Boatman was convicted of the brutal murders of two college students, he told the judge, "I can't offer an explanation because there is none." But Judge Irene Sullivan knew there had to be more to the story than just a senseless crime, and she was determined to discover the root cause of Boatman's behavior. Corresponding with him in prison, Judge Sullivan learned of the failures and abuses of every system Boatman had passed through, each intended to prevent such a devastating turn of events.Drawing on years of work with thousands of children, Judge Sullivan presents a plan for breaking the vicious cycle of child abuse and crime that causes such tragedies. Through eye-opening stories from both her own courtroom and the system at large, Judge Irene reveals what works for young people in jeopardy. The results are surprisingly optimistic: few would have guessed that the most successful programs are also among the most cost-effective and practical. Raised by the Courts will be a source of hope and clarity for those who care about ending the cycle of violent crime among the youngest and most vulnerable members of society. ...Show more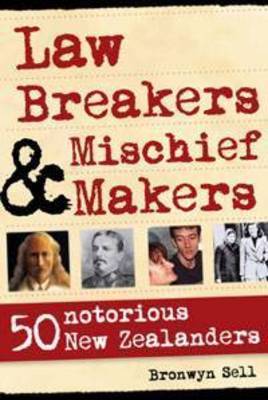 $9.95
AUD
Category: True Crime
Fascinating tales about 50 of New Zealands most notorious citizens from 1806 until the present.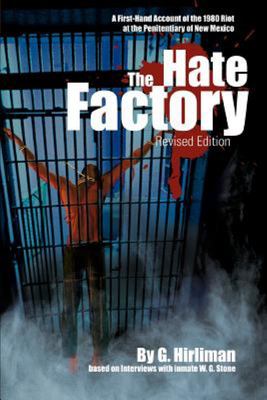 $6.95
AUD
Category: True Crime
The terror lasted for thirty-six hours. When it was over, thirty-three inmates were dead, all at the hands of their fellow convicts. It was an outbreak of inmate violence unequaled in the annals of prison uprisings. It happened at the Penitentiary of New Mexico-Time magazine called it 'the nation's mos t notorious prison." W.G. Stone was there. He witnessed the beatings, the stabbings, the rape, the torture. 'Tying the rope under his arms and around his chest, they strung him up on the basketball hoop for all to see. There he would hang for the rest of the riot.During those hours of madness that were to follow, inmates would come in and hack at his dangling corpse with knives, beat it with pipes, mutilating it so totally that it was beyond recognition, a raw, bloody mass of flesh, by the time the uprising was over." The Hate Factory. ...Show more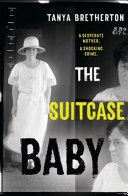 $9.95
AUD
Category: True Crime | Series: The\Australian Crime Vau Ser.
True history that is both shocking and too real, this unforgettable tale moves at the pace of a great crime novel. In the early hours of Saturday morning, 17 November 1923, a suitcase was found washed up on the shore of a small beach in the Sydney suburb of Mosman. What it contained - and why - would p rove to be explosive. The murdered baby in the suitcase was one of many dead infants who were turning up in the harbour, on trains and elsewhere. These innocent victims were a devastating symptom of the clash between public morality, private passion and unrelenting poverty in a fast-growing metropolis. Police tracked down Sarah Boyd, the mother of the suitcase baby, and the complex story and subsequent murder trial of Sarah and her friend Jean Olliver became a media sensation. Sociologist Tanya Bretherton masterfully tells the engrossing and moving story of the crime that put Sarah and her baby at the centre of a social tragedy that still resonates through the decades. ...Show more