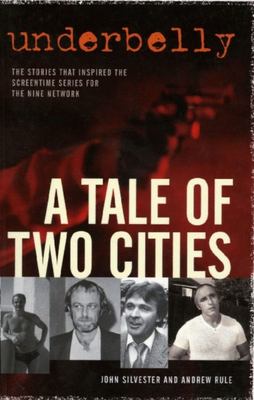 $6.95
AUD
Category: True Crime
The makers of Underbelly turn to an era when Sydney rivalled Melbourne as the crime capital of the Pacific. Sydney was Sin City, a town on the take for people on the make. From King's Cross to the sport of kings, from back street brothels to plush private casinos, high rollers rubbed shoulders with low life. ...Show more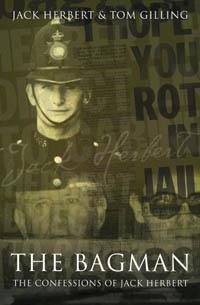 The Bagman
by Jack Herbert with Tom Gilling
$9.95
AUD
Category: True Crime
Confessions of corrupt policeman Jack Herbert, whose evidence in the Fitzgerald Inquiry was to bring a police force to its knees. Jack Herbert's sensational confessions helped send a police commissioner and a cabinet minister to gaol. They led to the most sweeping shakeout of a police force in Australia n history. Now, Herbert - the notorious bagman who rolled over to the Fitzgerald Inquiry - tells his story for the first time. Part memoir, part interrogation by best-selling novelist Tom Gilling, The Bagman reveals little-known facts about Herbert's childhood, his early career and the tragic loss of his first child.The authors explore how Herbert was recruited into the seemingly impregnable culture of greed and corruption, collecting $3 million in protection money and pocketing more than a million himself. Initially on the run from the authorities, Herbert ended up in witness protection, where he could hide from other corrupt police. As he fought a terminal illness, Herbert - a self-described liar with a photographic memory - offered up his final confession: this book. ...Show more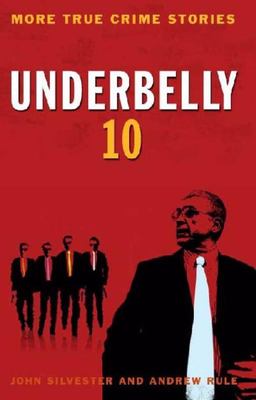 $6.95
AUD
Category: True Crime
Mario Conello made it home dead on time. When the bent lawyer and mafia figure drove into his garage minutes before his nightly curfew, a hitman was waiting. From fallen gangsters to fallen sports stars, this is Australia's underbelly.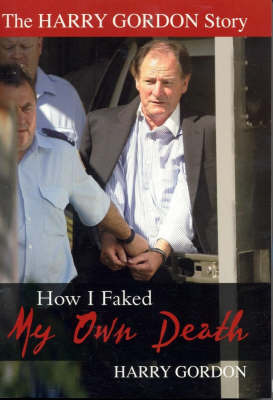 $9.95
AUD
Category: True Crime
After a police investigation Harry Gordon was declared dead but no body was found. A funeral too place and his grieving wife was about to collect a payout of $3.1 million dollars.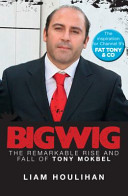 $9.95
AUD
Category: True Crime
Finally the story of Tony Mokbel can be told. Top crime writer Liam Houlihan documents the extraordinary rise and fall of the man they call Fat Tony, from his ascension in the drug trade to the decade-long and only-now-complete struggle to hold Mokbel to account for his crimes. Houlihan explores the pol itical intrigue and public embarrassment arising from the daring and complex escape by public enemy number one out from under the noses of the authorities, through to the way in which wealthy criminals with access to the top lawyers are able to exploit the system and delay justice. With exclusive interviews with top cops and Mokbel family members - and a cast of characters from Zarah Garde-Wilson to Carl and Roberta Williams, Mick Gatto to Chopper Reed and Judy Moran - it's a stranger-than-fiction story of sex, pills, perfidy and pizza. ...Show more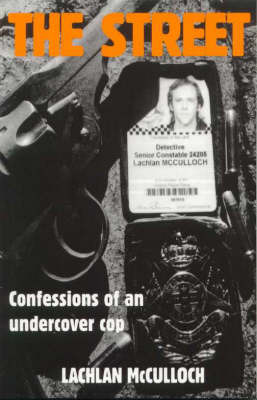 $4.95
AUD
Category: True Crime
In a police career spanning two decades, Lachlan McCulloch was commended for bravery, exposed police corruption, cracked heavy drugs gangs and went deep undercover to infiltrate a crime family. But his best years in the job were spent on the street dealing with the bad, the sad and the mad!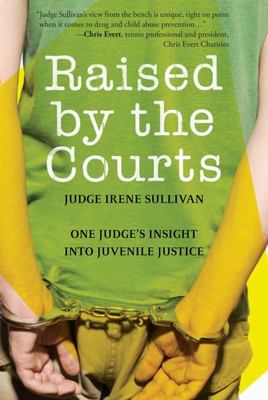 $12.00
AUD
Category: True Crime | Series: Kaplan Trade Ser.
A veteran judge shares her vision for ending the vicious cycle of child abuse and crime.When 19-year-old Leo Boatman was convicted of the brutal murders of two college students, he told the judge, "I can't offer an explanation because there is none." But Judge Irene Sullivan knew there had to be more to the story than just a senseless crime, and she was determined to discover the root cause of Boatman's behavior. Corresponding with him in prison, Judge Sullivan learned of the failures and abuses of every system Boatman had passed through, each intended to prevent such a devastating turn of events.Drawing on years of work with thousands of children, Judge Sullivan presents a plan for breaking the vicious cycle of child abuse and crime that causes such tragedies. Through eye-opening stories from both her own courtroom and the system at large, Judge Irene reveals what works for young people in jeopardy. The results are surprisingly optimistic: few would have guessed that the most successful programs are also among the most cost-effective and practical. Raised by the Courts will be a source of hope and clarity for those who care about ending the cycle of violent crime among the youngest and most vulnerable members of society. ...Show more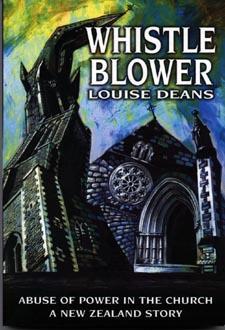 $6.50
AUD
Category: True Crime
Woman versus Anglican church in 1892 Christchurch.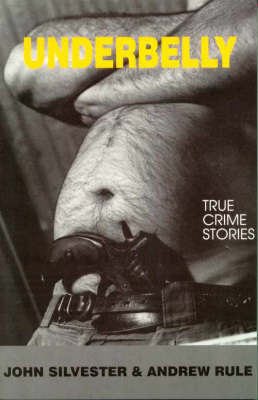 $6.50
AUD
Category: True Crime
The real story of crime, cops and corruption. Both senior journalists in crime reporting, the authors have gathered undercover tape recordings, confessions, criminal's diaries and personal interviews to gain a rare insight into the workings of the underworld.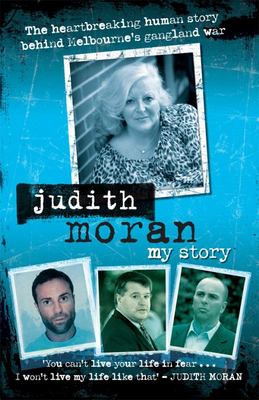 $9.95
AUD
Category: True Crime
I have lived in a world of whispered conversations and secrets. I have lived in a world of murder, corruption, bribery, crime and fear. A world where to ask too many questions would see you belted for your curiosity. A world with rules for men and where women know their place... I am a wife with no husb and. I am a mother with no children.' Judith Moran is an extraordinary survivor - she has has been in remission from cancer from nearly forty years and survived an horrific car accident. She has also found herself at the centre of the gangland murders in Melbourne, a vendetta which has so far claimed twenty-four lives, including those of her ex-husband and her two sons, one of whom was gunned down in front of his children. MY STORY is Judith's life in unflinching and shocking detail, a life filled with heartache and trauma, violence and intimidation, and also, suprisingly, a lot of humour and love. This is the story behind the headlines, by someone whom the media has portrayed in a certain way without ever speaking to her, showing utter disregard for her feelings. This is the story of a wife and mother whose life was devastated by the shocking murders of her family - an unspeakab ...Show more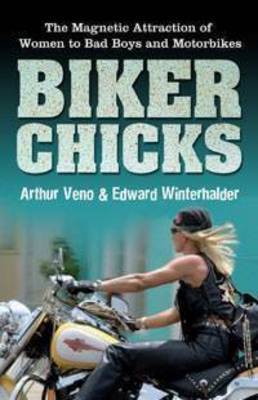 $6.50
AUD
Category: True Crime
The male-dominated world of bikers' clubs has long been shrouded in secrecy, but the role of women in these bastions of testosterone is even more mysterious. Popular images of scantily-clad females who are little more than slaves don't do justice to the rich history and culture of the many women who hav e chosen to ride with their men, or ride in their own right. Ever since the first female motorcycle club formed in the 1930s (the 'Motor Maids') with their quaint white gloves and a flourish of colour on their jackets, women bikers have been turning heads. And yet today they are all but banned from joining the male clubs. Then there are those women who are seen as mere accessories' for male club-members: the ol' ladies', the strippers', the hang-arounds', and the more hard-core groupies like the 'Biker Sluts', the 'Mamas' and the 'Sweet Butts'. The rules and protocols they must observe are astonishing, though some wield far more power over their men than it would appear. Biker Chicks brings together numerous personal stories and puts them into context with a thoroughly entertaining history. There's a detailed exploration into the forces and motivations that draw particular women to the bike scene, and on a wider scale, an analysis of what attracts both women and men to its Bad Boy' culture. Biker Chicks is a unique and timely book offering rare and compelling insights into a world that mystifies - sometimes even terrifies - the outsider. ...Show more