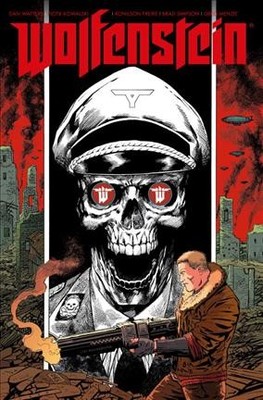 Wolfenstein
by Ronilson (ILT) Piotr (ILT); Freire Dan; Kowalski Watters
$29.99
AUD
Category: Comics and Graphic Novels | Series: Wolfenstein
Wolfenstein, The New Colossus game releases on 27th October 2017March right into the Nazi occupied America of 1960 in this rip-roaring prequel to Wolfenstein: The New Colossus. It's 1960, the Nazis won the war, and a small band of outsiders fight to survive in occupied America. But the relative peace of their sanctuary is shattered by the arrival of Nazis on the hunt for some top-secret quarry. But they're not the only new faces. A strange old lady has a tale to tell of the legendary Nazi hunter - B.J "Terror Billy" Blascowicz. ...Show more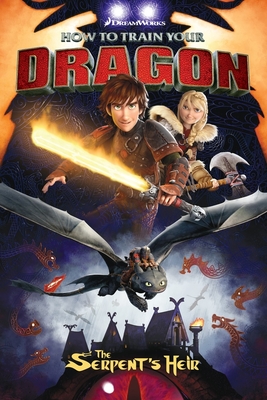 $22.99
AUD
Category: Comics and Graphic Novels | Series: How to Train Your Dragon
Hiccup, Toothless, and all their dragon-riding friends from DreamWorks Animation's acclaimed How to Train Your Dragon films are starting new adventures in comics! Created with the help of the film's writer, director and producer Dean DeBlois, these graphic novellas will bridge the gap between the second film and the upcoming third film. More adventures, more dragon lore and more fun - you won't have to wait years for more dragons; they are coming to you - in comics! ...Show more
$24.99
AUD
Category: Comics and Graphic Novels
"It's easy to run out of accolades for this superb series... The dialogue is smart, arch and always rings true, and the visuals, rendered digitally, are alluring and inventive. The Stalk, an eight-eyed, eight-limbed female bounty hunter, remains a creepy favorite." -The New York Times   At long last, a deluxe hardcover of the Hugo Award-winning Saga is finally on its way Collecting the first three trade paperbacks (issues #1-18) of the smash-hit series, this massive edition features a striking new cover, as well as special extras, including never-before-seen sketches, script pages, and a roundtable discussion with the creators about how Saga is really made. Altogether, this hardcover contains over 500 pages for less than fifty bucks Written by Eisner Award-winning "Best Writer" Brian K. Vaughan (Y: The Last Man, The Private Eye) and drawn by Harvey Award-winning "Best Artist" Fiona Staples (Mystery Society, North 40) Saga is the story of Hazel, a child born to star-crossed parents from opposite sides of a never-ending galactic war. Now, Hazel's fugitive family must risk everything to find a peaceful future in a harsh universe that values destruction over creation.   Kieron Gillen, Jamie McKelvie and Matthew Wilson return with an Eisner Award-nominated modern fantasy where gods are the ultimate pop stars and pop stars are the ultimate gods. Revel in the opulence of this over-sized hardback Revel in it Collects issues 1 through 11. ...Show more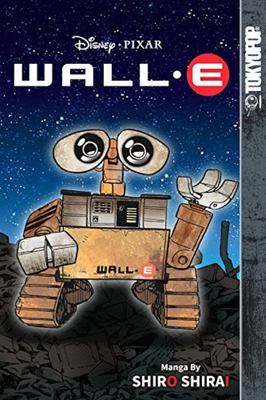 Wall-E
by Shiro Shirai (Artist)
$17.99
AUD
Category: Manga
Based on the hit Disney Pixar movie Wall-E. Wall-E is a trash compactor robot -- the last one of his kind -- and every day for hundreds of years he's faithfully cleaned and organized the millions of tons of trash left behind on Earth by humans. But his routine is flipped upside down when he finds a tin y green plant, the first new sign of life for centuries When the sleek new robot EVE shows up to take the proof of life back to humanity, Wall-E falls head over wheels in love and eagerly follows her across the galaxy into a whole new adventure Relive this epic space romance in beautiful manga form ...Show more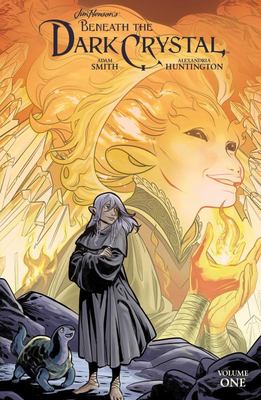 $49.99
AUD
Category: Comics and Graphic Novels | Series: The\Dark Crystal Ser.
An official sequel to the cult classic film The Dark Crystal and the bestselling comic series The Power of the Dark Crystal. With the Crystal healed and the Skeksis banished, Kensho and Thurma return to their separate worlds to enjoy the peace they fought so hard to ensure. But when Kensho arrives at th e Crystal Castle, the Gelfling look to him to take the place of Jen and Kira as leader of Thra. Unsure if he, or anyone, is fit to rule, Kensho sets out into the wild to rectify the sins of the past and better understand the world he saved. Meanwhile, Thurma strives to rebuild the realm of Mithra as the newly-crowned Ember Queen. But her own quest to decide the future of her land is thrown into question when a Fireling from a noble bloodline makes a claim as the true heir to the throne. Written by Adam Smith (Long Walk to Valhalla) and gorgeously illustrated by Alexandria Huntington, Beneath the Dark Crystal Volume One dives deep into the worlds of the Gelfling and Firelings and examines the burden of responsibility that comes with heroism. ...Show more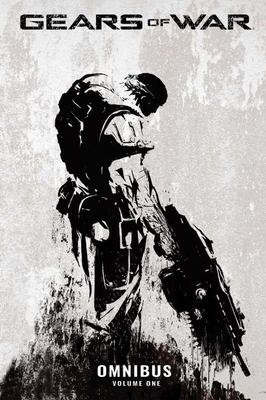 $44.99
AUD
Category: Comics and Graphic Novels | Series: Gears of War Omnibus Ser.
Defeat the Horde The comics saga of the best-selling video game series begins here. Discover what happens in the wake of the original game Bridging the gap between Gears of War 1 and 2, follow the brutal adventures of Marcus Fenix and Delta Squad in the battle against the Locusts Find out what happened after the Lightmass Bombing and how the Locusts will react to this devastating weapon. Collects issues #1-13 of the DC Comics series. ...Show more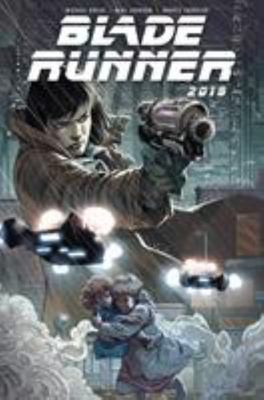 Blade Runner Volume 1
by Michael Green; Mike Johnson; Andres Guinaldo (Illustrator)
$34.99
AUD
Category: Comics and Graphic Novels | Series: Blade Runner Ser.
Return to the original world of Blade Runner, as veteran Blade Runner Aahna "Ash" Ashina takes on a new case to find a billionaire's missing wife and child, apparently kidnapped by Replicants for dark purposes.... Welcome to the rain soaked world of Los Angeles 2019 - a dystopic world of Replicants, Sp inners and hardboiled future noir. Veteran Blade Runner Detective Aahana "Ash" Ashina finds herself in a race against time to find a billionaire's missing wife and child before they are gone forever. With her only suspects being renegade replicants, she's out for blood. Written by Micheal Green, screenwriter of Blade Runner 2049 and more, Blade Runner 2019 is the first officially sanctioned sequel comic the 1982 film. ...Show more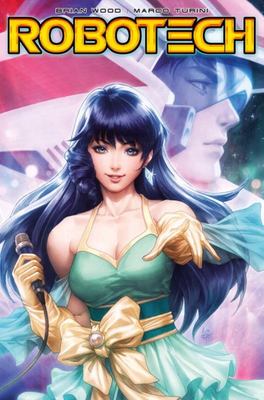 $29.99
AUD
Category: Comics and Graphic Novels
The world-famous, fan-favourite animated epic returns to comics with a classic transforming-jetfighters-versus-giant-aliens adventure! Return to the fan-favourite Macross Saga that began the classic Robotech franchise, as hotshot Veritech pilot Roy Fokker and skilled rookie Rick Hunter are pulled into a n intergalactic war when the Earth is invaded by the insidious Zentraedi! Whether you've seen the classic cartoon to the point you can quote every episode, or whether you've never experienced Robotech before, this graphic novel collection is for you! The first issue of the comic was reprinted twice within weeks of its release.Brian Wood is an American writer, illustrator, and graphic designer, known primarily as a comic book creator. having worked for DC, Marvel, Image, Dark Horse and Titan Comics, amongst others."Titan Comics has taken the classic anime and re-mastered it with a bold, new, cinematic vision, in comic book form." - Critical Blast "Welcome to one of the greatest series of all time. 5 out of 5." - Comic Crusaders ...Show more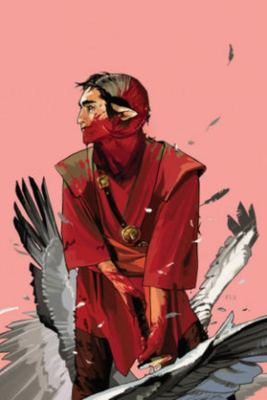 $29.99
AUD
Category: Comics and Graphic Novels
"It's easy to run out of accolades for this superb series... The dialogue is smart, arch and always rings true, and the visuals, rendered digitally, are alluring and inventive. The Stalk, an eight-eyed, eight-limbed female bounty hunter, remains a creepy favorite." -The New York Times   At long last, a deluxe hardcover of the Hugo Award-winning Saga is finally on its way Collecting the first three trade paperbacks (issues #1-18) of the smash-hit series, this massive edition features a striking new cover, as well as special extras, including never-before-seen sketches, script pages, and a roundtable discussion with the creators about how Saga is really made. Altogether, this hardcover contains over 500 pages for less than fifty bucks Written by Eisner Award-winning "Best Writer" Brian K. Vaughan (Y: The Last Man, The Private Eye) and drawn by Harvey Award-winning "Best Artist" Fiona Staples (Mystery Society, North 40) Saga is the story of Hazel, a child born to star-crossed parents from opposite sides of a never-ending galactic war. Now, Hazel's fugitive family must risk everything to find a peaceful future in a harsh universe that values destruction over creation.   Kieron Gillen, Jamie McKelvie and Matthew Wilson return with an Eisner Award-nominated modern fantasy where gods are the ultimate pop stars and pop stars are the ultimate gods. Revel in the opulence of this over-sized hardback Revel in it Collects issues 1 through 11. ...Show more