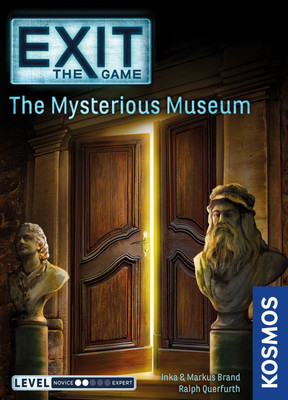 $24.99
AUD
Category: Board Games
You are on a trip to the Florence Natural History Museum, intent on visiting the sunken treasure of the Santa Maria. Your relaxing day at the museum is quickly derailed by an incredible adventure! Can you solve the mysteries of the museum and find a way out?Difficulty Level: 2 of 5.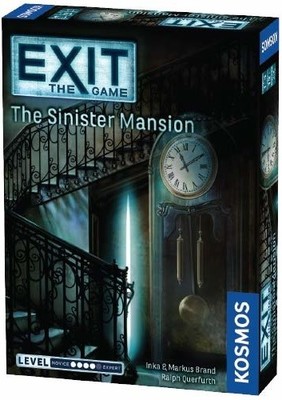 $24.99
AUD
Category: Board Games
You are invited to be a guest at a palatial mansion, but upon arrival, you find yourselves forced to take part in a macabre game. The clock is ticking, and there is not much time left to solve the puzzles. Can you escape the mansion before its too late? Difficulty Level: 3 of 5.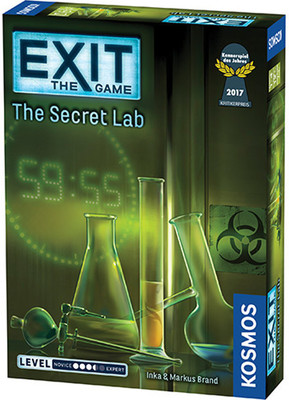 $24.99
AUD
Category: Board Games
As the subjects of a medical study, the players have checked into a lab, but while they're on time at the site, no one else seems to be there — then they realize that something seems wrong here. Steam has started emerging from one of the test tubes, and they've all gotten dizzy to the point of passing o ut. When they awaken, they discover that the door is locked and no other way out seems possible. Only a notebook and an enigmatic spinning code dial seem to offer any clues for how to escape the lab... In Exit: The Game – The Secret Lab, players must use their team spirit, creativity, and powers of deduction to crack codes, solve puzzles, collect objects, and earn their freedom bit by bit. ...Show more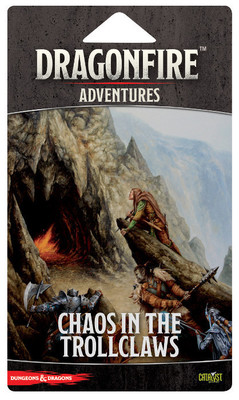 $34.99
AUD
Category: Board Games
Chaos brews in the Trollclaws as gnolls, orcs, and goblins clash in conflicts that endanger the countryside. Face new Encounters and claim new Magic Items and Market cards in the second chapter of the Dragonfire Adventures! Contents: 30 Encounter Cards 12 Market Cards 9 Magic Item Cards 5 Dragonf ire Cards 2 Character Screens 18 Stickers 1 Adventure 1 Rules Sheet ...Show more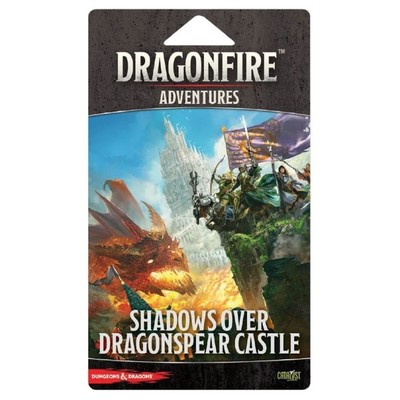 $34.99
AUD
Category: Board Games
Evil awaits in the catacombs surrounding Dragonspear Castle. Challenge new encounters with all-new magic items and market cards! The first chapter of the Dragonfire Adventures.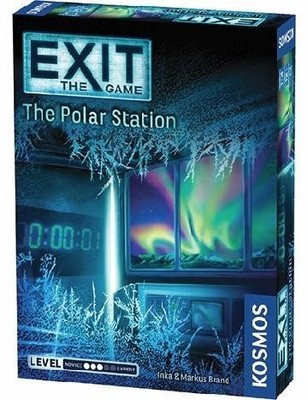 $24.99
AUD
Category: Board Games
A wonderfully mild morning in the Arctic - only -15° Celsius! You belong to a large research organization, which is divided between several stations. As part of Division IMB-Q-12, you are researching climate change at the North Pole. Everything is strictly secret and you have no idea what the missions o f the other teams are. From Division IMB-Q-13, for example, have not seen or heard anything for weeks. Suddenly the evacuation alarm goes off! You run to the door, but it has already been locked automatically. = Through the window you can see your colleagues from the other stations run to the helicopters. You are left alone in the freezing Arctic ... You crawl into an adjacent station via a ventilation shaft. Again, the door is already locked. The lab is devastated and you wonder what happened here. Then you find a notebook and a strange disk. Everything in the room is secured with numbered locks. Then it dawns on you that only if you can figure out all of the codes to unlock the locks in time, can you escape. If not, this will be your bitter (cold) end. Materials for 1 time use ...Show more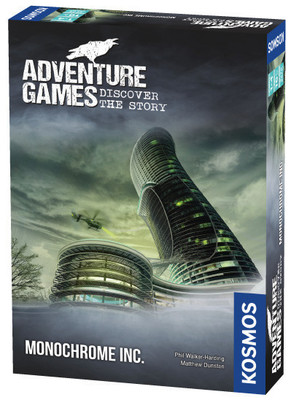 $29.99
AUD
Category: Board Games
A thrilling adventure set in the headquarters of Monochrome Inc., a biotech company with some nasty secrets. You manage to get inside, and then it's up to you to figure out what to do. Similar to a PC adventure game, players have to explore spaces, combine items, find clues, and talk to people. Step by step, you'll start to grasp the plot and devise a plan. A fascinating story unfolds with each action. Teamwork makes the dream work. This board game has simple rules and can be played multiple times. There is enough story content to play approximately three times with different stories each time. ...Show more