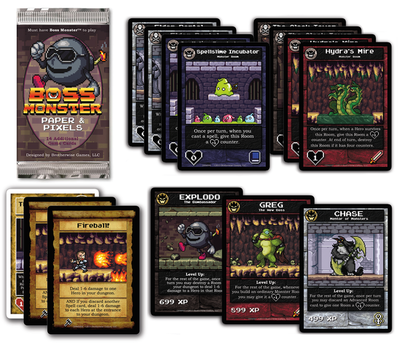 $5.99
AUD
Category: Card Games
A set of 14 cards designed for the digital port of Boss Monster, and offered as a physical bonus. Comprised of:Epic Hero - The PrincessBoss - Greg Boss - Explodo Boss - Chase and two apiece of: Spell - Fireball Trap Room - Demon Circle Trap Room - The Clock Tower Monster Room - Hydra's Mire Monst er Room - Spellslime Incubator Some of these cards require the use of dice or tokens as they are designed to take advantage of the virtual nature of digital Boss Monster. ...Show more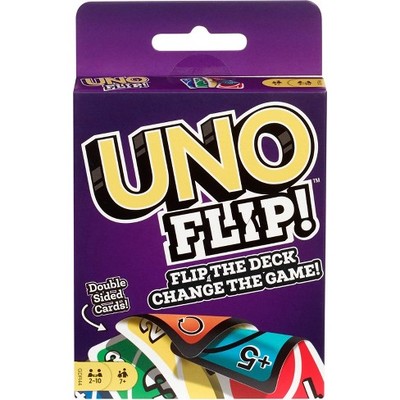 $12.99
AUD
Category: Card Games
Brace yourself for the next iteration of classic UNO™: UNO FLIP!™. It's the matching game you know, plus exciting new twists -- like a double-sided deck, special FLIP card and tougher penalties -- that give classic gameplay a competitive edge. There is a "Light Side" to the deck, which plays like classi c UNO™, and a "Dark Side" where penalties are super-tough. Play the FLIP card and all cards in your hand, the draw pile and draw deck are flipped over to reveal an entirely new set of numbers and colours on the opposite side! The holder of the FLIP card determines whether or not you play on the Light Side or Dark Side of the deck -- and when you switch it back around. The Dark Side of the deck includes new action cards that really shake things up, like Draw Five and Skip Everyone cards. Strategize to rattle your competition and be the first to get rid of your cards to win. When you're down to one card, don't forget to shout "UNO!" Now card game-lovers can get UNO FLIP!™ in a sturdy tin that's great for storage and travel. This fun family card game is perfect for 7 year old's and up. ...Show more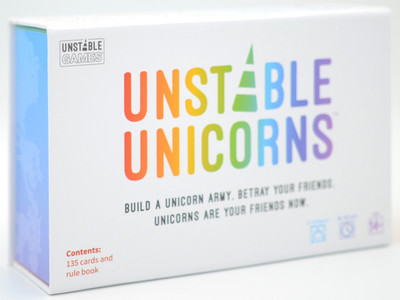 $39.99
AUD
Category: Card Games
Unstable Unicorns: A strategic card game that will destroy your friendships... but in a good way. Unicorns are your friends now.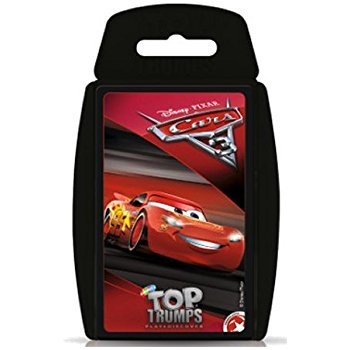 $8.99
AUD
Category: Card Games
This pack contains an exhaustive collection of all your favourite fast and funny characters from the world of Cars. Find out which car knows the value of teamwork, who has the greatest sense of humour and who is the most determined to win. Ka-Ciao!