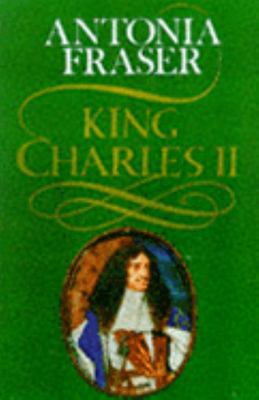 $12.00
AUD
Category: General History
The story of King Charles II is one of enduring fascination. The golden childhood of the boy Prince in the Van Dyck pictures gave way to an adventurous youth in Civil War England and abroad, ending traumatically when his father was executed in 1649. Charles II, King at eighteen, succeeded to `nothing bu t the name'. After his valiant attempt to regain the throne was defeated by Cromwell at Worcester, the King made his epic escape - to years of exile, poverty and humiliation in Europe. The `miraculous' Restoration ushered in a reign coloured by a series of equally dramatic events: the Great Plague, the Fire of London, two Dutch Wars, the bizarre Popish Plot, and finally the efforts of the Whigs to exclude his Catholic brother James from the succession, culminating in the King's unexpected triumph over them at the Oxford Parliament of 1681. A lover of women, passionate planner of parks and palaces and friend of the arts, this was the man who was to overcome the many problems of his reign and die not only in control of his country but in the affection of his countrymen. In this meticulously researched biography, Antonia Fraser offers important judgements and reassessments on central questions of the reign, such as Charles's relationships, his attitude to Kingship, his patriotism and his religious beliefs. Above all she has succeeded in writing a totally compelling narrative, both moving and exciting, and showing all the skills and insights which have secured her place as one of the foremost biographers of our time. `A rich feast of instruction, drama and entertainment' TLS `The fullest and most sophisticated account of the most charming and approachable of English Kings' OBSERVER ...Show more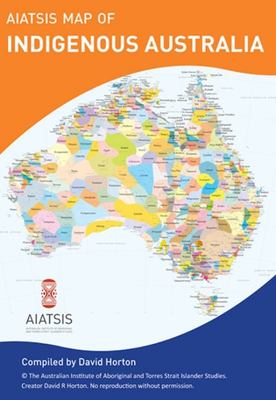 $24.95
AUD
Category: Australiana
ASP's best-selling publication. An attractive educational tool which aims to represent all the language groups of Australia's Indigenous people.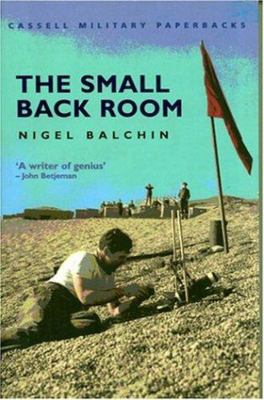 $7.95
AUD
Category: General History
Eleanor, Duchess of Aquitaine, was one of the leading personalities of the Middle Ages, and also one of the most controversial. Having inherited a vast feudal domain stretching from the Loire to the Pyrenees, she was one of the greatest heiresses in history; yet in her own day, she was famous not only f or who she was, but also for what she did. In an age when women were treated as mere chattels, she made her own choices, wielded power and won widespread respect. Circumstances, however, dictated that her memory would be sullied by calumny and misunderstanding. Eleanor was no saint. She was beautiful, intelligent and wilful, and in her lifetime there were rumours about her that were not without substance. Her contemporaries were sometimes scandalised by her behaviour. She had been reared in a relaxed and licentious court where the arts of the troubadours flourished, and was even said to have presided over the fabled Courts of Love. Eleanor married in turn Louis VII of France and Henry II of England, and was the mother of Richard the Lionheart and King John. She lived to be 82, but it was only in old age that she triumphed over the adversities and tragedies of her earlier years and became virtual ruler of England. Eleanor has exerted a fascination over writers and biographers for 800 years, but the prevailing myths and legends that attach to her name still tend to obscure the truth. By careful research, Alison Weir has produced a vivid biography with a fresh and provocative perspective on this extraordinary woman. ...Show more
$9.95
AUD
Category: General History
Sir James George Frazer (1854-1941) is rightly regarded as one of the founders of modern anthropology. The Golden Bough, his masterpiece, appeared in twelve volumes between 1890 and 1915. This volume is the author's own abridgement of his great work, and was first published in 1922. Remarkable for its v ast assembly of facts and its charm of presentation, it offers the thesis that man progresses from magic through religious belief to scientific thought. It discusses fertility rites, human sacrifice, the dying god, the scapegoat and many other symbols and practices which have influenced a whole generation of 20th century writers, including D.H. Lawrence, Ezra Pound and T.S. Eliot. ...Show more
$12.00
AUD
Category: Australiana
Charles Lawrence, an Englishman living in Australia, led a team of Aboriginals in a cricket tour of England in 1868 where they played 47 matches; 14 won, 14 lost and 19 drawn. It was the first Australian tour of England and the only time when an all Aboriginal team has represented Australia. This book d etails the culture clash between the Aboriginals and Lawrence's English roots. The Aboriginal team learnt cricket only for the tour and had never played before. Playing against the Aboriginal team was the young W.G. Grace, while today in Lords there are numerous mementos of that tour: including a boomerang that depicts the life of Dick-a-Dick, one of the players on the tour. ...Show more
$4.50
AUD
Category: General History
Eric Berne, best known as the originator of transactional analysis and the author of the 1965 classic Games People Play, presents a comprehensive overview of sexuality based on a series of lectures he delivered in 1966.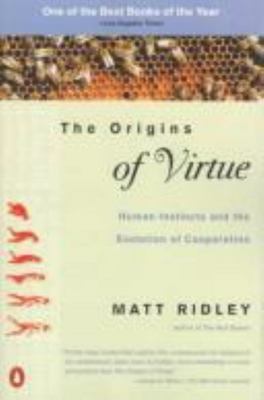 $9.95
AUD
Category: General History
If, as Darwin suggests, evolution relentlessly encourages the survival of the fittest, why are humans compelled to live in cooperative, complex societies? In this fascinating examination of the roots of human trust and virtue, a zoologist and former American editor of the Economist reveals the results o f recent studies that suggest that self-interest and mutual aid are not at all incompatible. In fact, he points out, our cooperative instincts may have evolved as part of mankind's natural selfish behavior--by exchanging favors we can benefit ourselves as well as others.Brilliantly orchestrating the newest findings of geneticists, psychologists, and anthropologists, The Origins of Virtue re-examines the everyday assumptions upon which we base our actions towards others, whether in our roles as parents, siblings, or trade partners. With the wit and brilliance of The Red Queen, his acclaimed study of human and animal sexuality, Matt Ridley shows us how breakthroughs in computer programming, microbiology, and economics have given us a new perspective on how and why we relate to each other. ...Show more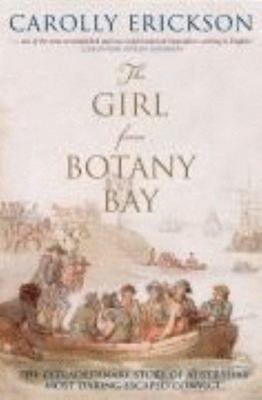 $9.95
AUD
Category: Australiana
Acclaim for Carolly Erickson"Carolly Erickson is one of the most accomplished and successful historical biographers writing in English."-The Times Literary SupplementThe First Elizabeth"Even more readable and absorbing than the justly praised works of Tuchman and Fraser. A vivid and eminently readable p ortrait of history's favorite Tudor."-The New York Times Book Review"A masterpiece of narrative, a story so absorbing it is as hard to put down as a fine novel."-Los Angeles Times Book ReviewAlexandra"Gifted . . . breathless . . . heartbreaking . . . Erickson excels."-Chicago TribuneJosephine"An intimate, richly detailed, and candid portrait . . . Erickson's] scholarly insights combine superbly with a mastery of period manners more often found in the best historical fiction."-Kirkus ReviewsMistress Anne"Carolly Erickson is a most admirable biographer, and this book is highly enjoyable as well as being reliable and acute; indeed, it is popular historical biography at its best."--The Times (London) ...Show more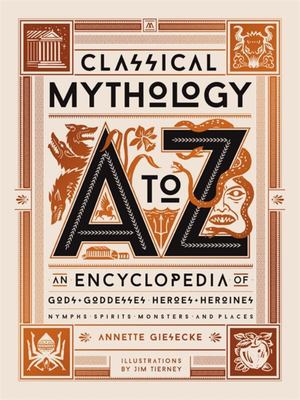 $45.00
AUD
Category: Mythology & Folklore
An encyclopedic A-to-Z guide, this beautifully designed and illustrated volume offers hundreds of rich and fascinating definitions of 700 major and minor characters, creatures, and places of classical mythology. The perfect companion to the 75th anniversary illustrated edition of Edith Hamilton's Mythol ogy. Classical Mythology A-to-Z is a comprehensive and engrossing guide to Greek and Roman mythology. Written by Annette Giesecke, PhD, Professor of Classics and Chair of Ancient Greek and Roman Studies at the University of Delaware, this brilliant reference offers clear explanations of every character and locale, and captures the essence of these timeless tales. From the gods and goddesses of Mount Olympus, to the heroes of the Trojan War, to the nymphs, monsters, and other mythical creatures that populate these ancient stories, Giesecke recounts, with clarity and energy, the details of more than 700 characters and places. Each definition includes cross-references to related characters, locations, and myths, as well their equivalent in Roman mythology and cult. In addition to being an important stand-alone work, Classical Mythology A-to-Z is also written, designed, and illustrated to serve as an essential companion to the bestselling illustrated 75th-anniversary edition of Mythology by Edith Hamilton, including 10 full-color plates and 2-color illustration throughout by artist Jim Tierney. ...Show more