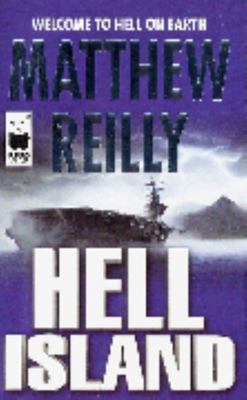 $3.95
AUD
Category: General Fiction
A Scarecrow novella from Australia's favourite novelist, author of the Jack West Jr series and new novel The Two Lost Mountains out now.It is an island that doesn't appear on any maps. A secret place, where classified experiments have been carried out. Experiments that have gone terribly wrong. Four cra ck special forces units are dropped in. One of them is a team of Marines, led by Captain Shane Schofield, call-sign: SCARECROW. Nothing can prepare Schofield's team for what they find there. You could say they've just entered hell. But that would be wrong. This is much, much worse.Fans of Clive Cussler, Tom Clancy and Michael Crichton will love Matthew Reilly.GET MORE SCARECROW IN: ICE STATION, AREA 7, SCARECROW AND SCARECROW AND THE ARMY OF THIEVES ...Show more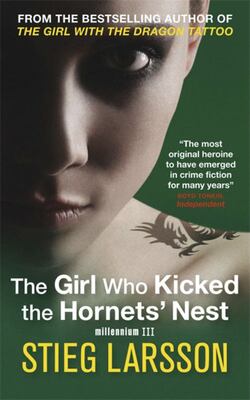 $6.50
AUD
Category: General Fiction | Series: Millennium Trilogy
Salander is plotting her revenge - against the man who tried to kill her, and against the government institutions that very nearly destroyed her life. But it is not going to be a straightforward campaign. After taking a bullet to the head, Salander is under close supervision in Intensive Care, and is se t to face trial for three murders and one attempted murder on her eventual release. With the help of journalist Mikael Blomkvist and his researchers at Millennium magazine, Salander must not only prove her innocence, but identify and denounce the corrupt politicians that have allowed the vulnerable to become victims of abuse and violence. Once a victim herself, Salander is now ready to fight back. ...Show more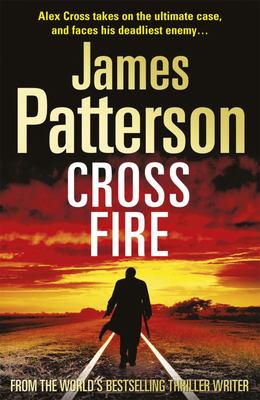 $9.95
AUD
Category: General Fiction | Series: Alex Cross
Detective Alex Cross and Bree's wedding plans are put on hold when Alex is called to the scene of the perfectly executed assassination of two of Washington D.C.'s most hated public figures: a corrupt congressman and an underhanded lobbyist. As more crooked politicians are picked off with similar long-ra nge shots, public opinion is divided - is the marksman a vigilante or a hero? Media coverage of the case explodes, and the FBI assigns agent Max Siegel to the investigation. As Alex and Siegel battle over jurisdiction, the murders continue. It becomes clear that they are the work of a professional who has detailed knowledge of his victims' movements - information that only a Washington insider could possess. As Alex contends with the sniper, Siegel, and the wedding, he receives a call from his deadliest adversary, Kyle Craig. The Mastermind is in D.C. and will not relent until he has eliminated Cross, and his family, for good. With a supercharged blend of action, deception, and suspense, Cross Fire is James Patterson's most visceral and exciting Alex Cross novel ever. ...Show more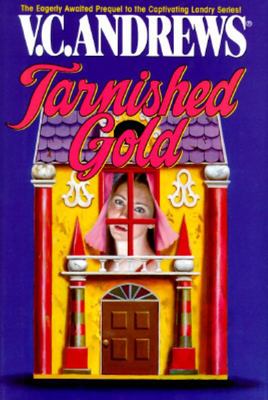 Tarnished Gold
by V. C. Andrews; Linda Marrow (Editor)
$12.00
AUD
Category: Romance
Tarnished Gold is the captivating prequel to the bestselling V. C. Andrews© Landry series that began with Ruby and continued with Pearl in the Mist, All That Glitters, and Hidden Jewel. This thrilling new novel takes us back to the Louisiana bayou in the time before Ruby. In a world of wondrous natural beauty, a world of tantalizing dreams and inescapable sorrow, we meet Gabriel Landry, daughter of Catherine and Jack. Growing up in her beloved swamp, Gabriel is supremely happy, despite the ever-widening rift between her Mama and her conniving, whiskey-drinking Daddy. Her classmates tease her, calling her "La Femme Au Naturel," the Nature Girl, because she seems more interested in poling her pirogue through the canals than she is in romance. But Gabriel nurtures her own secret dreams. Then, days before her high school graduation, rich cannery owner Octavious Tate surprises her in a secluded pond and shatters her innocence. Pregnant and desolate, wishing to spare her dear Mama the scandal, Gabriel agrees to a shocking plan that will allow Octavious's frigid wife Gladys to claim the baby as her own and will net Gabriel's furious Daddy a huge payoff. Hiding in a tiny abandoned playroom in the Tate mansion, Gabriel is miserable. Her only visitor is Mama, whose mission as a Traiteur, a Cajun healer, gives her an excuse to treat Gladys Tate's "pregnancy." But nothing is more wrenching than the moment Gladys takes baby Paul away forever. Returning home to the swamp, Gabriel drifts in a world of twilight gloom, brightened only by chance glimpses of her son. But as Jack Landry's reputation as a swamp guide grows, a hunting party brings handsome, gentle Creole millionaire Pierre Dumas to the bayou. Falling desperately in love, Gabriel will not heed the voice warning that their joy may bring her more grief than she can bear.... ...Show more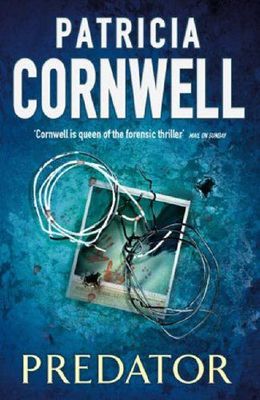 Predator
by Patricia Cornwell
$12.00
AUD
Category: General Fiction | Series: Kay Scarpetta Ser.
Florida is full of human predators, and they all give Dr Kay Scarpetta the opportunity and the means to do what she does best - persuading the dead to speak to her. And in Boston, Benton Wesley is working on a secret case involving convicted killers. It is a project which gives Scarpetta deep disquiet, as does the behaviour of her niece, Lucy, who is spending too much time in cheap bars looking for casual pick-ups. The Academy is called when a woman's body is found in Boston. She has been tortured, sexually abused, her body tattooed with handprints. The same sort of handprints Lucy had seen on the flesh of her latest pick-up. Meanwhile, Scarpetta and Marino are investigating the disappearance of a family in Florida, called in by a concerned neighbour, but as they search and find the tell-tale signs of abduction rather than disappearance, they also discover that someone had assumed the identity of the caller, and she is now dead. They've been set up, and it becomes clear that someone is tracking their every move. ...Show more
$9.95
AUD
Category: General Fiction | Series: Amos Decker Series
Amos Decker witnesses a murder just outside FBI headquarters. A man shoots a woman execution-style on a crowded sidewalk, then turns the gun on himself. Even with Decker's extraordinary powers of observation and deduction, the killing is baffling. De
$9.95
AUD
Category: General Fiction
"Gripping, enthralling - a top-notch thriller and a compulsive read". (S J Watson, bestselling author of Before I Go To Sleep). Rachel catches the same commuter train every morning. She knows it will wait at the same signal each time, overlooking a row of back gardens. She's even started to feel like sh e knows the people who live in one of the houses. 'Jess and Jason', she calls them. Their life - as she sees it - is perfect. If only Rachel could be that happy. And then she sees something shocking. It's only a minute until the train moves on, but it's enough. Now everything's changed. Now Rachel has a chance to become a part of the lives she's only watched from afar. Now they'll see; she's much more than just the girl on the train. ...Show more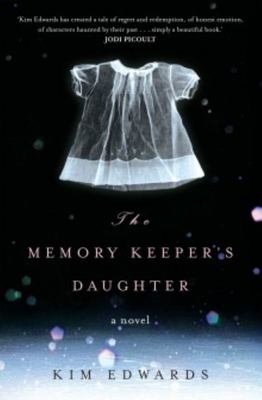 $6.50
AUD
Category: General Fiction
This stunning novel begins on a winter night in 1964, when a blizzard forces Dr David Henry to deliver his own twins. His son, born first, is perfectly healthy, but the doctor immediately recognises that his daughter has Down's syndrome. For motives he tells himself are good, he makes a split second dec ision that will haunt all of their lives forever. He asks his nurse, Caroline, to take the baby away to an institution. Instead, she disappears into another city to raise the child as her own.Compulsively readable and deeply moving, The Memory Keeper's Daughter is a brilliantly crafted story of parallel lives, familial secrets, and the redemptive power of love. ...Show more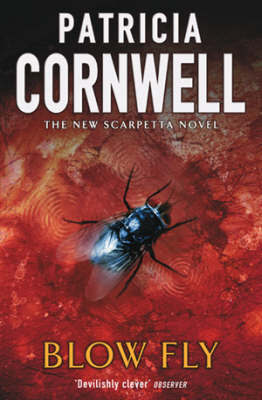 Blow Fly
by Patricia Cornwell
$12.00
AUD
Category: General Fiction | Series: Kay Scarpetta Ser.
The twelfth book in the Kay Scarpetta series, from No. 1 bestselling author Patricia Cornwell. 'America's most chilling writer of crime fiction' The Times After her resignation as Virginia's Chief Medical Examiner and the horrifying events which threatened her life in The Last Precinct, Kay Scarpetta ha s abandoned her elegant home in Richmond and is quietly living in Florida, beginning to get some balance back in her life and slowly establishing herself as a private forensic consultant. But her past won't let her rest, and her grief for Benton Wesley continues to grow, not diminish, as does the rage within Lucy, her niece. Then the architect of her changed fortunes contacts her from his cell on death row: deformed, blinded by Scarpetta's own actions, incarcerated in Texas strongest prison, Jean-Baptiste Chardonne still has the ability to terrify. But, unkown to Scarpetta, there are other forces behind the wolfman's apparent actions, invisibly shepherding her and those closest to her towards eliminating those who threaten them all. And it is all orchestrated by the one man in her life who knows every nuance of her soul. Visit the author's website at www.patricia-cornwell.com ...Show more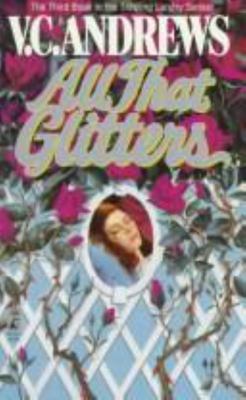 $12.00
AUD
Category: Romance | Series: Landry Series
Driven from the Dumas Mansion back to her beloved bayou, Ruby's only hope is that fate will let her begin anew... Living again in a humble shack, Ruby is determined to make a secure and happy home for her precious infant daughter, Pearl. Paul Tate -- her first love, whom she was forced to abandon -- is at her side once more, now a man of dazzling wealth. When he whisks her into his grand house, it seems their future is assured. As mistress of Cypress Woods, Ruby can forget even the shocking reason she and Paul must wed in a secret ceremony and remain husband and wife in name alone. But the thick, expensive walls of Cypress Woods cannot shut out the terrible memories that have woven their fabric over her destiny, or the cold eyes of Paul's mother, Gladys, reminding Ruby of the secret she must keep to give Pearl a loving father. Then her venomous twin sister, Gisselle, arrives to taunt her with news of Beau Andreas, the true father Pearl has never met, and the only man Ruby will ever long for with all her body and soul, Desperate to find the complete, fulfilling life she craves, Ruby builds a precarious new existence, a flimsy shanty of hope that the first flood washes away. Only when the storm exposes the very blackest evils of the past will she glimpse the rainbow's fragile promise, a morning of sunshine and laughter with a family of her own.... ...Show more
$6.50
AUD
Category: General Fiction | Series: No.1 Ladies' Detective Agency
The No.1 Ladies' Detective Agency introduced the world to the one and only Precious Ramotswe - the engaging and sassy owner of Botswana's only detective agency. Tears of the Giraffe, McCall Smith's second book, takes us further into this world as we follow Mama Ramotswe into more daring situations ... Among her cases this time are wayward wives, unscrupulous maids, and the challenge to resolve a mother's pain for her son who is long lost on the African plains. Indeed, Mma Ramotswe's own impending marriage to the most gentlemanly of men, Mr J.L.B. Matekoni, the promotion of Mma's secretary to the dizzy heights of Assistant Detective, and the arrival of new members to the Matekoni family, all brew up the most humorous and charmingly entertaining of tales. ...Show more