$7.95
AUD
Category: Teen Fiction | Series: The Maze Runner
Perfect for fans of Divergent and The Hunger Games, this special movie tie-in edition of the first book in the #1 New York Times bestselling Maze Runner series, The Maze Runner, features an eight-page full-color insert with photos from the film. The Maze Runner movie and its sequel, Maze Runner: The Sc orch Trials, feature the star of MTV's Teen Wolf, Dylan O'Brien, as Thomas; Kaya Scodelario as Teresa; Aml Ameen as Alby; Will Poulter as Gally; and Thomas Brodie-Sangster as Newt And look for James Dashner's newest novels, The Eye of Minds and The Rule of Thoughts, the first two books in the Mortality Doctrine series.   If you ain't scared, you ain't human.   When Thomas wakes up in the lift, the only thing he can remember is his name. He's surrounded by strangers--boys whose memories are also gone.   Nice to meet ya, shank. Welcome to the Glade.   Outside the towering stone walls that surround the Glade is a limitless, ever-changing maze. It's the only way out--and no one's ever made it through alive.   Everything is going to change.   Then a girl arrives. The first girl ever. And the message she delivers is terrifying.   Remember. Survive. Run.   Praise for the Maze Runner series: A #1 New York Times Bestselling Series A USA Today Bestseller A Kirkus Reviews Best Teen Book of the Year An ALA-YASLA Best Fiction for Young Adults Book An ALA-YALSA Quick Pick   " A] mysterious survival saga that passionate fans describe as a fusion of Lord of the Flies, The Hunger Games, and Lost."--EW.com   "Wonderful action writing--fast-paced...but smart and well observed."--Newsday   " A] nail-biting must-read."--Seventeen.com   "Breathless, cinematic action."--Publishers Weekly   "Heart pounding to the very last moment."--Kirkus Reviews   "Exclamation-worthy."--Romantic Times   STAR] "James Dashner's illuminating prequel The Kill Order] will thrill fans of this Maze Runner series] and prove just as exciting for readers new to the series."--Shelf Awareness, Starred   "Take a deep breath before you start any James Dashner book."-Deseret News ...Show more
$9.95
AUD
Category: Teen Fiction | Series: Lorien Legacies
Generation One is the first in a pulse-pounding new series set in the world of Pittacus Lore's I Am Number Four. It has been over a year since the invasion of Earth was thwarted. Taylor Cook thought of the invasion as just a bad dream. She'd heard about teens who were suddenly developing incredible abil ities, but she had never really believed it. Not until the day she discovered she was one of them - a human with Legacies. Now Taylor is being sent off to the Human Garde Academy. A place where teens from across the globe can learn to control their new powers and discover what they are truly capable of. But not everyone thinks that's the best use of their talents. And the teens may need to use their Legacies sooner than they ever imagined. Perfect for fans of Marvel's X-Men and Rick Yancey's The 5th Wave, this epic new series follows a diverse cast of teens as they struggle to hone their abilities and decide what, if anything, they should do with them. ...Show more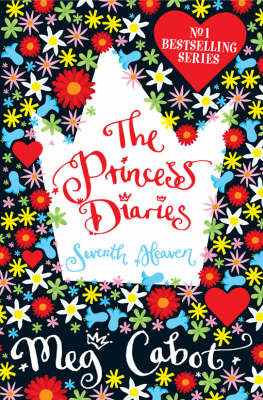 $6.50
AUD
Category: Teen Fiction
Doesn't a nearly sixteen year old deserve a break? Apparently not. Not only has Mia made a total ass of herself dancing with JP (aka the Guy Who Hates It When They Put Corn in the Chili), trying to prove to Michael that she's a super-chilled party girl. She's also bankrupted the student council. Way to go, Princess! Just as Mia's scared that she's lost Michael and a ton of money, Grandmere steps in with a fund-raising plan. She's going to stage a musical in front of the world's hottest celebs – and the star will be none other than Mia, cast as her fearless Genovian ancestress, Rosagunde! Mia would rather eat her own crown than tread the boards. But Grandmere is an ace blackmailer, and her secret scheme will ensure that Mia does <i>exactle</i> what she wants... ...Show more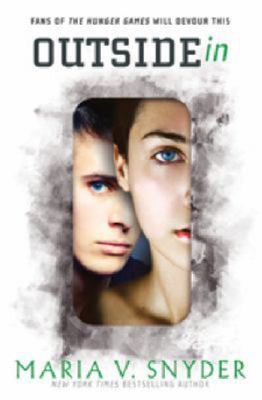 $6.50
AUD
Category: Teen Fiction | Series: An\Inside Novel Ser.
After leading a victorious rebellion against the Uppers, Trella is forced to continue her leadership role and must help her people face a threat from outside their cube.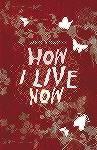 $12.00
AUD
Category: Teen Fiction
?Rarely does a writer come up with a first novel so assured, so powerful and engaging that you can be pretty sure that you will want to read everything that this author is capable of writing. But that is what has happened with Meg Rosoff?s How I Live Now.? - Observer. The compelling account of what h appened in the year the narrator turned 15, she met her cousin Edmond and war came to the English countryside. Winner: Guardian Children?s Fiction Award. ...Show more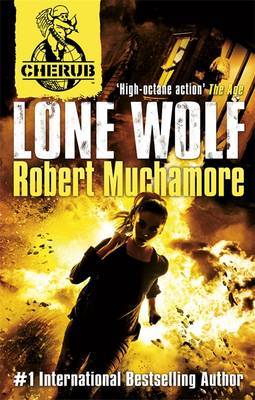 $12.00
AUD
Category: Teen Fiction | Series: Cherub
The sixteenth title in the number one bestselling CHERUB series! Fay has spent eighteen months locked up in a Secure Training Centre. Drug deals and rip-offs are the only things this teenager knows. Now she's back on the street, looking to settle old scores. CHERUB agents Ryan and Ning need Fay's know ledge to unearth a major drug importer. They're trained professionals with one essential advantage: even experienced criminals never suspect that children are spying on them. But Fay's made a lot of enemies and she's running out of time ... For official purposes, these children do not exist. ...Show more
$9.95
AUD
Category: Teen Fiction | Series: The Old Kingdom
Lirael is no longer a shy Second Assistant Librarian. She is the Abhorsen-in-Waiting, with dead creatures to battle and Free Magic entities to bind. She's also a Remembrancer, wielder of the Dark Mirror. Lirael lost one of her hands in the binding of Orannis, but now she has a new hand, one of gilded st eel and Charter Magic. When Lirael finds Nicholas Sayre lying unconscious after being attacked by a hideous Free Magic creature, she uses her powers to save him. But Nicholas is deeply tainted with Free Magic. Fearing it will escape the Charter mark that seals it within his flesh and bone, Lirael seeks help for Nick at her childhood home, the Clayr's Glacier. Even as Lirael and Nick return to the Clayr, a young woman from the distant north braves the elements and many enemies in a desperate attempt to bring a message to Lirael from her long-dead mother, Arielle. Ferin brings a dire warning about the Witch With No Face. But who is the Witch, and what is she planning? Once more a great danger threatens the Old Kingdom, and it must be forestalled not only in the living world, but also in the cold, remorseless river of Death. ...Show more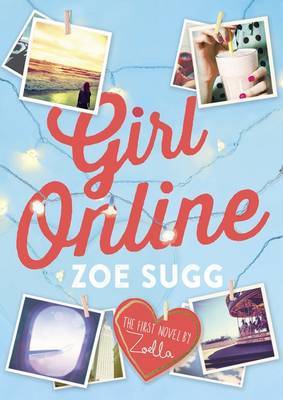 $9.95
AUD
Category: Teen Fiction | Series: Girl Online
Girl Onlineis the stunning debut romance novel by YouTube phenomenon Zoe Sugg, aka Zoella. I had no idea GirlOnlinewould take off the way it has - I can't believe I now have 5432 followers, thanks so much! - and the thought of opening up to you all about this is terrifying, but here goes . . . Penny h as a secret. Under the alias GirlOnline, she blogs about school dramas, boys, her mad, whirlwind family - and the panic attacks she's suffered from lately. When things go from bad to worse, her family whisks her away to New York, where she meets the gorgeous, guitar-strumming Noah. Suddenly Penny is falling in love - and capturing every moment of it on her blog. But Noah has a secret too. One that threatens to ruin Penny's cover - and her closest friendship - forever. AWARDS FOR ZOELLA:2012 Cosmopolitan Blog Award for the 'Best Beauty Vlogger'2013 Winner BBC Radio 1 Teen Awards 'Best British Vlogger'2014 Winner Nickelodeon Kids' Choice Award for 'UK's Favourite Vlogger' ...Show more
$7.95
AUD
Category: Teen Fiction | Series: Henderson's Boys
Britain, 1941. The government is building a secret army of intelligence agents to work undercover, gathering information and planning sabotage operations. Henderson's boys are part of that network: kids cut adrift by the war, training for the fight of their lives. They'll have to parachute into unknown territory, travel cross-country and outsmart a bunch of adults in a daredevil exercise. In wartime Britain, anything goes. ...Show more
$7.95
AUD
Category: Teen Fiction | Series: The Maze Runner
Book four in the blockbuster Maze Runner series that spawned a movie franchise and ushered in a worldwide phenomenon And don't miss The Fever Code, the highly-anticipated series conclusion that finally reveals the story of how the maze was built   Before WICKED was formed, before the Glade was built, before Thomas entered the Maze, sun flares hit the earth, killing most of the population. Mark and Trina were there when it happened. They survived. But now a virus is spreading. A virus that fills humans with murderous rage. They're convinced that there's a way to save those who are left--if they can stay alive. Because in this new, devastated world, every life has a price. And to some you're worth more dead than alive. The end is only the beginning.   The Maze Runner, Maze Runner: The Scorch Trials, and Maze Runner: The Death Cure are all now major motion pictures featuring the star of MTV's Teen Wolf, Dylan O'Brien; Kaya Scodelario; Aml Ameen; Will Poulter; and Thomas Brodie-Sangster.   Also look for James Dashner's edge-of-your-seat MORTALITY DOCTRINE series   Praise for the Maze Runner series: A #1 New York Times Bestselling Series A USA Today Bestseller A Kirkus Reviews Best Teen Book of the Year An ALA-YASLA Best Fiction for Young Adults Book An ALA-YALSA Quick Pick   " A] mysterious survival saga that passionate fans describe as a fusion of Lord of the Flies, The Hunger Games, and Lost." --EW.com   "Wonderful action writing--fast-paced...but smart and well observed." --Newsday   " A] nail-biting must-read." --Seventeen.com   "Breathless, cinematic action." --Publishers Weekly   "Heart pounding to the very last moment." --Kirkus Reviews   "Exclamation-worthy." --Romantic Times   "James Dashner's illuminating prequel The Kill Order] will thrill fans of this Maze Runner series] and prove just as exciting for readers new to the series." --Shelf Awareness, Starred   "Take a deep breath before you start any James Dashner book." --Deseret News ...Show more
$6.50
AUD
Category: Teen Fiction | Series: Divergent
What if your whole world was a lie? The thrillingly dark conclusion to the No. 1 New York Times bestselling DIVERGENT trilogy, now available in paperback. DIVERGENT – a major motion picture series. What if a single revelation – like a single choice – changed everything? What if love and loyalty made you do things you never expected? The faction-based society that Tris Prior once believed in is shattered – fractured by violence and power struggles and scarred by loss and betrayal. So when offered a chance to explore the world past the limits she's known, Tris is ready. Perhaps beyond the fence, she and Tobias will find a simple new life together, free from complicated lies, tangled loyalties, and painful memories. But Tris's new reality is even more alarming than the one she left behind. Old discoveries are quickly rendered meaningless. Explosive new truths change the hearts of those she loves. And once again, Tris must battle to comprehend the complexities of human nature – and of herself – while facing impossible choices about courage, allegiance, sacrifice and love. Told from a riveting dual perspective, Allegiant, by #1 New York Times best-selling author Veronica Roth, brings the Divergent series to a powerful conclusion while revealing the secrets of the dystopian world that has captivated millions of readers in Divergent and Insurgent. ...Show more
$7.95
AUD
Category: Teen Fiction | Series: The Maze Runner
The Trials are over. But something has happened that no one at WICKED has foreseen: Thomas has remembered more than they think. And the truth is more dangerous than anyone could have imagined.