$9.95
AUD
Category: General Fiction | Series: Amos Decker Series
Amos Decker witnesses a murder just outside FBI headquarters. A man shoots a woman execution-style on a crowded sidewalk, then turns the gun on himself. Even with Decker's extraordinary powers of observation and deduction, the killing is baffling. De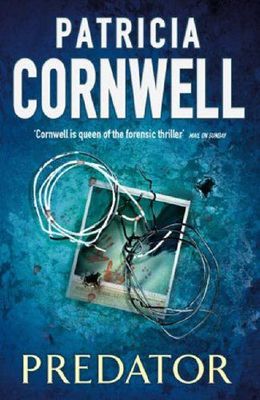 Predator
by Patricia Cornwell
$12.00
AUD
Category: General Fiction | Series: Kay Scarpetta Ser.
Florida is full of human predators, and they all give Dr Kay Scarpetta the opportunity and the means to do what she does best - persuading the dead to speak to her. And in Boston, Benton Wesley is working on a secret case involving convicted killers. It is a project which gives Scarpetta deep disquiet, as does the behaviour of her niece, Lucy, who is spending too much time in cheap bars looking for casual pick-ups. The Academy is called when a woman's body is found in Boston. She has been tortured, sexually abused, her body tattooed with handprints. The same sort of handprints Lucy had seen on the flesh of her latest pick-up. Meanwhile, Scarpetta and Marino are investigating the disappearance of a family in Florida, called in by a concerned neighbour, but as they search and find the tell-tale signs of abduction rather than disappearance, they also discover that someone had assumed the identity of the caller, and she is now dead. They've been set up, and it becomes clear that someone is tracking their every move. ...Show more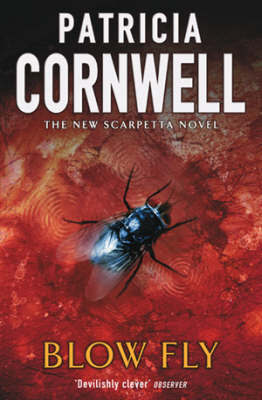 Blow Fly
by Patricia Cornwell
$12.00
AUD
Category: General Fiction | Series: Kay Scarpetta Ser.
The twelfth book in the Kay Scarpetta series, from No. 1 bestselling author Patricia Cornwell. 'America's most chilling writer of crime fiction' The Times After her resignation as Virginia's Chief Medical Examiner and the horrifying events which threatened her life in The Last Precinct, Kay Scarpetta h as abandoned her elegant home in Richmond and is quietly living in Florida, beginning to get some balance back in her life and slowly establishing herself as a private forensic consultant. But her past won't let her rest, and her grief for Benton Wesley continues to grow, not diminish, as does the rage within Lucy, her niece. Then the architect of her changed fortunes contacts her from his cell on death row: deformed, blinded by Scarpetta's own actions, incarcerated in Texas strongest prison, Jean-Baptiste Chardonne still has the ability to terrify. But, unkown to Scarpetta, there are other forces behind the wolfman's apparent actions, invisibly shepherding her and those closest to her towards eliminating those who threaten them all. And it is all orchestrated by the one man in her life who knows every nuance of her soul. Visit the author's website at www.patricia-cornwell.com ...Show more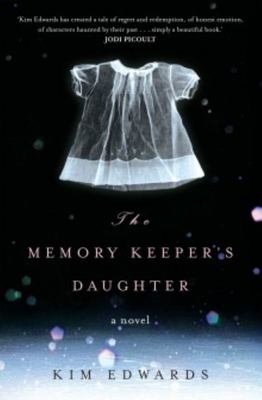 $6.50
AUD
Category: General Fiction
This stunning novel begins on a winter night in 1964, when a blizzard forces Dr David Henry to deliver his own twins. His son, born first, is perfectly healthy, but the doctor immediately recognises that his daughter has Down's syndrome. For motives he tells himself are good, he makes a split second dec ision that will haunt all of their lives forever. He asks his nurse, Caroline, to take the baby away to an institution. Instead, she disappears into another city to raise the child as her own.Compulsively readable and deeply moving, The Memory Keeper's Daughter is a brilliantly crafted story of parallel lives, familial secrets, and the redemptive power of love. ...Show more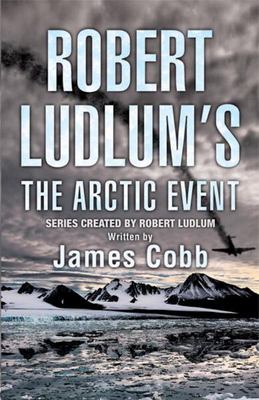 $9.95
AUD
Category: General Fiction | Series: Covert-One Ser.
On a desolate island deep within the Canadian Arctic, a scientific expedition photograph the wreckage of a bomber on a mountain glacier. To the world at large, the half-century old aeroplane is merely a relic of the early Cold War. Only a handful of insiders know that it still represents a major threat to civilization, as the aircraft is a Soviet Air Force biological warfare platform, still armed with two tons of active weaponized anthrax. Lieutenant Colonel Jon Smith of Covert-One - the personal action arm of the President of the United States - is assigned to lead CIA agent Randi Russell and the lovely, but lethal, weapons expert, Professor Valentina Metrace to secure the site. But on the island Smith and his team find themselves confronted with a traitor from within their ranks. Cut off from all outside aid, the operatives must struggle against both betrayal and the brutal polar environment. Gradually they become aware that something else exists within the hulk of the ancient bomber: a secret potentially more devastating than even the plane's warload, and one that could bring about both a cataclysmic revision of global history and serve as the trigger for a Third World War. ...Show more
$6.50
AUD
Category: General Fiction | Series: No.1 Ladies' Detective Agency
The No.1 Ladies' Detective Agency introduced the world to the one and only Precious Ramotswe - the engaging and sassy owner of Botswana's only detective agency. Tears of the Giraffe, McCall Smith's second book, takes us further into this world as we follow Mama Ramotswe into more daring situations ... Among her cases this time are wayward wives, unscrupulous maids, and the challenge to resolve a mother's pain for her son who is long lost on the African plains. Indeed, Mma Ramotswe's own impending marriage to the most gentlemanly of men, Mr J.L.B. Matekoni, the promotion of Mma's secretary to the dizzy heights of Assistant Detective, and the arrival of new members to the Matekoni family, all brew up the most humorous and charmingly entertaining of tales. ...Show more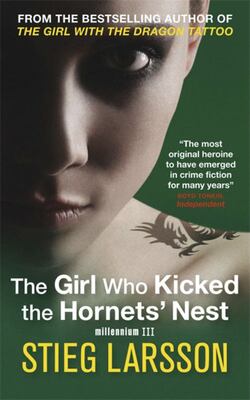 $6.50
AUD
Category: General Fiction | Series: Millennium Trilogy
Salander is plotting her revenge - against the man who tried to kill her, and against the government institutions that very nearly destroyed her life. But it is not going to be a straightforward campaign. After taking a bullet to the head, Salander is under close supervision in Intensive Care, and is se t to face trial for three murders and one attempted murder on her eventual release. With the help of journalist Mikael Blomkvist and his researchers at Millennium magazine, Salander must not only prove her innocence, but identify and denounce the corrupt politicians that have allowed the vulnerable to become victims of abuse and violence. Once a victim herself, Salander is now ready to fight back. ...Show more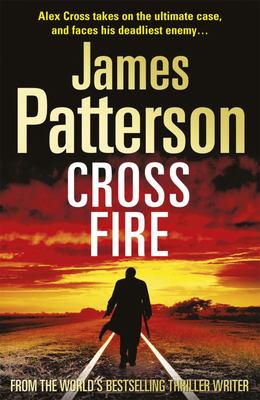 $9.95
AUD
Category: General Fiction | Series: Alex Cross
Detective Alex Cross and Bree's wedding plans are put on hold when Alex is called to the scene of the perfectly executed assassination of two of Washington D.C.'s most hated public figures: a corrupt congressman and an underhanded lobbyist. As more crooked politicians are picked off with similar long-ra nge shots, public opinion is divided - is the marksman a vigilante or a hero? Media coverage of the case explodes, and the FBI assigns agent Max Siegel to the investigation. As Alex and Siegel battle over jurisdiction, the murders continue. It becomes clear that they are the work of a professional who has detailed knowledge of his victims' movements - information that only a Washington insider could possess. As Alex contends with the sniper, Siegel, and the wedding, he receives a call from his deadliest adversary, Kyle Craig. The Mastermind is in D.C. and will not relent until he has eliminated Cross, and his family, for good. With a supercharged blend of action, deception, and suspense, Cross Fire is James Patterson's most visceral and exciting Alex Cross novel ever. ...Show more
$6.50
AUD
Category: General Fiction | Series: Picador Books
Offers an unofficial account of Noah's Ark and his Voyage, which explains about how the human race has subsequently developed.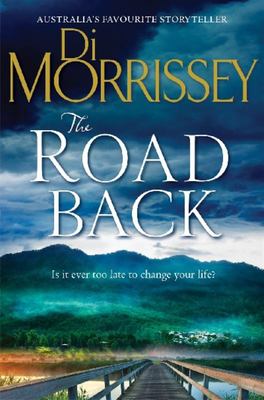 $12.00
AUD
Category: General Fiction
WITH MILLIONS OF COPIES SOLD, AUSTRALIA'S FAVOURITE STORYTELLER RETURNS WITH HER BEST NOVEL YET. From the mountains to the valleys, from big cities to tiny towns, to the outback and the islands, Di Morrissey knows this country. She's been there. In The Road Back, Di weaves a tale of reconnection and sta rting over. Journalist Chris Baxter is at a crossroads. Returning with his teenage daughter to his mother's house in the beautiful township of Neverend, Chris hopes to pick up the pieces after his life takes an unexpected turn. Sometimes taking the road back is the start of a journey forward. ...Show more